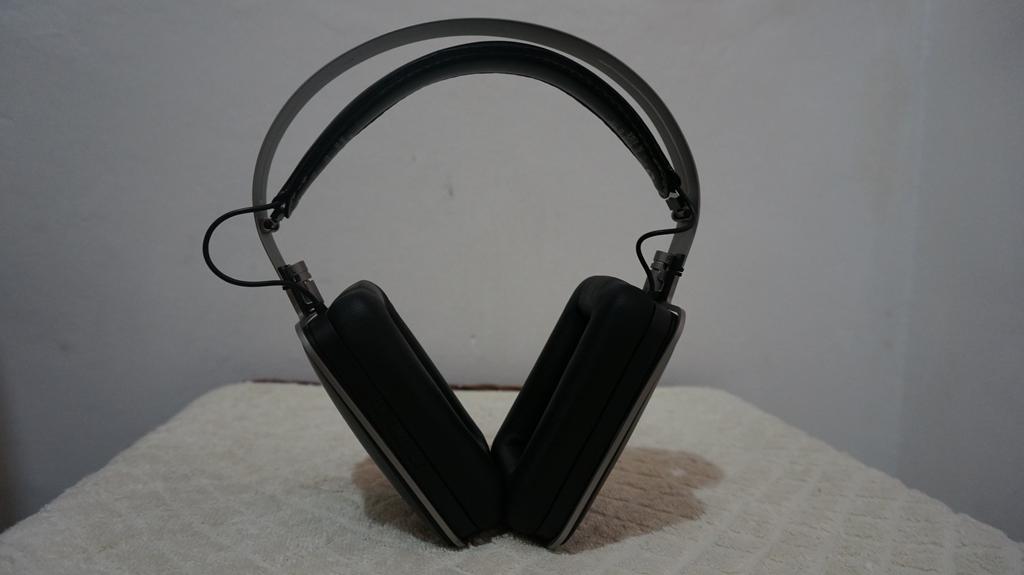 Sound Quality
Wired
The signature with wires and without wires aren't that different from each other. It's not dark sounding but it's leaning towards the low frequencies. The bass has plenty of impact and is quite impressive in terms of how it does the 'slam' part of the music. It also extends deep into the lower frequencies. There's a slight emphasis in the upper bass which gives it some warmth. It is quite boomy and the bass bleeds into the midrange but not severely.
The midrange is a little dry and indistinct for my taste. I do not find it resolving relative to headphones that are considered to be warm-sounding but I also feel it sounds weird at times. The closest that I can think of here is the AKG K495NC which I remarked as slightly veiled sounding in the midrange.
The treble has some presence and my notes say they're metallic sounding. I don't know if it has something to do with the earcups but I find it that way. The lower treble is present but is not as articulate. On the good side, it makes the headphone sound not sibilant at all. The mid-to-upper treble is laid back and kind of lacks the sparkle that I prefer to in this area. Overall, the high frequencies are well-behaved without being too dull sounding.
Soundstage is unusually big for a sealed headphone and I think it has something to do with the earcups being large and rectangular. Unfortunately the placements can be a bit off and readjusting the headphone doesn't entirely fix it. For instance on some jazz, the voices are somewhat coming from the lower part of my ear making it weird-sounding. I also feel that the channel balance is a little bit off as the sound (mids specifically) tends to be more squished on the right side compared to left.
Wireless (Bluetooth)
First and foremost, the headphone's BT switch is found underneath the left earcup. You will have to press and hold it for a couple of seconds and once it blinks blue, then you have it turned on. The play/pause and volume controls are on the back part of the left earcup. I thought the positioning on the buttons are unusual but after a while, I realized they're positioned the best way. Harman did a great job here.
Now on to the sound. As mentioned earlier, the sound on Bluetooth mode isn't too different. But as per the usual case with BT headphones, the bass gets elevated a bit and the treble becomes even more polite. The midrange and the overall soundstage is just the same though.
My overall impression when wearing these while in Bluetooth mode is that it sounds like most decent Bluetooth headphones I've heard.  But the expectations of course are lowered a bit since it's a wireless headphone.
Comparison with Sennheiser PX 210 BT
The Sennheiser PX 210 BT is the only other Bluetooth headphone that I can compare this to so I decided to do some AB testing by switching them back and forth for a day.
Harman has an advantage mostly as it's fuller-sounding due to its bass that extends deeper. It's also a tad less boomy and less dry sounding (surprisingly) than the PX 210 BT. The PX 210 has a somewhat edgy midrange that makes it sound grungy at times.
On the minus side, it's a little grainier than Sennheiser's and of course it's heavier and less comfortable.
Overall, Harman is markedly better than the PX 210 BT but it's also significantly more expensive.
Conclusion
While Bluetooth headphones have become much better compared to its early days, the sound is still not as close to wired headphone in terms of the overall refinement. That might be due to the limitations of the Bluetooth technology still but it you're looking for this kind of headphone, it's highly likely that you're looking more for convenience and comfort.
The Harman Kardon BT, unfortunately fails on those two areas. It is a big full size headphone and it is quite bulky compared to most BT headphones available. The clamping force can also be a cause of concern for most people and it's simply hard to listen to your music for long period of time through this headphone.
Sound-wise I feel they're fine both wired and wireless. But since you're paying a "premium" price for Bluetooth headphones, the overall value per price ratio isn't as good.
So to conclude this, I wanted to ask one question. Do you really need a Bluetooth headphone? Because if you don't, there are gazillions of cheaper headphones available better than the Harman Kardon BT. If you do, then this headphone is worth at least an audition. If comfort, portability and sound is fine and (more importantly) you have the money, then there's nothing wrong in availing this headphone. Otherwise, look elsewhere.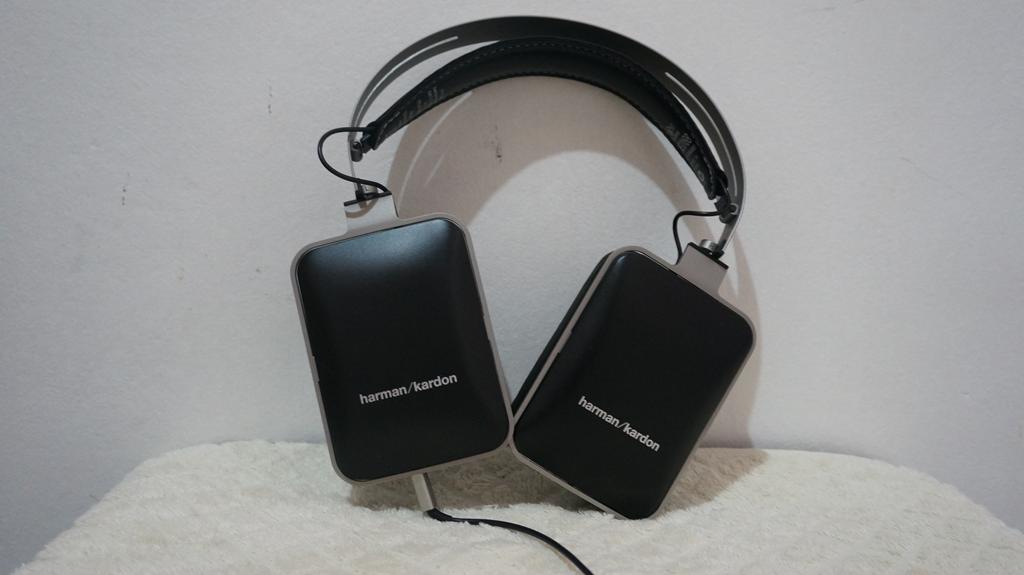 Thank you to Harman Kardon Philippines for sending this headphone for review.
Comments
comments