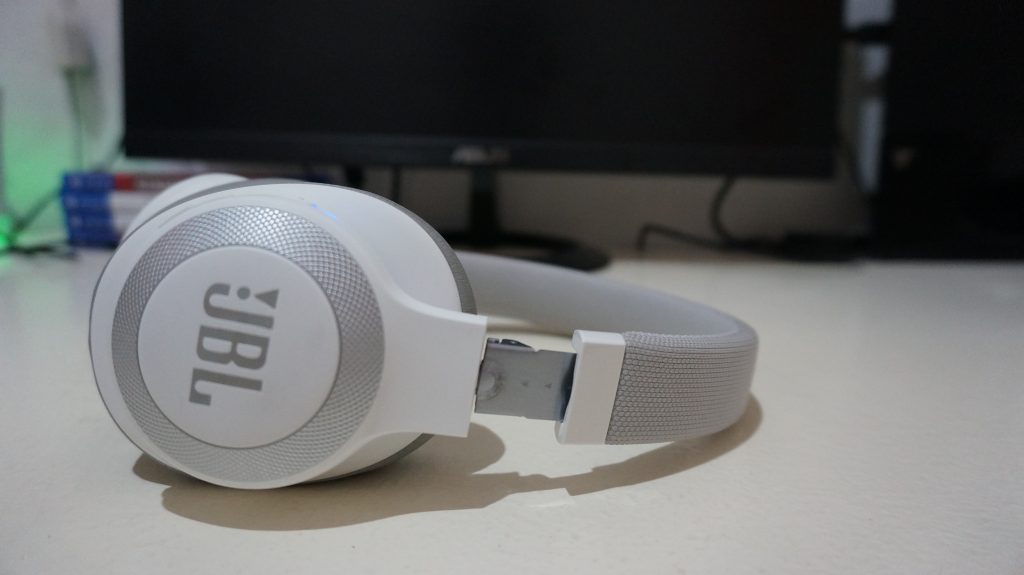 Sound Quality
There's a lot of modes to consider as the E65BTNC can be played wired or wireless, have NC on or off, and a mixture of them all. Thankfully though the sound difference is quite minimal in either of them which is a good thing. With that being said, my findings below are applied to all modes unless otherwise stated.
The overall signature is warm which is always a safe play for this type of headphone. The Bass isn't as tight as I'd like and also lacks extension. It is far from a bass shy headphone though but bass heads may find it lacking here.
The midrange is pretty good. The vocals come through just fine and the bass to midrange transition is smooth with a little tilt towards the lower midrange for that warm signature. I find this to work fine for most genres with the exception of fast rock as the warmth affects the overall resolution in this area.
Interestingly turning off noise cancellation makes the midrange a tad recessed resulting in vocals being dryer. It is definitely my impression the moment I switch the option on and off, however, it's not drastic by any means.
Treble is pretty inoffensive as it should be for this type of headphone. It tends to have some soft sparkle to make the music artificially lively but otherwise it's polite as a whole. Certainly not sibilant but clearly doesn't produce a resolution comparable to good wired closed back headphones.
When using wired, it's pretty efficient at 32 ohms so any portable players would be fine with it. I tried plugging it into my Aune T1 SE but it really didn't change the sound much.
All in all, I actually prefer the sound quality where both Bluetooth and noise-canceling are turned on. While quite far from the neutral signature that I normally prefer, it's very synergistic as a whole and most importantly sounds good enough when using for its intended purpose.
Battery Life & Connectivity
I mostly tested this having both the Bluetooth and noise-canceling turned on and I'd say it gave me roughly 10-12 hours of use before it would tell me the battery is low. I don't know if that's good enough for most people but it's more than enough for me to finish a working day and commute.
Again this headphone works passively so you can just plug in the cables if you run out of juice but passive noise isolation again is pretty ho-hum.
Connectivity is good though I did have an issue with one of my laptops where the sound would get choppy and the quality of the audio track would suffer which was really annoying. I couldn't replicate it on my home machine though, nor my phone so perhaps it's just an isolated case of me having too many Bluetooth connections on that machine which would be causing the dropouts and choppiness.
Conclusion
At its current price point, it sits nicely between the higher-priced noise-cancellers from Bose, Sennheisers, and Sonys and some of the sub $100 ones, certainly making it an interesting option.
I'm happy with its overall sound quality as it's always what I value the most but it falls a little short on noise cancellation which is probably the most important feature of this headphone. I was also really annoyed with the connectivity issue that I was having but your mileage may vary here. Now if you take out the connectivity issues that I experience, and the subpar passive noise isolation, I would have no problem recommending this headphone. Its sound signature is safe, comfort is pretty good and it looks business-like as opposed to stylish.
But my take is if you're making this amount of investment for a noise-canceling already, then it might be better to just add some more $ and buy the more expensive ones from Bose, Sony, and Sennheiser. You'll get better sound quality, more features, longer battery life, and most importantly better noise-canceling (both passively and actively).
Go check out the JBL E65BTNC today!
Comments
comments