Sound Quality
I tried my best not to spoil the shortcomings of this headphone until this part but this headphone did not fit and seal into my head properly at all. The left ear cup is positioned in a way that it seem to always have a gap at the back of my ear (i.e.air comes through inside) which obviously makes it degrade the overall sound quality.
The funny thing is that I have three of my colleagues try it and they can actually attest to the same issue that I'm experiencing with it. Basically it just wont seal to my left ear as much as it would with my right ear. The remedy is to hold the left earcups and press it against my ears gently so it won't have that gap. Once I do, then I'm able to properly concentrate on the sound attributes.
The bass extends a touch deeper than J55 and while it's still loose, I think it's more refined sounding compared to the lower-end model. It retains that 'dark-signature' which I'm quite surprised with since I thought it would be 'more neutral' than the J55. It also has that mid-bass hump that is present with so many headphones.
The midrange and treble are quite the same as with J55. The midrange (except low mids) is unfortunately overpowered by strong bass which is especially more noticeable on loud volumes. Treble is recessed and I even felt it had a more recessed treble quantity than the J55 headphone. My subjective impression seems to have matched with Innerfidelity's measurements of the two headphones.
Soundstage is small and that might actually be a plus if you are listening to hiphop music (where basshead cans are intended for I believe) since it gives you that club-like feeling where it's loud, thumpy and closed.
Conclusion:
The fit issue is one and the sound quality is another. Ironically, I have not seen any feedback on the internet about this headphone having a terrible fit/seal on their head. That said, your mileage may definitely vary since we don't have the same size and structure of heads.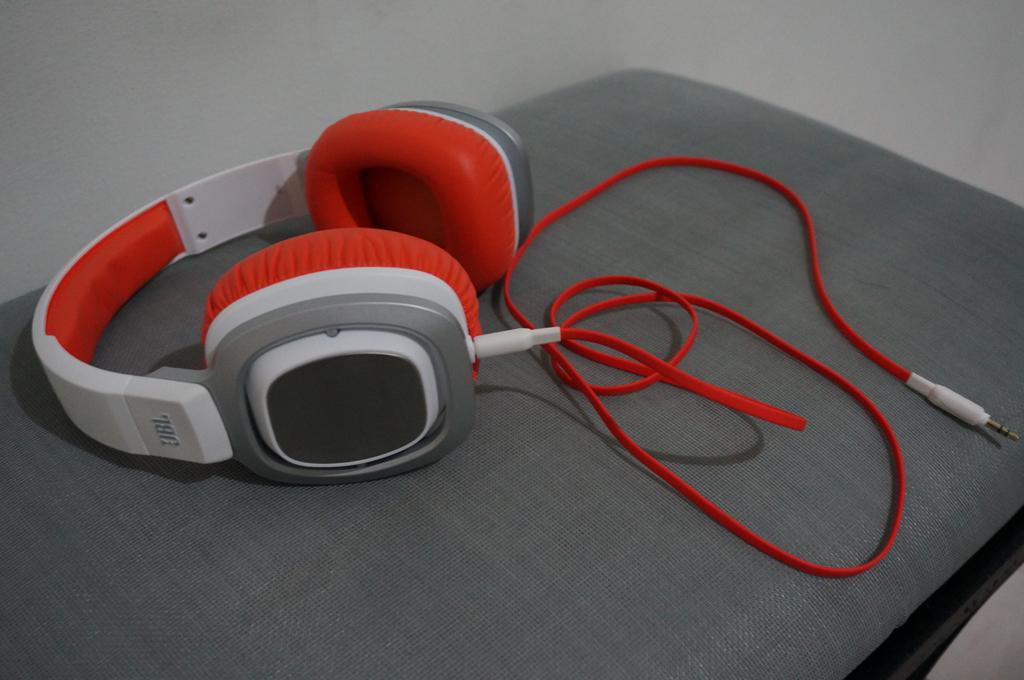 I would have a hard time recommending this headphone even on sound quality alone. It's not terribad but there's just so many options available (cheaper yet better) for a basshead headphone. If this headphone appeared on the same category 5 or 6 years ago then perhaps it would be good but the market for headphones in general have become better that this J88 can won't just make the cut. But don't let this review stop you if you're closely (as in super) pursuing this. If you can find a shop where you can test this (like Egghead), then go ahead and do it.
We would like to thank JBL Philippines for sending this headphone for review.
Comments
comments