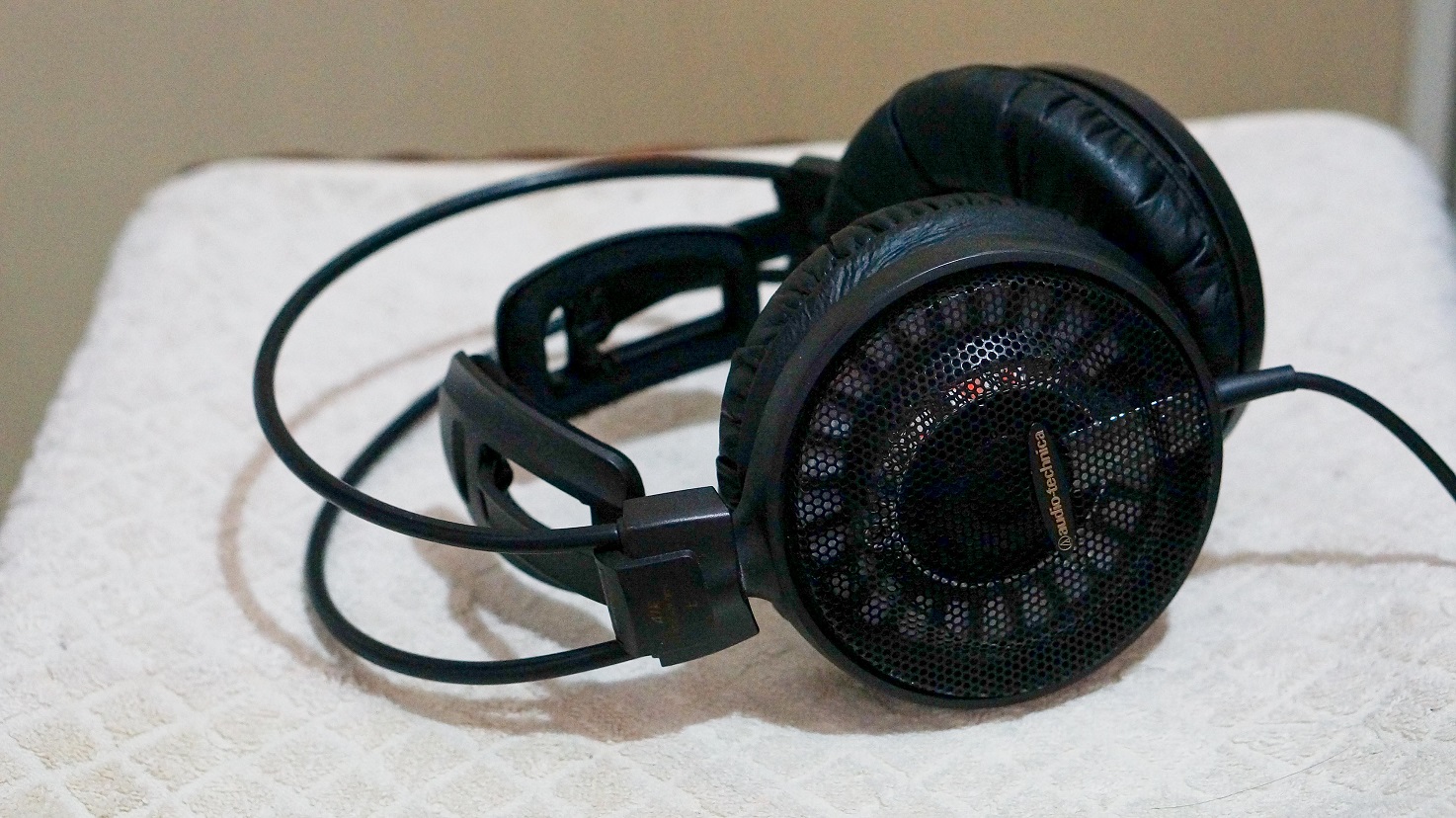 Sound Quality
The AD900x definitely sports that 'house sound' that Audio Technica is known for. If you're not familiar with it, it's the type of signature that is warm and lush with a little brightness up top. The AD900x fundamentally speaking sounds like that.
Bass as a whole is not bad. It lacks sub bass, and mid bass to upper bass is a little soft-sounding and lacks tightness but is not loose. I won't go as far and say this is a bass-shy headphone but it's heading into that direction.
Midrange sounds clear and pretty linear with a little emphasis on the upper midrange area which makes voices, especially female voices, more vibrant and forward. Even with the emphasis it is not shouty or etched-sounding in the midrange which is good.
There's a lot of treble in this headphone too which makes them a little sibilant to listen to. While there's plenty of highs, I didn't find them to be as refined as my other cans such as Beyerdynamic DT880 and Grado SR225i/335i and to me the highs sound rough and tinny at times. There's enough highs in the top octave which makes them airy however I don't find it resolving enough.
Soundstage is pretty good and it helps that the drivers are angled which creates more spaciousness. The overall presentation though is a little weird to me. While the midrange in itself sounds good and clear, as a whole I find it to be like 'listening in a tunnel' at times. It's also a little midrange-y sounding due to recessed sub bass and soft mid and upper bass. All in all I do get a scattered or diffused sound that feels weird since no other headphone in my possession has that same presentation.
Headphone is pretty efficient that even an iPod can play it plenty loud. It does scale with use of amplifier at least in my tests. A JDS Labs O2 amp made it sound cleaner in the treble area compared to just running it straight from your PC or smartphone. Other than that, there's very little difference in overall sound and presentation.
Conclusion
I have mixed feeling towards the AD900x. I know a lot of people like it because of it's sweet and lush sounding however I didn't find that to be entirely true in my experience. It is worth-noting that perhaps it has something to do with not having the original velour pads however I do think the difference would be minimal, if not inaudible.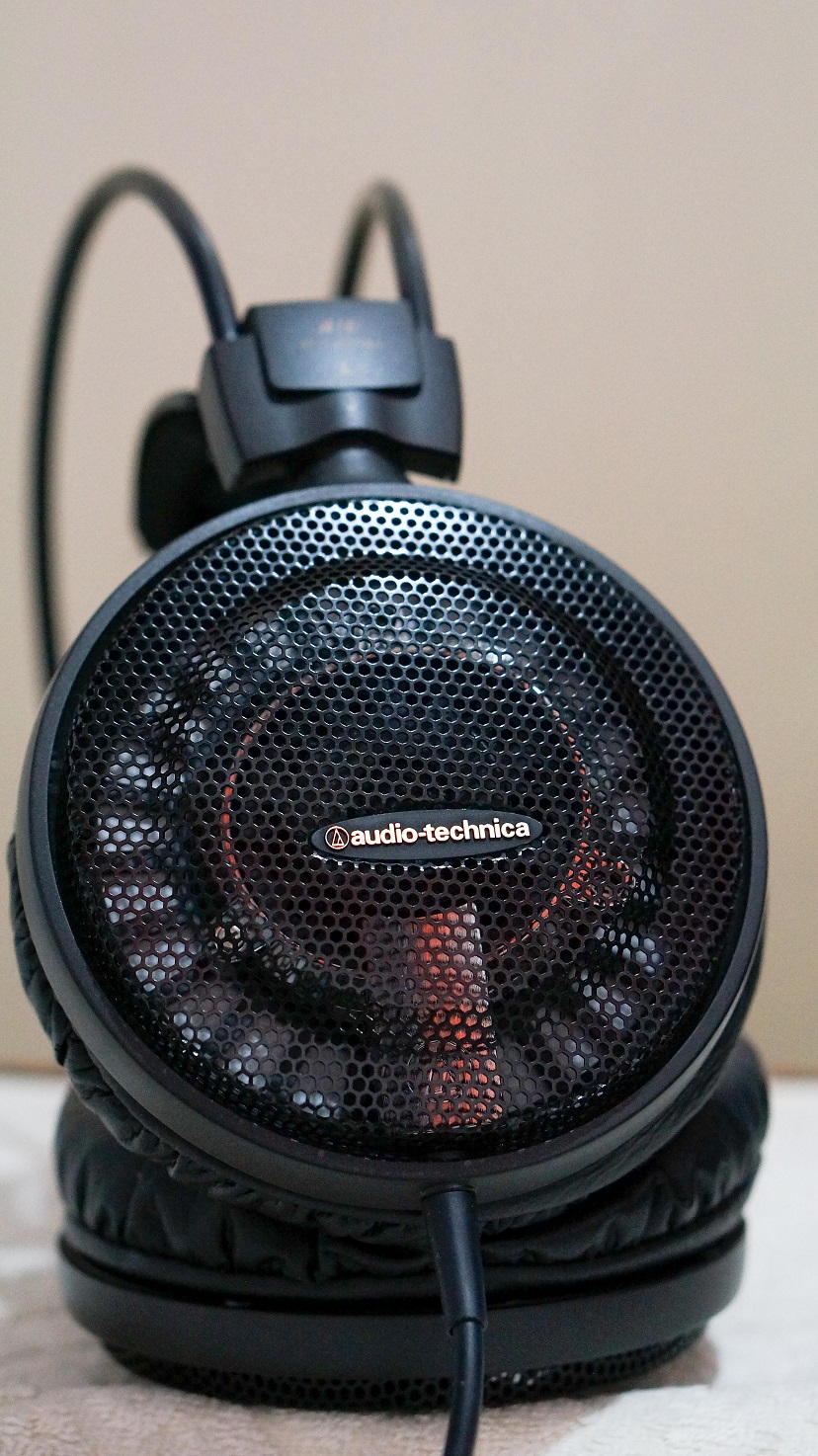 Then enter fit and comfort which might be troublesome to people with smaller heads or those who have odd shapes of head. The wing-type head band to me is still a hit-and-miss and while I was able to get a good seal after fidgeting, it still took some time and getting used to.
I thought I would recommend the Audio Technica AD900x but in this case, I wouldn't. If you are able to try this out on a headphone store to see how it fits you and if the sound is just fine for you then definitely go ahead. For other better-sounding headphones within the same price range, I would happily recommend the Grado SR225e, the Beyerdynamic DT880/DT990 and even the NAD Viso Hp50 over the AD900x.
Comments
comments