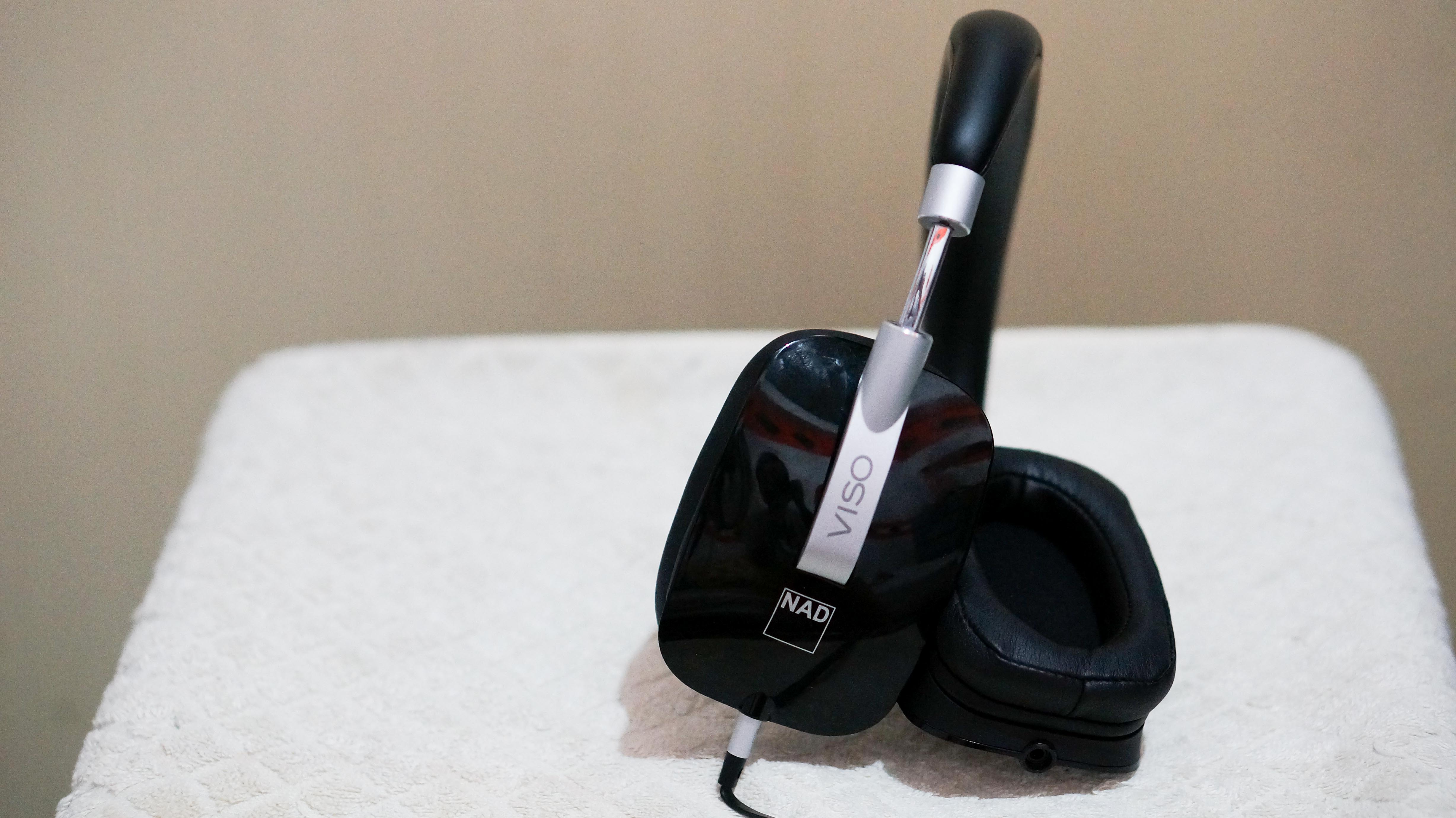 Sound Quality
In a word it's fabulous. The NAD VISO HP50 is one of the best sounding sealed headphones that I've heard and that is largely due to its balanced sound. That's quite hard to achieve for a sealed headphone.
Most people say it's a warm-sounding headphone and I won't really disagree. However, it's not really the warm with thick upper bass, lower mids type which leads me to discover some people who think it's a neutral headphone. To me it's a very balanced sounding headphone that borderlines on warm and neutral tonality.
The bass extends to the lowest octave but is quite linear. There's no hump in the mid and upper bass which makes it not bloated sounding compared to other good sealed cans that have emphasis in these areas. Bass is quite tight and doesn't bleed at all into the midrange and treble areas. Despite all of this, there's still a good quantity of bass in the HP50 which is why some people may find it warm and even slightly bassy. Personally it can get too bassy for me if I crank up the volume more than my preference.
The midrange is also linear but is lush-sounding which a lot of people will enjoy. The 'room feel' that NAD is boasting is most prominent here I think. To me there is some kind of reverb around the midrange area that makes this headphone sound lush but not forward. It threads a fine line between being slightly too forward or recessed depending on the music. This also gives that kind of space and soundstage that only open headphones have.
The upper mids is not too emphasized which makes it not offending (like Grado as an example). The lower treble is likewise behaved although it rises a bit around the mid-treble area before dropping down on the high-treble. The mid-treble gives the headphone some sparkle which I was quite surprised about since I was expecting the treble to be shelved down. It doesn't have the air that open headphones have but that's perhaps asking too much. Overall, it's simply just a balanced sounding headphone that does well on bass, midrange and treble as a whole.
If I'm really nitpicking to make sure I'm not giving them a perfect remark on sound quality then I would say they slightly have too much mid-treble for my liking and the midrange can sometimes sound weird due to the reverb that I was mention. But then again that's a nitpick, as I can wear this headphone for days and not look for any other headphone. 🙂
As previously said, the soundstage of this headphone is really good for a closed one. It reminds me of the AKG K550 that I've reviewed ages ago. Instrument separation is nice but is a little cluttered when compared to open headphones. Overall I wouldn't call it slow-sounding as it easily retrieves small details from some of my Dream Theater tracks.
This headphone is very easy to drive and is efficient at 37 ohms. I haven't tried using an amplifier with it as I felt like it wouldn't improve the sound that much. Perfect portable can if you don't mind the size and weird headband.
Conclusion
I picked up this headphone with the expectation that it's one of the best sealed headphones as stated by websites that I look up to in terms of their opinion on a product. I am expecting to be blown away by the sound and while I did not get blown away, it made me realize slowly how good sounding the headphone is when compared directly to my collection of sealed/closed headphones.
$299 may seem like a lot to pay for a sealed headphone but if you're currently at a point where you're using a good entry level sealed headphone at around $100-$200 price point and want to upgrade a little, then I have no problems recommending the NAD Viso HP50 headphone. Especially since the price seems to be dropping steadily on Amazon.
Is this the best sealed headphone so far? I don't know but it's definitely one of the best headphones overall that I've tried myself. If you've tried the NAD Viso HP50 yourself, then let me know what you think in the comments!
Comments
comments