Closed-back full-size headphones are the most popular type of headphones to the general public. Aside from the fact that they generally look cool, they also provide passive noise isolation and most of them are comfortable to wear. They don't sound as good as open-back headphones but the purpose is also different. These types of headphones can be very well used professionally in loud environments or when commuting.  Here we go: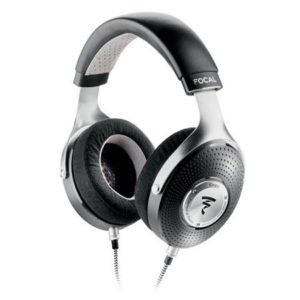 Focal Elegia – An amazing closed-back offering from Focal. A cross between the Elear and the Clear, the Elegia is probably the best-sealed headphone in the subs $1,000 range
This headphone is very punchy and dynamic sounding like most Focals and is a little forward-sounding. Treble is very lively and while cannot be mistaken for an open-headphone, is quite competent all in all. Focal Elegia on Amazon.
Cons: Clamp can be uncomfortable for some. Can be too aggressive-sounding at times.
---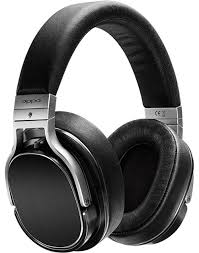 Oppo PM3 – A very good general purpose headphone whose sound surely suits the masses. The bass is essentially bottomless and the midrange has a slightly warm tilt. Treble is a bit laid-back but quite coherent as a whole. Design is strikingly handsome and the overall comfort is very good. And oh, passive noise isolation is pretty decent too. Oppo PM3 on Amazon.
Cons: A little U-shaped, and could be too warm and bright for some.
---
Focal Spirit Classic/Professional – Both the Spirit Classic and Spirit Professional are quite new to the market compared to the others in this list but boy do they both sound good!
Both headphones are punchy and dynamic sounding but without losing the linearity. The frequency response is quite flat which would easily satisfy an audiophile. It's built like a tank and does a good job isolating passive noise. Focal Spirit Classic/Professional on Amazon.
Cons: Tight clamping force, can get uncomfortable for long listening sessions.
---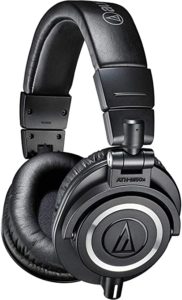 Audio Technica ATH-M50x – The most recommended headphones for the sealed category. Taking the torch from the legendary M50, the M50x is a very good sounding headphone and bass heads are surely going to love them. The sound signature is a bit uneven with the emphasis on bass that extends towards the lowest octaves. But even with that, the sound quality is still very very good.
Isolation, durability, and comfort are off the charts as well and it's not hard to recognize why this headphone is the most recommended one. M50x on Amazon.
Cons: Comfort is not for everyone. Bass is a bit loose.
---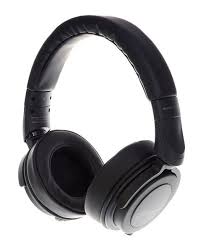 Beyerdynamic DT240 – A more laid-back version of the  M50x headphone from Audio-Technica. Bass is a tad loose but has the same quantity, midrange is less uneven and treble is relaxed albeit lacking a little. As a whole, it is more liquid-sounding than the M50x due to those characteristics. Beyerdynamic DT240 on Amazon.
Cons: Ear cups are a little small and comfort is not the best. Not as rugged as other studio headphones.