Noise-canceling headphones in general are not the type that audiophiles crave. Not only are they more expensive, but due to the technology that the active noise cancellation brings, it tends to create some unwanted and artificial elements into the music as well. Sure, you can cut out some lower frequency noises, but other headphones (specifically in-ear models) can do just as well passively without the artifacts.
But this is not to discourage you from using a headphone of this type. Some people really need active noise canceling and for those who don't want to use in-ear monitors this can be a good (albeit expensive) alternative.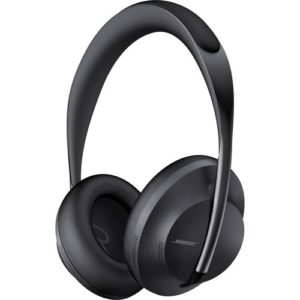 Bose 700 – Bose specializes in noise-canceling headphones and their best model for this is the Bose 700 which is their latest upgrade from an already exceptional QC35-II headphone. The sound, while not superb, is good, and considering that you'll be using this in a loud environment, the ability to cancel out noise is what matters the most.
It comes with a bunch of accessories and has pretty good battery life. Bose 700 on Amazon.
---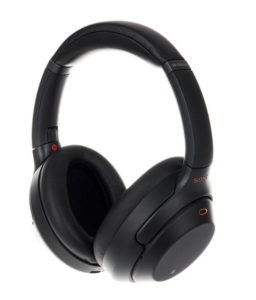 Sony WH-1000XM4  – Sony has been going at it with Bose in this department which harkens back to their previous models. And for a good reason!
The WH-1000XM4 is a very competitive noise-canceling headphone that is arguably more-balanced sounding than their Bose counterparts. It is also more portable thanks to its folding hinge and has a more utilitarian look that may appeal to some. Sony WH-1000XM4 on Amazon.
---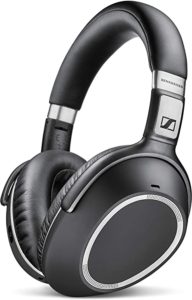 Sennheiser PXC 550 – Sennheiser is not really known for noise-canceling technologies but the Sennheiser PXC 550 along with its other products in this line seems to get the job done. While noise-canceling is not as good as the Bose's and Sonys, Sennheiser does a fair enough job of attenuating low-frequency noises.
Where the PXC 550 stands out in my opinion is how classy it looks, sporting the perfect balance between fit and function. Sennheiser PXC 550 on Amazon.
---
Audio Technica ATH-ANC500 – Audio Technica's lightweight and compact ATH-ANC500 QuietPoint headphones are ideal for use with MP3, CD, DVD and in-flight entertainment systems; with fully integrated ANC circuitry that effectively reduces distracting background noise by (according to them) up to 85% (active noise reduction up to 20dB).
This is one of the cheapest headphones for this type so you're getting some really good value for your money if you choose to get this headphone for the price range. Audio Technica ATH-ANC500 on Amazon.