I loved the original MSR7 when it was first released! I was 3-4 years from the beginning of my headphone journey and it did sound wonderful to me despite being a little bright for relaxed listening. It also didn't extend well in the low bass but those I could forgive at the time as I liked that type of tonal balance.
Fast forward to now, the special edition of the MSR7 was created, released, and now discontinued. It promised to fix the flaws of the original one in addition to the bells and whistles of having an 'SE' label. I'm super glad to get my hands on this and here's my review.
Overview
This special edition of the MSR7 was available for limited quantities only and retailed for $388. There was a single variant which is colored in navy blue with gold trim. The color accent is eye candy but the rest retains the utilitarian look of Audio-Technica headphones. In short, this isn't the exquisite type like the Meze 99 Classic or Bowers & Wilkins, for example.
What did they change in this edition? It is said in their materials that they've re-tuned the drivers with a DLC-coated diaphragm similar to their flagship SR9 headphone. What this does is offer better rigidity which improves control of the drivers thus better sonic capabilities. Aside from that, the packaging and accessory set of the MSR7se are also pretty 'special'. But before that, let's have a look at the headphone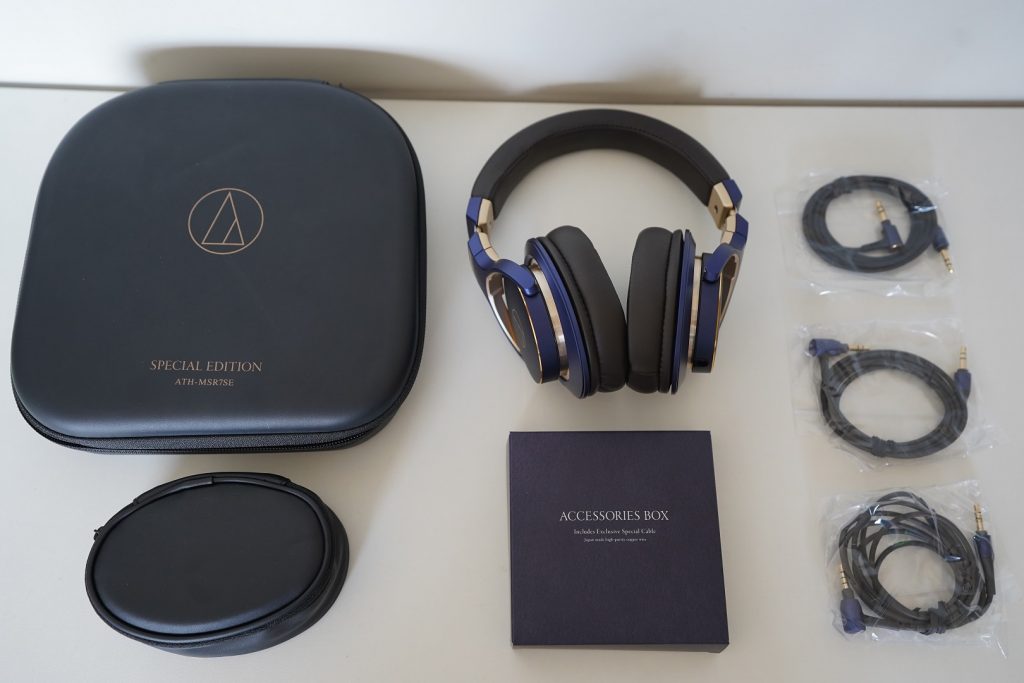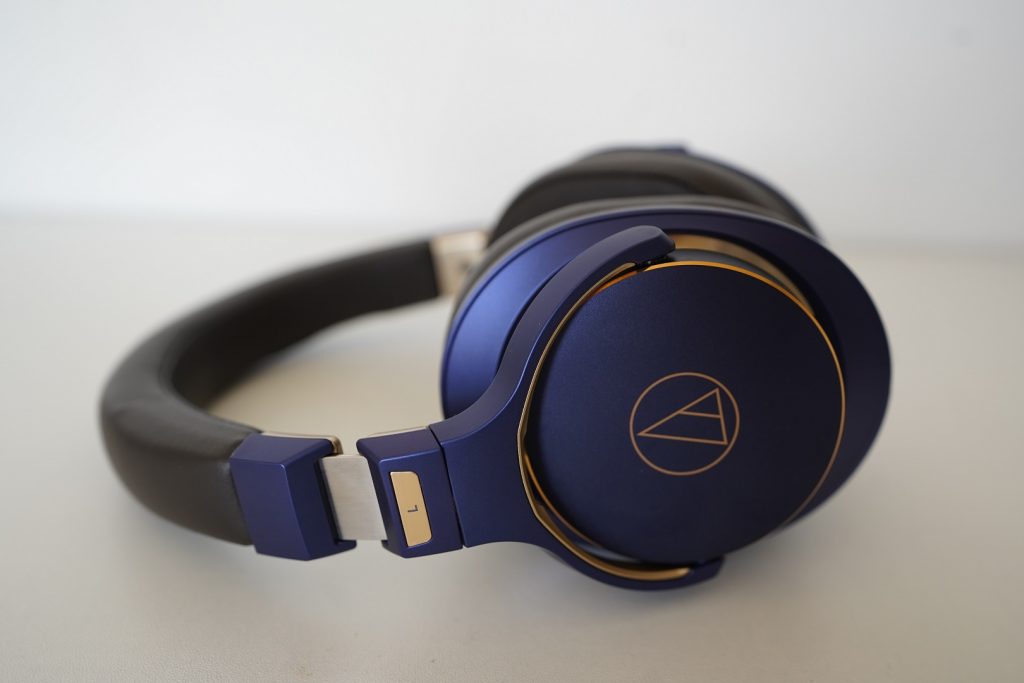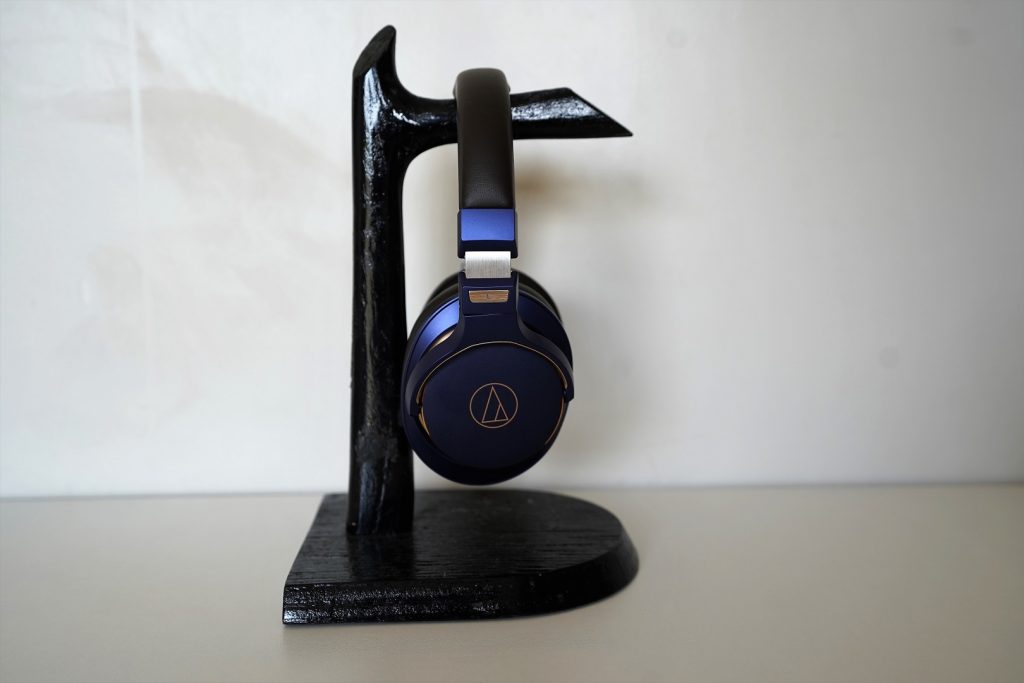 Build Quality
Compared to the original MSR7 and even Audio-Technica's portable line, the presentation of its packaging and accessories is much better. The box is nicer, there's a cut-out inside that is usually not present on this type of headphone, and you get a lot inside!
There's a hard-sided carry case that can provide protection to your headphone. Cables come aplenty as you get four of them and they even have their own pouch! Two normal cables without a microphone, another with one, and there's this super special high-purity 6N-OFC oxygen-free copper cable that they claim to provide "purer audio transmission'. It's longer and feels nicer on hand. More on that later.
Build quality is similar to the original MSR7 but seems lighter at 290 grams. I'm not really sure what causes the overall lightness but I noticed there's a sizeable notch on the headband which allows for more padding as the synthetic material can squeeze in some more with the empty space in there. The earpads are also made from synthetic leather but feel quite plush and bouncy.
Most of the headphone construction is plastic and it does creak less than the original model, but it still does, unfortunately. I wouldn't call the overall build ultra Premium, but it is a tiny bit better than your average portable headphone at the $100-$200 range. It better be, cause it's a special edition and it costs almost $400.
Other than its creaky nature, I have no real complaints here. All the accessories come in handy, and I don't mind a pretty box.
Isolation & Comfort
The passive noise isolation of the MSR7se is quite good. Better than the original MSR7 from memory. It's still not going to compete with noise-cancelers and IEMs but it's a good enough commute headphone that you can use for light travel and walking around your village.
It's also light enough to be comfortable and the only minor problem is the clamp, which is a little bit on the strong side. I imagine it will loosen up over time so it shouldn't be that big of a deal. The earpads are also a little shallow which made my ears touch the inside part. Again, not a dealbreaker for me but I understand this irks some people.
Page 2 – Sound Quality & Conclusion
Comments
comments