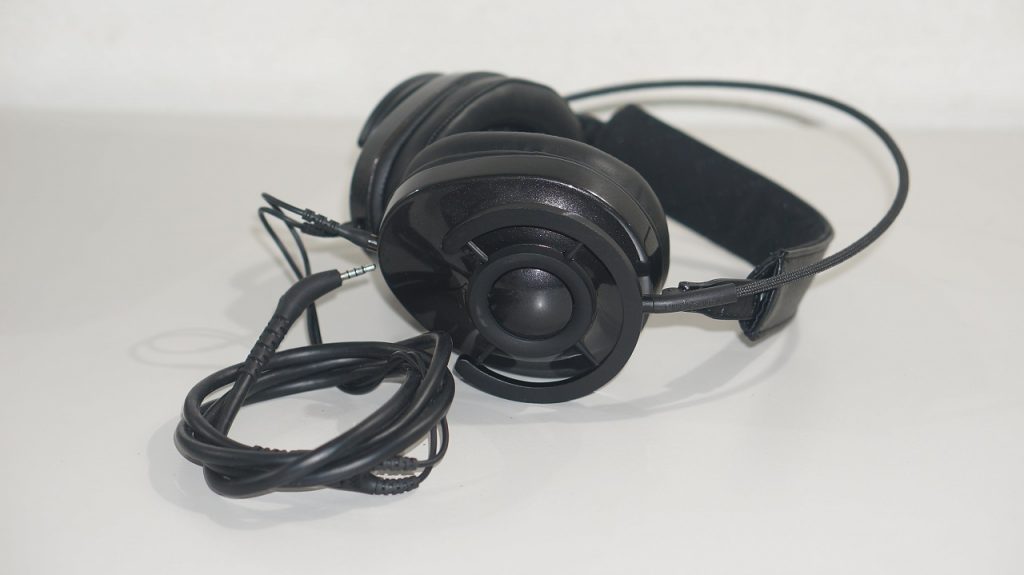 Sound Quality
Now on to the interesting part. Both the NightHawk and NightOwl have sound signatures that are quite divisive. You have people from one side loving the sound signature and you have the other side who thinks it absolutely terrible for its price.
I don't have the NightHawk and it's been a while since I reviewed it so I'm mostly going to be just talking about the NightOwl with almost no reference to the open back counterpart. If I'm to simplify the sonic character in one sentence, it's very warm with a dark tilt, nice midrange, smooth sparkly treble, and overall soft presentation. And to me, the argument is a matter of preference. Some people don't like overly warm headphones, some people dig it. Simple as that but I will of course expand on that.
The NightOwl has a very broad shelf or emphasis from the mid-bass to the low/mid midrange which accounts for its warm character. It's so warm I prefer calling it veiled as if a very thin layer of fabric is placed on top of your music. But the magnitude of that varies depending on the type of music that you're playing.
For jazz and classical music, the tonality isn't bad. If anything, I find the warm tilt a more pleasurable experience. Tracks from Diana Krall's Live in Paris and Norah Jones' Come Away with Me albums are sweet-sounding in a positive way. This must've been what people describe as enjoy listening to music while drinking whiskey or something, whatever that means.
On the other hand, progressive rocks, electronic house, and even pop music can sound pretty weird on the NightOwl. Daft Punk's Get Lucky almost gives me the vibe that the music is reproduced under a tunnel. I feel if the music is bassy or has a dark tilt already, the NightOwl's tuning makes it worse.
While it's quite far from being a sub-bass monster, I do find the NightOwl to have a decent bass extension with a very good texture. It's not loose but it's on the softer side of things. Because of the tuning, I understand why people who hate the NightOwl use the word 'muddy' to describe its bass properties.
The midrange is lush and has a nice resolve to it. The headphone is not mid-forward but I find it's certainly bringing attention to the vocals and instruments before the upper midrange area.
The treble is quite interesting in that it's clearly lower in level compared to the rest but still has a sparkly and clean character to it. Cymbal hits have that nice tizzy timbre to it that's not metallic-sounding at all. It can be thin-sounding in the treble and even artificial but the treble character to me perfectly complements the experience the NightOwl is trying to portray here.
The soundstage is not particularly wide but it's slightly more spacious than all of my sealed headphones here (Focal Classic, Audeze Sine, ATH-M50x). Imaging is not bad but I feel it the tuning made it worse than it is by making it seemingly more congested and slow-sounding.
Despite all of these, the NightOwl strikes me as a clean-sounding headphone with a pleasing timbre which I suspect is due to the Bio-cellulose driver. That and its low distortion from the measurements mean there's potential in equalizing it.
Equalization
Thankfully the NightOwl is easy to EQ if that's something you don't mind doing. To summarize, I just brought down the super-wide shelf from 800hz and below, and increase the mid/high treble a little. Like this:
This removed the 'veil' and added more treble energy without completely losing the sweet lush midrange and adding any harshness. This tonality makes listening to a wider variety of genres better.
I know some people will be averse to EQing this but I'm not here to tell you whether you should or shouldn't. I'm just sharing my EQ profile for the NightOwl.
The EQ changes made the sound signature closer to warm-neutral without sacrificing its overall liquidity.
Conclusion
How much warmth can you handle without finding it excessive?
For a change, I wouldn't actually make a conclusion here based on value but rather where you're currently at in the headphone hobby. The Audioquest NightOwl is a highly colored-sounding headphone and if you have your little collection of 4-5 headphones already and don't mind a pair that is unique, and you have the cash to splurge, then go and get the NightOwl even at 39,950 pesos ($800).
Does it present a good price-performance ratio? No! Would I consider it of better value than similarly-priced or even ones that are touch more inexpensive headphones? Nope! Is that a problem? Hmm maybe not.
To me, budding audiophiles won't even look at this headphone so there's no need to state the obvious. But if you just want another sealed headphone that's comfortable, efficient (though it scales with a good amplifier as well) and is a departure from your average "neutral sound with tight bass, flat mids, and lively/bright treble" then the NightOwl is a headphone worth considering.
Go to a store that lets you audition this. Play 8-10 songs that you usually listen to, then make your conclusion from there. As I said, the sound character is divisive that it all boils down to preference when all is said and done.
We would like to thank Audioquest Philippines for loaning us the headphone for review. Go check out the NightOwl from their website.
Comments
comments