Noise-canceling headphones have always been a mixed bag sonically speaking but what they lack in terms of audio reproduction, they make up leaps and bounds with active noise canceling, convenience, and markedly comfortable experience compared to traditional wired headphones. The gorgeous Bowers & Wilkins PX5 is what we have today and we'll find out if this headphone excels in those categories.
Overview
This gorgeous looking on-ear headphone is part of Bowers & Wilkins line of travel headphones that start with their in-ear PI3 and ends with their top of the line PX7. The PX5 sits comfortably in the middle and retails for 18,990 pesos (around $380 on Amazon if you live outside the Philippines) which seems to be a standard price range for this type of headphones.
For the third straight review in a row, the headphone is 🔥. I see myself easily being able to pair it with some of my clothes. Here are some pictures: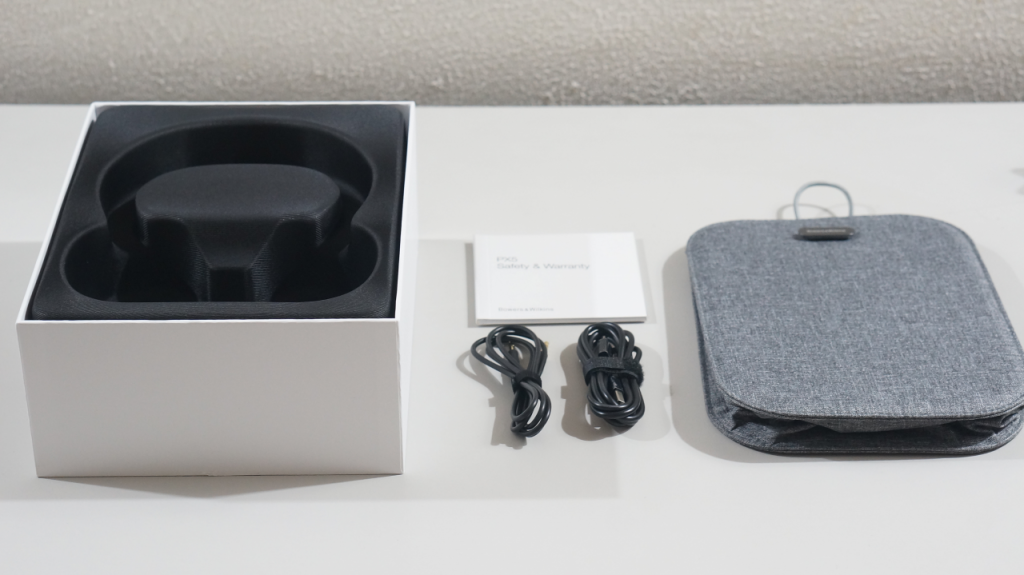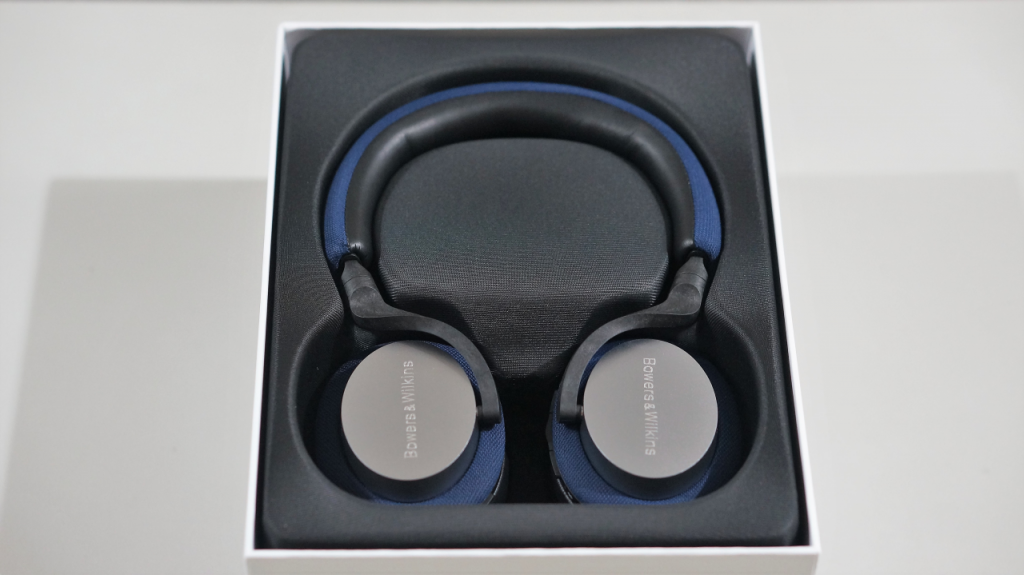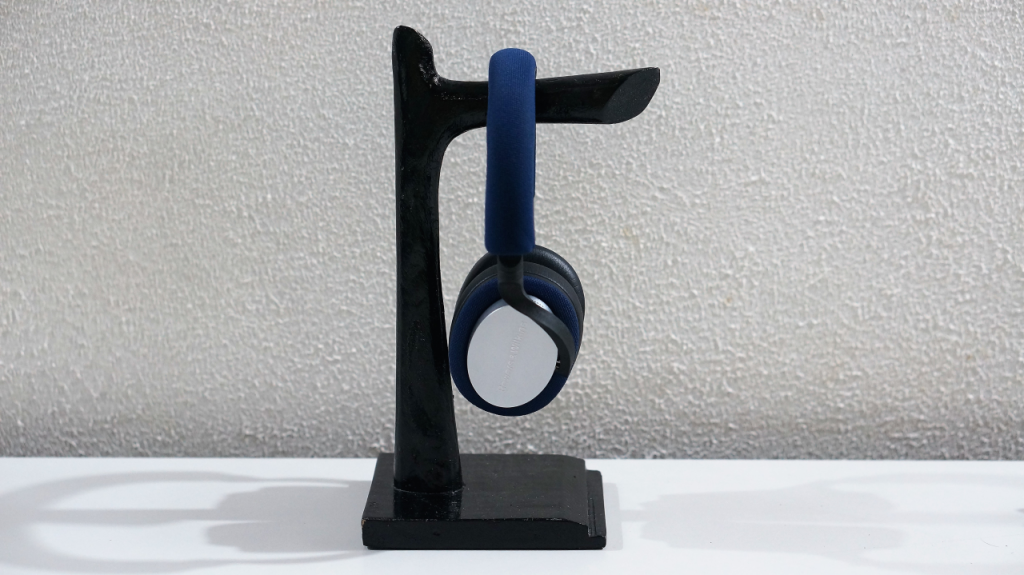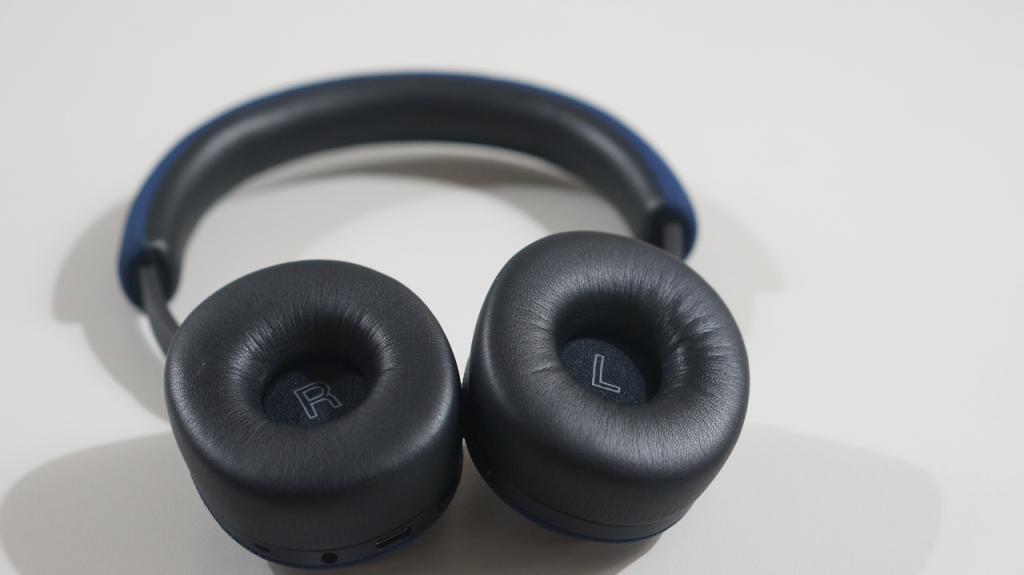 Build Quality
The headphone is well-built as you've probably surmised already. There is a tastefully done mesh fabric on top of the headband as well as the outer portion of the earcups while the protruding middle part is metal embossed with the brand name. The headband padding and earcups are both made of thick and plush protein leather that feels absolutely nice.
There are buttons at the bottom part of both ear cups. The left side has the noise canceling mode/ambient pass-through, while the right side has your conventional multi-function for play/pause/accept calls, the volume rockers, and the switch that also doubles as a button for pairing your headphone.
Accessories tend to be plenty for this type of headphone and it's no different for the PX5. It comes with a cable, a USB-C charger, and an absolutely gorgeous carry case. I normally say a headphone of this price should include a hard-sided case but the headphone is so light yet sturdy that I didn't feel it needs one. Make no mistake, the included carry case is not your average flimsy fabric that comes with most headphones.
Comfort
This is where on-ear headphones struggle because having something pressing up on top of your ears for a long period of time is just not as comfortable. Thankfully, the PX5's thick padding from both the headband and ear pads helps tremendously but I still feel a hot spot on top of my head because it doesn't extend all that well enough!
I don't have a large head but the maximum level of adjustment for the headband is barely enough. This is a deal-breaker if you have a large head or you want an additional room on top of your head.
Features
As this is a wireless noise cancelling headphone, there are features!
Like some headphones in this category, the PX5 has what they call "wear sensors" that automatically pauses your music when you take it off your head and vice versa. It's a fun convenient feature that also works for other things such as when watching a YouTube video.
I've gotten used to pressing the pause button before taking off a headphone of this type and with this, it gets confused sometimes that it would play the music as soon as I place this on my table, and then auto-pause the music when I put it back on my head. Minor quibble and something that happens rarely but still worth mentioning.
The same sensor also works when the headphone is in wired mode but the main difference is it only mutes what's playing as opposed to pausing it like in wireless mode. Another thing to note is the headphone cannot be used passively at all so if you run out of battery, the PX5 won't work even with the 3.5mm cable plugged-in. Kind of a bummer but I imagine B&W intended it to be this way so both the noise canceling and wear sensors still work. The play/pause and volume buttons however don't work in wired mode.
The PX5 also features ambient pass-through which is the opposite of noise cancellation allowing you to hear all the background rumblings without having to take the headphones off or manually pause the music. It's, in theory, neat but like most noise-cancelers, the quality of the audio coming through is not that good. You can still understand if a person is talking to you but the clarity isn't great and is comparable to an old radio playing through its built-in speakers.
Microphone Audio Quality
The quality of audio from the headphone's built-in microphone is perfectly adequate for calls. There does seem to be some lost speech intelligibility when the noise-cancellation mode is turned on but it's just slight. I also find the quality to be largely unchanged going from wireless to wired.
Battery life
The battery life is pretty good and I didn't have to charge it during the entire first week when I was using it for about 2 hours a day and rotating it with some of the other headphones that I was testing. It advertises a 25-hour battery life and while I didn't really do any standardized battery tests, I would say my experience is closer to 15-18 hours before I have to charge the headphone. Again, the headphone cannot be used even passively when it has no charge.
Noise Cancelling
This headphone has three noise-canceling modes namely auto, high and low which can be used both in wired and wireless mode.
It's been a while since I reviewed a noise-canceling headphone but from my experience, I find its ability to cancel out noise above average at best. It does cancel out the constant rumbling of low-frequency noises around you but anything else above that is just slightly reduced. Now I know noise-cancelers can mostly really just cancel low-frequency noises and anything that is consistently on the background but I find the PX5 inferior to the top headphones in this category namely the Bose 700 and the Sony WH-1000MX3 (what a long name!).
As for the modes, I actually did not find any significant difference between auto and high and this is even with me simulating scenarios where I would go from a less noisy environment to a noisier one. Perhaps the simulation that I did wasn't comparable to real-world scenarios. The low mode I feel is perfectly adequate for office environments where the need to block out some noise without completely separating yourself from your team comes in handy.
There is an inherent disadvantage to on-ear cans because it's harder to get a good seal on them and that is the number one requirement. A bad seal leads to a sub-optimal noise-canceling capability. Thankfully, I didn't have any difficulties getting a good one but your mileage may vary here.
Page 2: Sound Quality & Conclusion
Comments
comments