Ever wondered what are the most expensive headphones ever made?  And if they sound good enough for the price tag that they ask for?  In this article, we would touch a bit on the  most expensive headphones of all time. This list would include headphones that are still being sold and those that are no longer available.
Please note the headphones are not sorted/ordered in any way.
Sennheiser Orpheus
The Sennheiser Orpheus is a legendary headphone.  It was made during 90's and only a couple hundreds were released. It costs a whopping $16,000 during the time but it's a complete set up as you can see on the image. It includes a tube amplifier which perfectly matches the headphone itself.
As for if it's worth it, I don't know. I have read plenty of feedback online about it though and I have not heard an owner saying it's not.
Status: Discontinued (Available as a second hand unit)
Price: $16,000 – $30,000
Stax SR 009
Stax SR-009 is highly regarded as THE best headphones that is currently still in production. It costs a whopping $5,000 and you need to shed out probably another $5k in order to run it optimally.
It's cheaper than the Orpheus and it's still in production so if you can afford one, then certainly get one. :p
Status: Available
Price: $5200
JPSLabs Abyss 1266
This was just released recently yet it created a lot of buzz when people learned it would cost $5k considering this is the first headphone JPSLabs ever made (though they've been making audiophile products for quite a while).
It certainly looks funky and hideous however people seem to find the sound signature  interesting (in a good way). It also comes with some great set of accessories and the construction materials used makes the headphone nearly indestructible.
Status: Available
Price: $5495
AKG K1000
A lot of people say that if you own an AKG k1000 headphone, then you must be truly a hardcore audiophile. I can't really disagree with that statement even though I don't have a personal experience with the product. The looks of the headphone alone can confirm it to me.
Status: Discontinued
Price: $1000 and above
Stax SR007
This is SR-009's little brother. A bit cheaper but is as hard to drive as any Stax cans.
Status: Available
Price: $2000 and above
Ultrasone Edition 10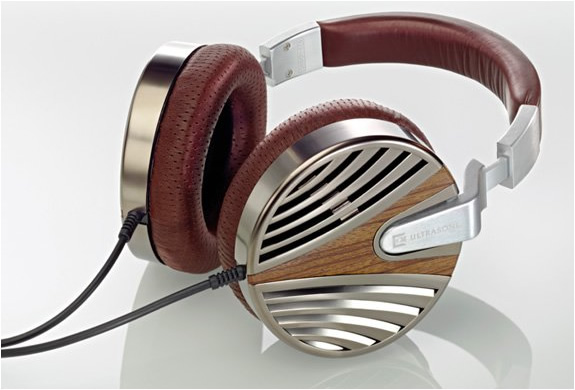 Probably the most beautiful headphone in this list. The materials the product is made of screams luxury. But does its sound quality perfectly complement that? I heard mixed reactions!
Status: Available
Price: $2750
Sennheiser HD800
This is Sennheiser's flagship product and is one of the most analytical/detailed headphones out there. While HD 800 is a dynamic driver, it is not easy to drive as you need to pair this with a good amp in order to get the best of it.
Status: Available
Price: $1500
Audeze LCD 3
Audeze LCD3 is a gorgeous headphone to my eyes and it's also good-sounding. Unlike the super detailed cans from Stax, HD800, the LCD3 has an easy-listening sound signature. Still very detailed but has some musicality in it.
Status: Available
Price:  $1945
Audio-Technica W3000ANV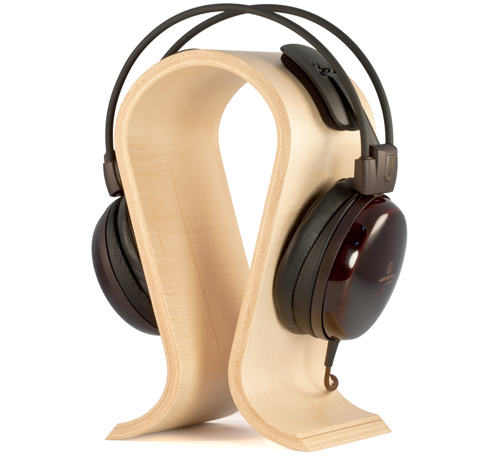 Audio Technica W3000anv is a fabulous set of cans. It is made of lacquered Japanese cherry wood and it sounds as sweet as it looks. Think of a typical 'house sound' from Audio-Technica and put more details and refinement to it. You get the W3000.
Status: Available (limited)
Price: $1700
Beyerdynamic T1
Beyerdynamic T1 competes straight with Sennheiser HD 800 and shares the same sonic characters. Both headphones are analytical but Beyerdynamic T1 is easier to drive. It also looks more attractive (yet subtle) than the high-profile HD800
Status: Available
Price: $1400
Who would think headphones can be this expensive? After all they're just 'headphones' right? Wrong, if you ask the most discerning audiophiles.
Expensive headphones exist for a reason, and it's because people are willing to avail them. The more detail and elements you can extract from a recording, the better and all headphones mentioned above do it convincingly. Even do more things than just extracting 'details'. Things that the normal headphone hobbyists like us may not yet (or never) understand.
Did I miss an expensive headphone that should've made this list?
Comments
comments