Let me begin this article by saying my experience with audiophile DAPs (digital audio players) is quite limited. I've used some players for short-term periods in the past but I'm generally prioritizing practicality when it comes to music on the go. I'm more than content with listening to Spotify and even do it with wireless headphones at times. Having said that, it also makes for an interesting review since I can subjectively tell if the jump from a phone to a $500+ dollar Onkyo DP-S1 player is worth it.
Shout to Toyama Inc for sending this player for review. Check out the product here.
Overview
Onkyo DP-S1 is a palm-sized DAP that retails for 26,900 pesos locally (around $550 direct conversion). It's fairly light at 130g and is equipped with twin ES9018C2M Sabre DAC as well as ES9601K Amplifiers allowing it to drive headphones up to 600 ohms. It's got two outputs, one is the standard 3.5 mm for typical headphones, and the other is a 2.5 mm 4-pole balanced output. Charging is done via a micro USB and the cable doubles as a PC connectivity cable for transferring audio files.
The DP-S1 supports DSD 5.6 MHz/2.8 MHz, FLAC, WAV, ALAC, MQA, and AIFF up to 192 kHz/32-bit, and plays all popular compressed audio formats. For lower quality files, upsampling to 192 kHz/24-bit is also an option for a smoother experience although this very much still depends on how low the quality of your audio file is. For the full product specification and technical information, you can visit the product page here.
With it supporting just about every audio format that exists, it is quite disappointing that it only comes with 16gb of onboard storage. To counter that, the player supports 2 microSD card slots which is nice but doesn't hide the fact that you need an additional purchase if you want to maximize your experience.
Finally, the player is equipped with WiFi and Bluetooth capabilities which is refreshing to see for a DAP. Connectivity to the internet is useful for firmware updates but also since it supports high-quality on-demand music streaming services such as Tidal, Tunein, and Deezer.
And of course, picture time!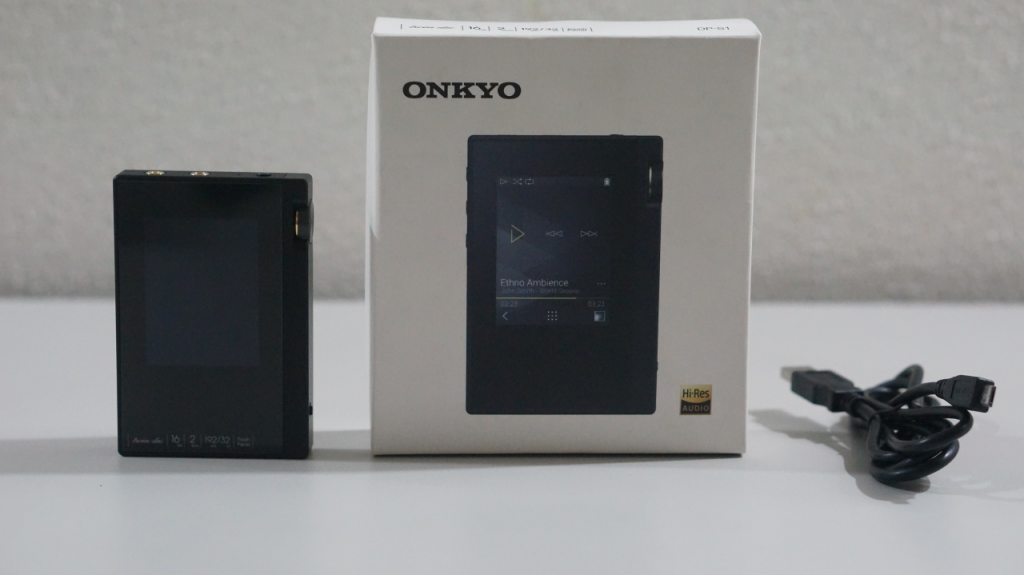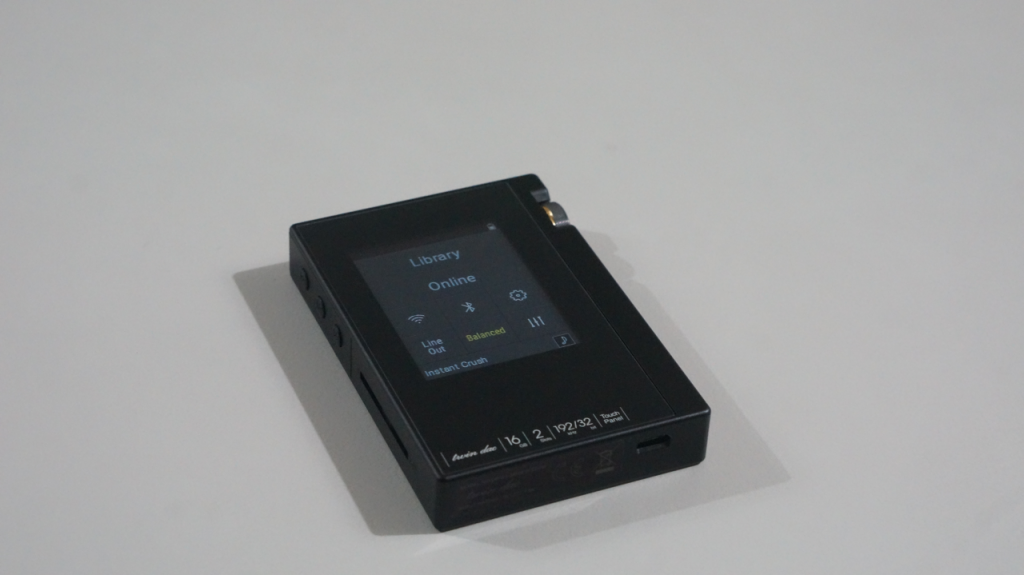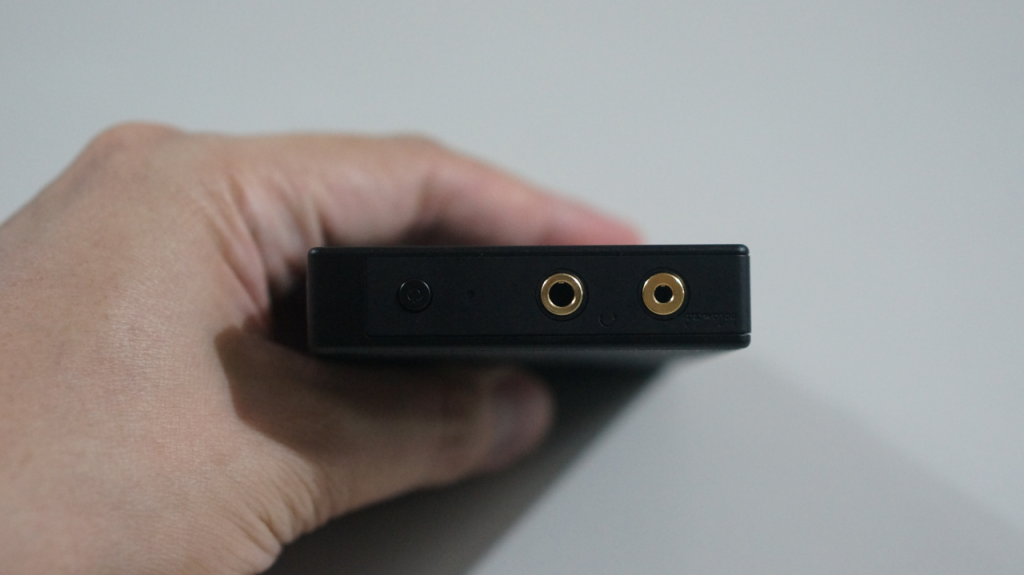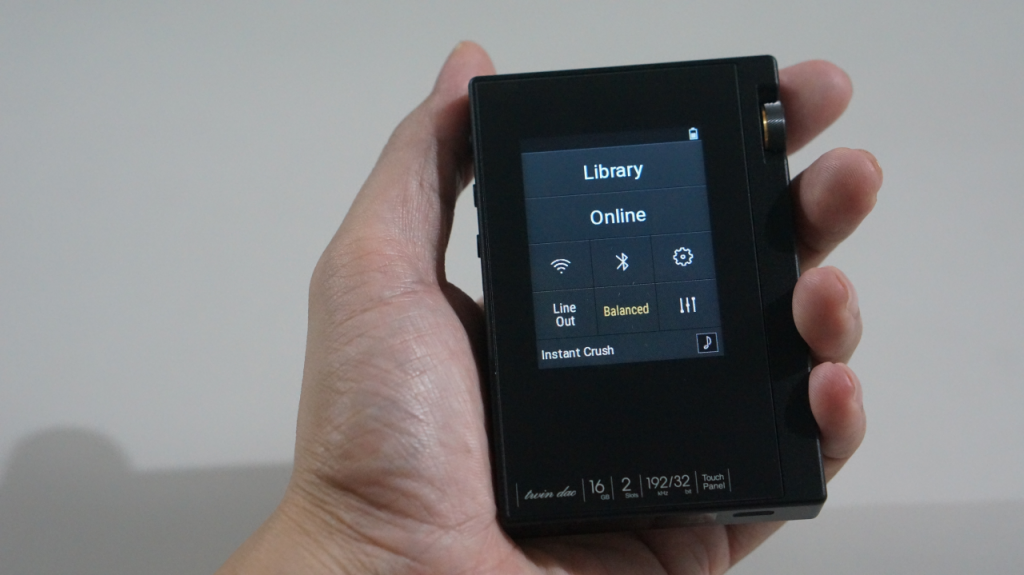 Build Quality
The DP-S1's build is quite decent having been built from a single block of machined aluminum which is carefully balanced out with plastic on the front part to keep it lightweight while still reassuring its sturdiness.
The display is a 2.4-inch capacitive touch screen which if we're honest is fairly low quality especially in comparison to today's smartphones (I know the comparison is absurd!)
The buttons are also not the best as they're quite mushy and at times don't register my press. The volume knob is surprisingly looser than I thought but the way it registers the increase in volume is perfectly fine. There's also a lock switch at the bottom right side of the player which I find to be handy when you're on the go. Finally, both the audio jacks are gold plated which does add up to durability especially if have a large collection of headphones that go in and out of the player.
Battery Life
The DP-S1 promises a maximum continuous playback time of 15 hours and while I did not use it straight for that long, my estimate is closer to 7-8 hours which isn't bad but is half of what's advertised.
The battery level indicator seems to have biased towards the upper half of its level as I find it stays on that level longer before severely dipping to around 30-40% level. Maybe that's not the case if I am to objectively test the battery life but that's what I thought I experienced. Also, this is kinda trivial in this day and age since you can easily just bring a power pack to charge this up.
Page 2: Sound Quality & Conclusion
Comments
comments