Every time I have to review a wireless headphone, I usually have to adjust my expectations knowing these types are just not quite there yet. Either that or I have been living under the rock. The Hifiman Deva is NOT a true wireless headphone but allows it to be used as one through an adapter. How did it fare? Let's just say I enjoyed my time with it. 🙂
A huge thank you to Hifiman for sending over the Deva for review. Special shoutout to Egghead Audiohub for providing the actual unit. Egghead is THE audiophile headphone store in the country so make sure to check them out if you haven't yet.
Overview
The Hifiman Deva is a full-size open-back planar magnetic headphone that retails for $299. There's a shelved-down version without the adapter which costs $219. There's just one color scheme which is a mixture of beige and silver. Not my taste color-wise but it's a decent-looking headphone as a whole.
At a glance, the Deva looks like your normal home listening open headphones and it is. It's a little too big to be taking out and it's an open headphone so it's gonna leak the sound and you're gonna hear the noise.
The adapter called 'Bluemini' is a Bluetooth adapter that you plug into the left cup and turns the Deva into a wireless headphone. It doesn't stop there. The Bluemini has a built-in amplifier and DAC inside which you can utilize if you listen through a USB cable. Yes, you can plug the USB cable into your laptop and it will become an audio output. And finally, the headphone can be used in wired mode via the included cable.
So who's the target of this headphone? I'm assuming those who want the added convenience of being able to use an open headphone wirelessly. Perhaps being able to sweep the floor or cook food while listening to music is enough of convenience for some.
Now that it's out of the way, time for pictures!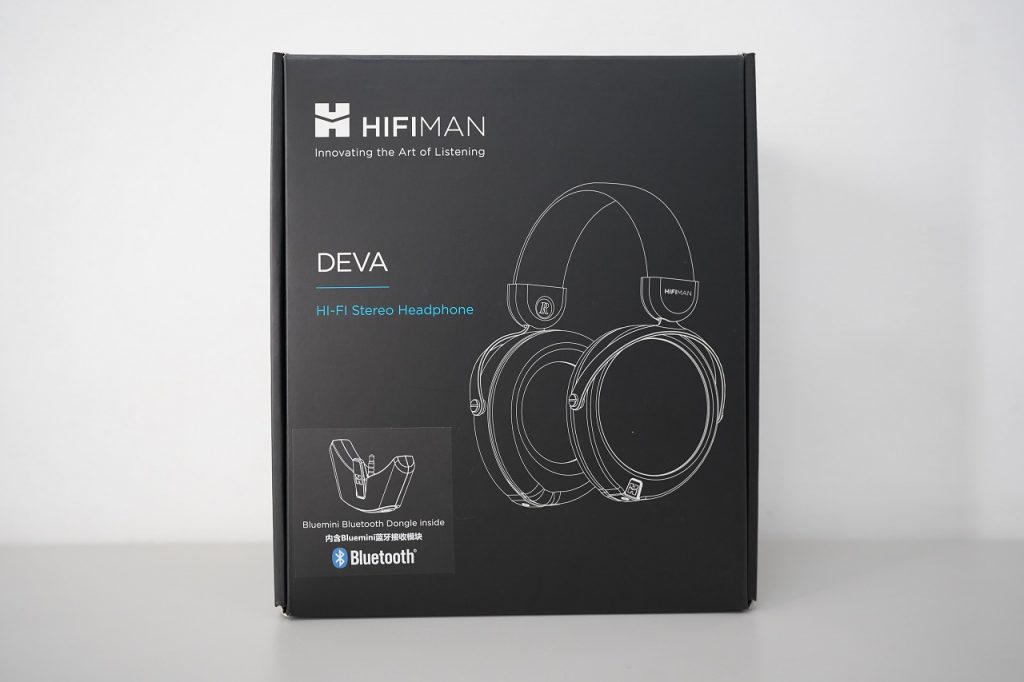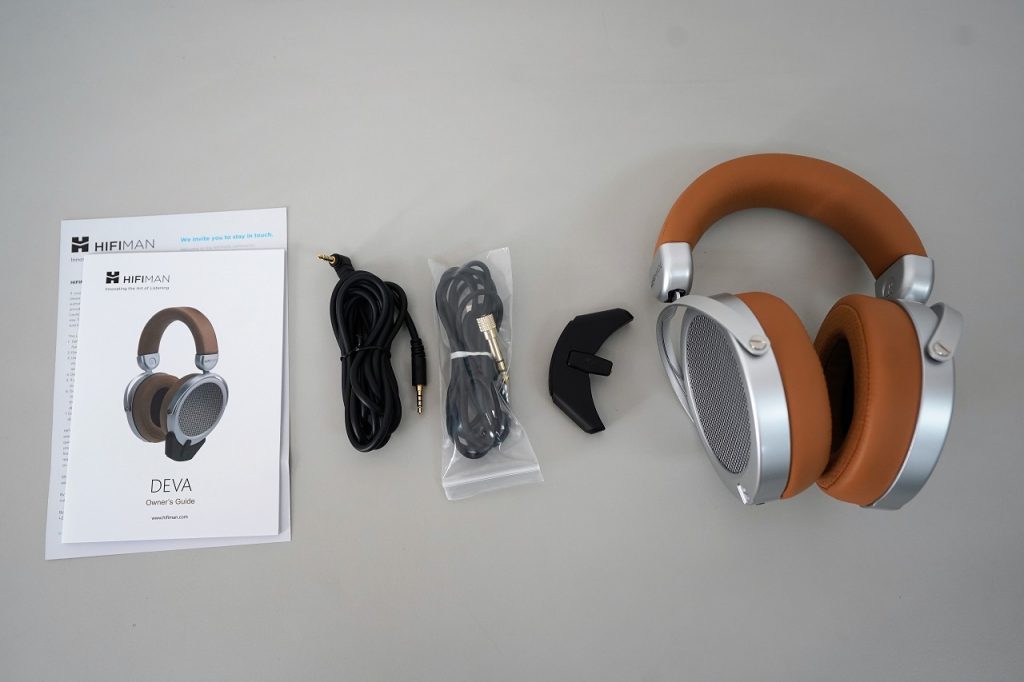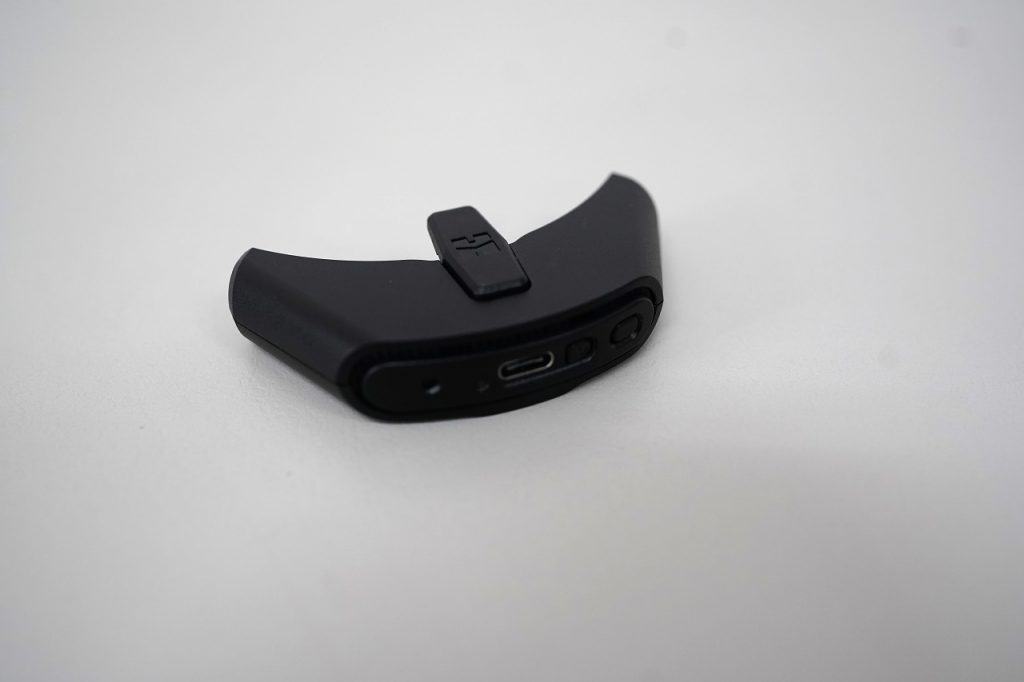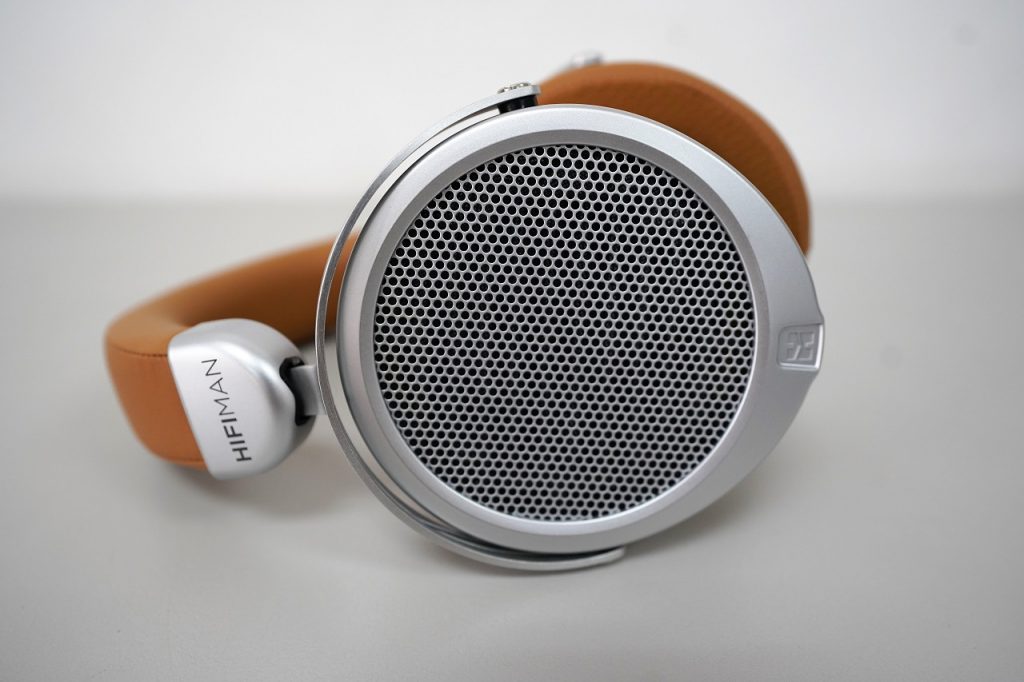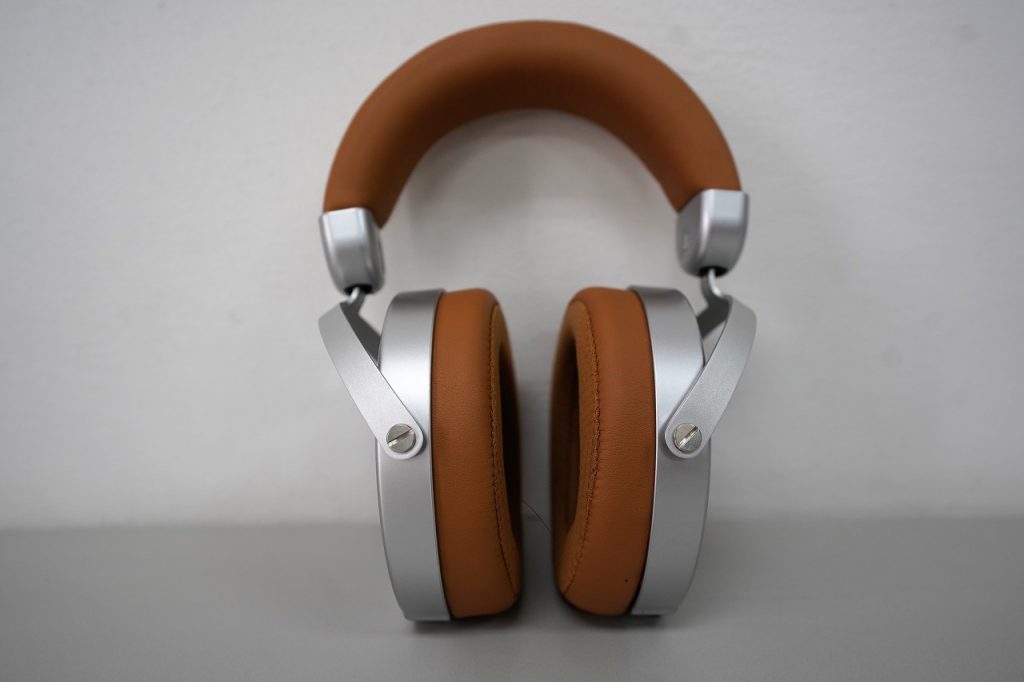 Build Quality
The overall packaging is standard Hifiman and nothing too special. That's not to say it's bad or anything like that, it's just plain and utilitarian. The box has some padding so it can be used as a storage case.
There's not much inside outside of the Bluemini adapter. You get an audio cable that's quite long but is of good quality, a USB-C to A cable for charging and USB use, and a quarter-inch adapter.
As mentioned earlier, the color scheme is too bold for my liking however the overall construction and ergonomics are great. The Deva is light at 350 grams and the padding on both the headband and earcups are thick synthetic leather. The rest of the construction features a mixture of metal and plastic but as a whole, there's a good heft and density despite the lightweight nature.
Isolation & Comfort
I've used the Deva as my main work headphone for 2 weeks straight and I did not feel any discomfort whatsoever. Weight distribution is very good, the clamp is fairly light but still quite secure. Because comfort is so good, I have to have a nitpick and that is the pads are circular so they don't have that snug over-ear fit that others like say, the Focal open headphones have.
This is one of the more 'open' open headphones so no passive noise isolation whatsoever. The leakage is almost the same as what you're hearing volume-wise which may annoy your colleague or family member.
Page 2: Sound Quality & Conclusion
Comments
comments