New models of headphones are being produced at an extremely fast pace and it seems like there's almost a new flavor of the month available for everyone to try. While it's easy to get lost with the new ones, it's still worth trying the classics and in this review, we have the Beyerdynamic DT 880 250-ohm Premium to listen to.
Overview
The Beyerdynamic DT880 is an old headphone that is still in production today. It's a full-size circumaural open headphone that comes in three impedance models for various applications. They have the 32-ohm, 250-ohm which is what I have, and the 600-ohm. They also have a 'Pro' version which is available mainly in 250-ohm. Do note that there are no physical differences between the different impedance types however the Pro version looks a bit different than the Premium version
This headphone is considered a 'classic' alongside Sennheiser HD 600 and AKG K701. These days they retail for slightly below their MSRP at around $300-$350. You can check them out on Amazon.
The one I have is a used version but here's how the headphone looks like: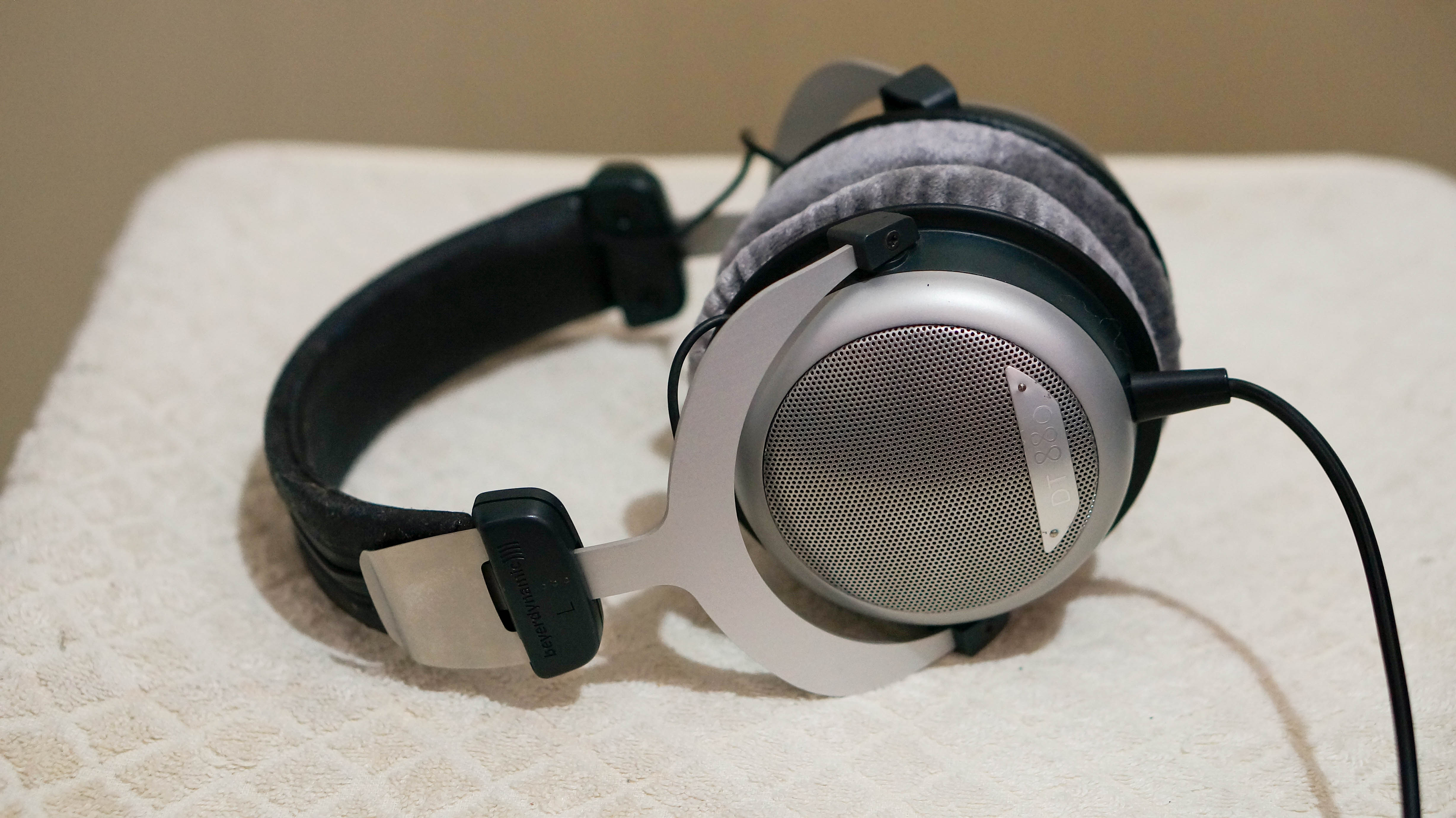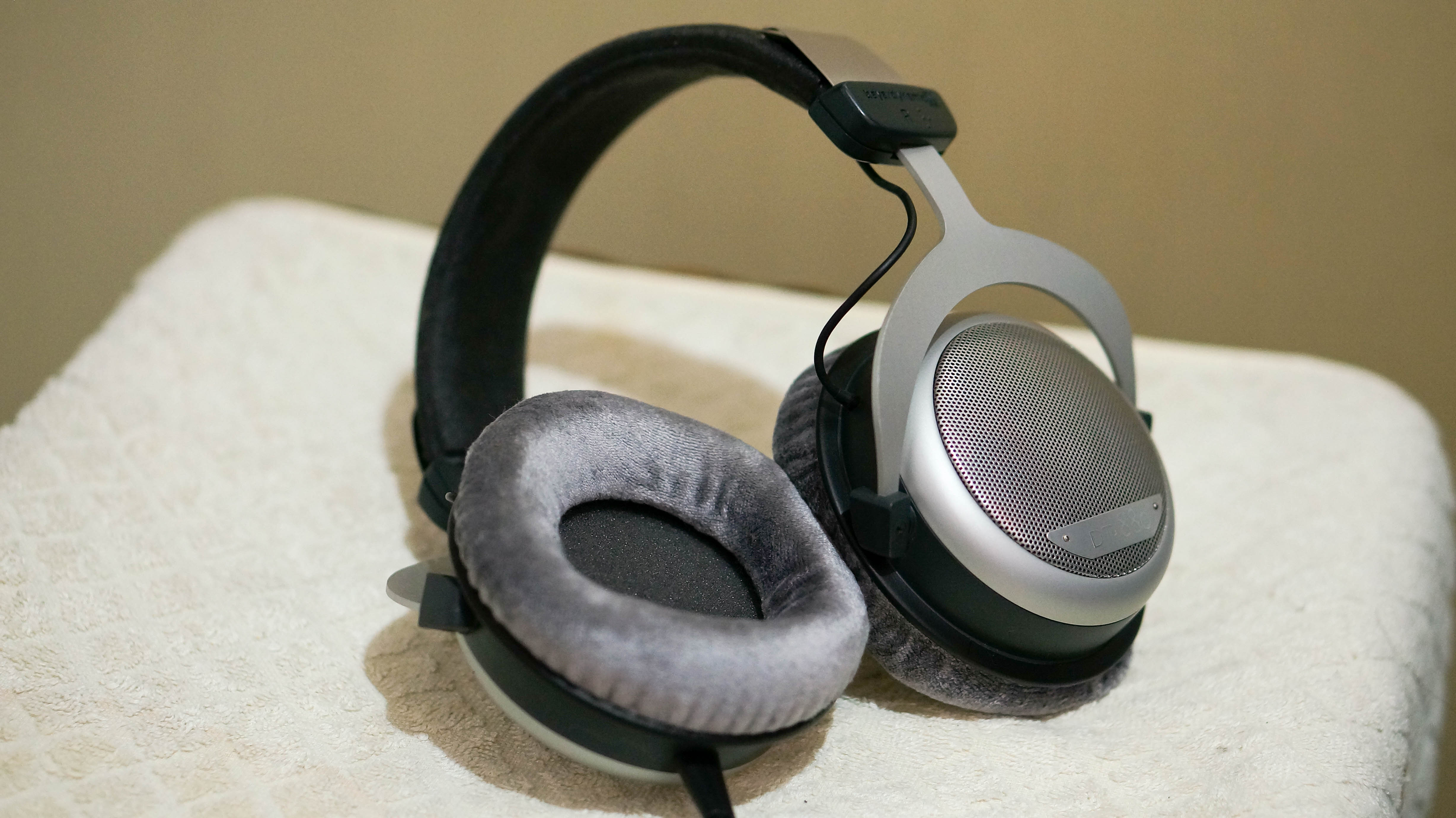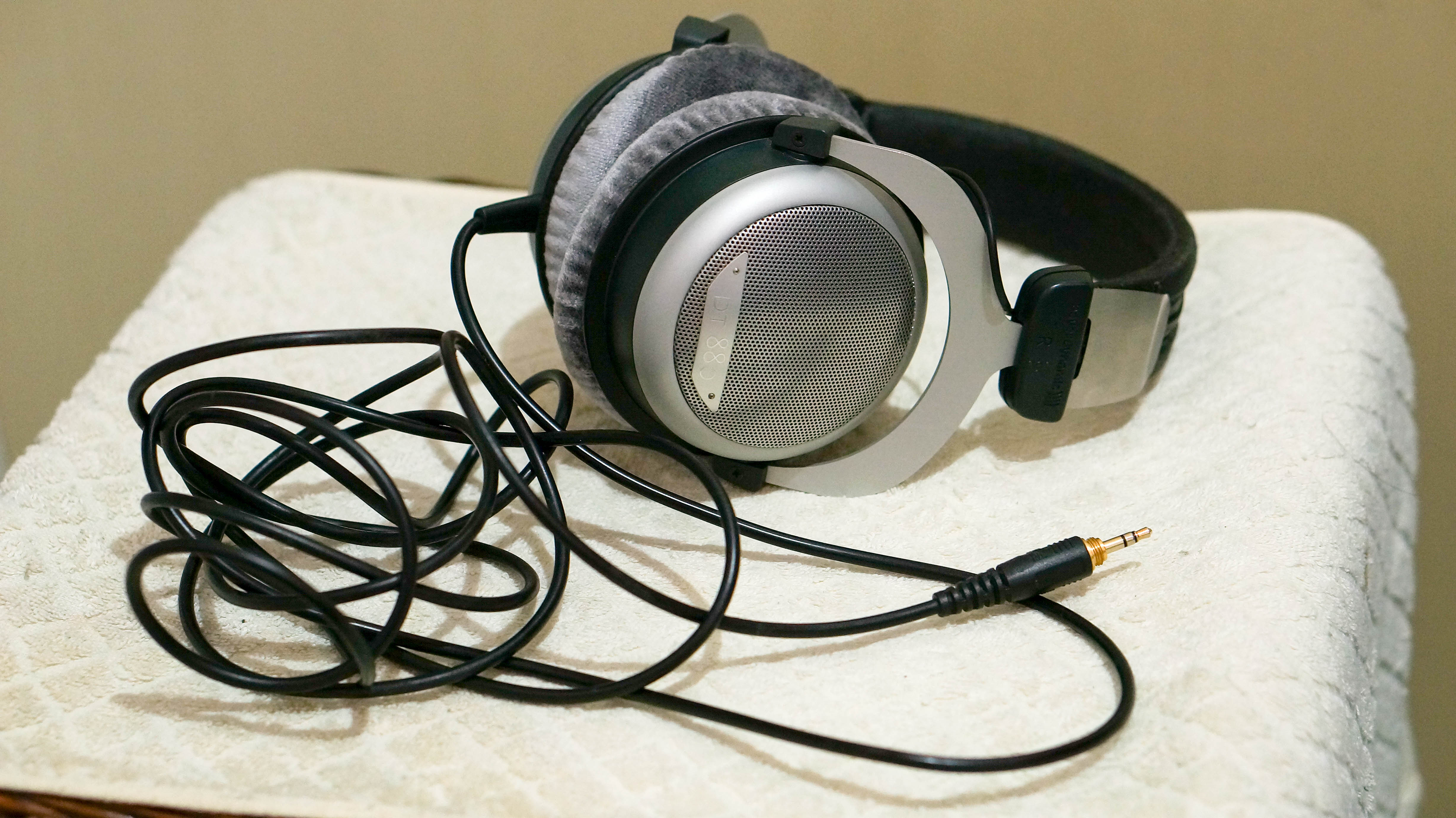 Build Quality
The DT880 comes with few accessories, a leatherette carries case for transporting the headphone and a quarter-inch adapter for other applications.  The headphone is solidly built with mostly metal and hard plastic construction. The execution of the parts is simple yet sturdy. Not many movable parts which mean you will not hear any creaks or see weak points in how the headphone is built. Despite all of that, the DT880 is so light considering it's a full-size true circumaural headphone.
The headband has some nice leatherette padding and is very squishy. The earpads are soft velour pads that sort of hug your head gently. The clamping force in the Premium version isn't too tight but because the headphone is so light, it really is not a problem. Quite frankly this is one of the most comfortable headphones I've worn.
The cable is a long 10 ft single-sided cable that is attached to the left earcup. It's not overly thick but is sufficient enough to be durable in my opinion. Overall I'm quite happy with how this headphone looks and how its constructed.
Isolation & Comfort
It's a semi-open headphone so it isolates a bit however if you're using it in an office environment, you will still hear people talking. That being said, it also leaks a ton of sound out. Something to keep in mind if you have noise-sensitive colleagues. 😉
As mentioned earlier, comfort is exceptional. As of this writing, this is my most comfortable headphone. The large velour ear cups,  average clamping force, and squishy headband padding all complement each other.
Beyerdynamic DT880 is supposed to sound good right? Especially since it's considered a 'classic' headphone? Well, let's see how it sounds to my ears by turning to the next page.
Page 1 – Packaging & Build Quality
Page 2 – Sound Quality & Conclusion
Comments
comments