Back in the day, mobile phones have a specialized headphone port so you can't really just use any standard headphones or earphones unless you have an adapter that will convert it for you. As soon as phone manufacturers started using the standard 3.5 mm plug, headphones and earphones targeted for mobile applications have skyrocketed and there's no looking back since then. This leads us to this review of a headphone being marketed for that application, the Harman Kardon Soho.
Overview
Harman Kardon Soho is a compact on-ear headphone that costs 9,950 pesos locally (less than $2o0 on Amazon). I like to call headphones of this type as ultra portables as they are smaller than normal on-ear headphones but is still way bigger than an earbud or IEM.
The Soho is available in three colors, black, white and brown. We got the black version which immediately reminded us of the Bowers & Wilkins P3 due to its sophisticated styling, square earcups and earpads that are magnetically snapped. Likewise, the looks of this headphone isn't that far from its bigger brothers the BT (which we reviewed), and the CL.
This headphone and any other Harman headphones can be bought locally at the following stores:
JBL Digital Dreams (SM North EDSA Annex 4th Floor, beside PowerMac)
JBL Acoustical Space (SM Megamall Building B 4th Floor, Cyberzone Area)
JBL Sound Gallery (Bonifacio High Street B3, between Fridays and Happy Lemon)
Here are some photos: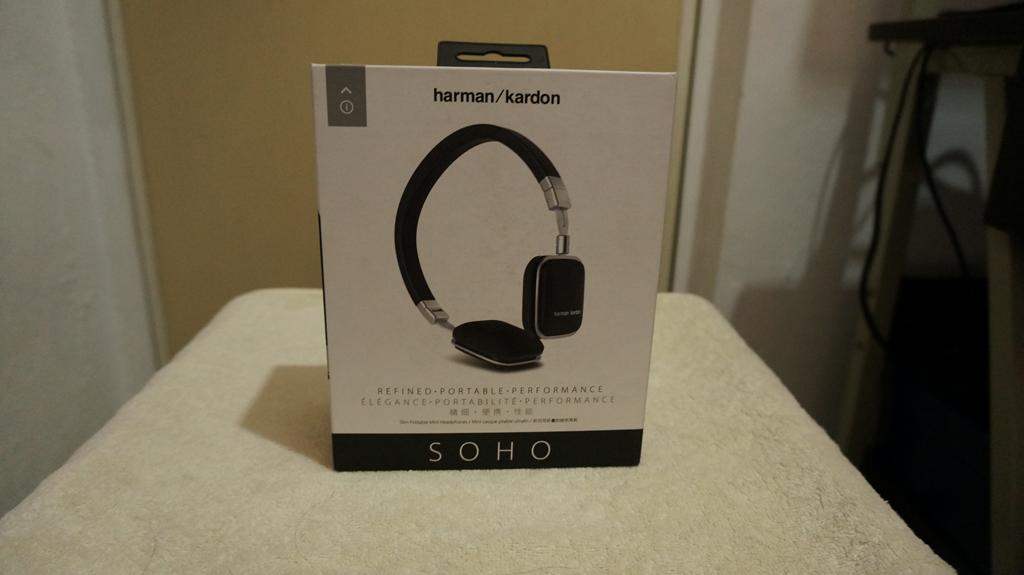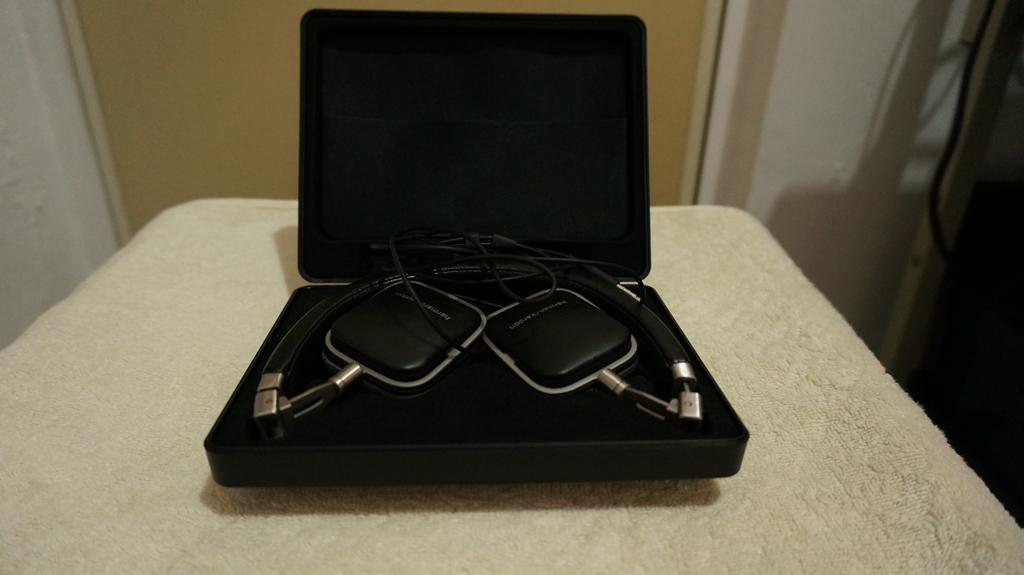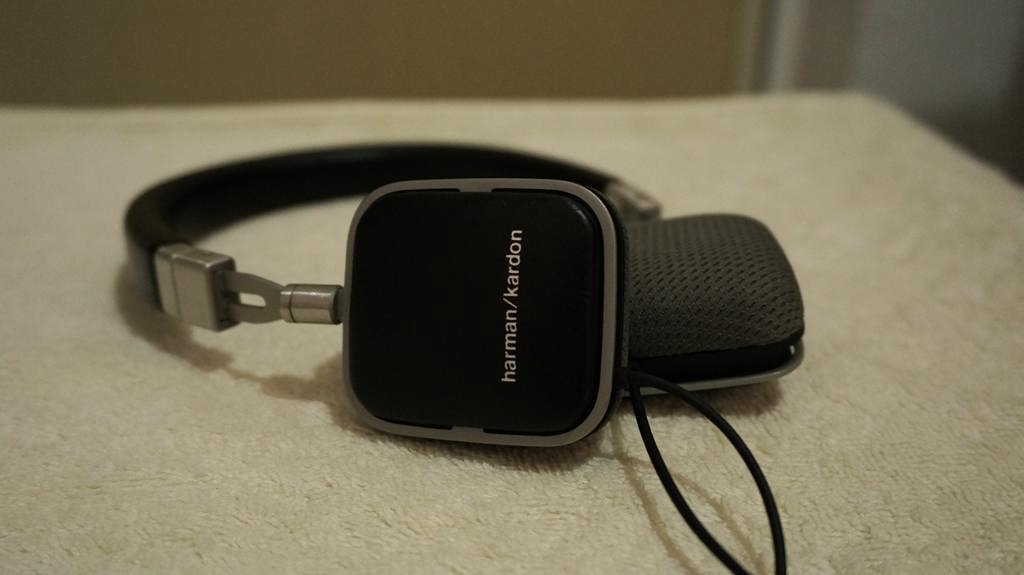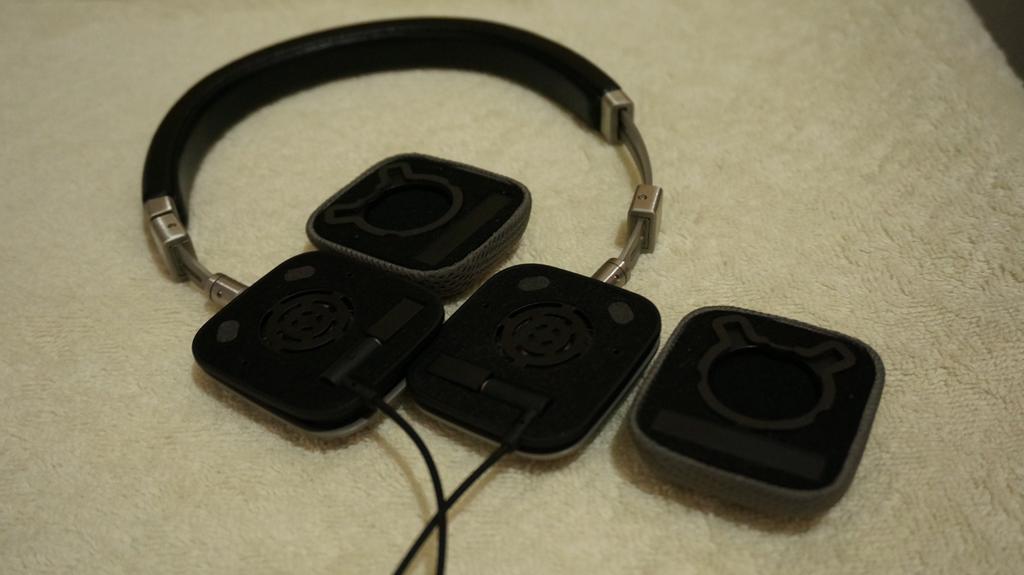 Build Quality
Just like all Harman headphones, the Soho is a gorgeous and well-built headphone. The materials used are premium starting from the metal headband with a very nice leather-like padding. The earcups have a plastic-rubber combination which feels and looks good. The ear pads are made of soft foam which is very comfortable even if it sits on top of your ears. These pads are magnetically attached to each cups so you can easily just snap it off if you want to clean or remove the cable.
The cable which is Apple-compatible is dual sided but is detachable in form of 2.5 mm plug on both cups. You have to take off the pads before you can remove them. The cable is quite thin which is normal for small on-ears but it appears to be durable.
The headphones fold as shown in the pictures above but it's quite stiff when you're folding it up. Finally it comes with a hard case that appears to be more for storage than for traveling. It's a nice case which easily adds up to the value of the headphones.
Isolation & Comfort
This is a fairly comfortable headphone but since they're small and sit on top of your ears, the experience you'll get may vary. Clamping pressure is pretty low and they don't hug your head too much. As a result, you can't use this for head banging or hardcore dancing activities.
Another thing to note is that the head band is quite odd in how it's positioned in your head when you're wearing it. On my head, I have to place it near the back part of my head for best fit. I have a bigger than average head so if you're head is smaller than mine then you might not experience the same.
Noise isolation is quite poor due to the size of the ear cups. You really won't get much isolation when you use this while commuting or walking around inside a mall.
How does the Harman Kardon Soho fare in the sound department? Let's have a look by flipping to the next page.
Page 1 – Packaging & Build Quality
Page 2 – Sound Quality & Conclusion
Comments
comments