Our month-long headphone giveaway has come to an end and it's time to announce the winners. But before doing that, let us thank AKG Philippines for supporting us and offering the prizes for this giveaway. That's very generous of them so don't forget to thank them or give back support by purchasing their products in the future.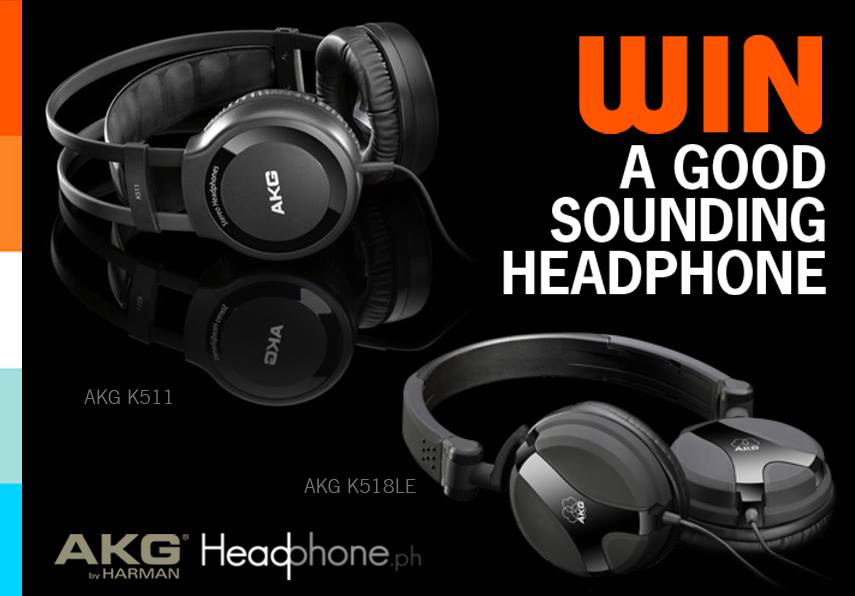 Now the giveaway was very fun and exciting although it didn't help that my web host was crashing frequently during the first week which has hampered the overall viral impact of the giveaway itself. However even with that, a lot of people still joined and we would like to thank everyone for supporting this very first giveaway from us. As promised, we will do more for this year.
Now the winners for the first headphone giveaway of Headphone.ph are:
Winner of AKG K518LE – Kyle Atienza
Winner of AKG K511 –  Raymart France
Congratulations to both of you! Please wait for our email (we have your email address) on how you can claim your prizes. To all who have  joined but did not win, don't worry as we will have more giveaways in the next couple of months. One important thing to note is that you have to be subscribed to our newsletter since subscribers get the first information on giveaways and special deals thus giving them an advantage over those who are not subscribed. We rarely send out newsletter emails so there's nothing to worry about you getting spammed as we definitely won't do that.
Again this would not be possible without the support of our friends over at AKG Philippines so if you're not following them on all of their social media channels yet, then now is the best time to do it. If you don't know just like me before, AKG and JBL is part of Harman Kardon so you should definitely check them out through the links below.
Congratulations and thanks to all for joining!
Comments
comments