We've reviewed quite a lot of budget headphones so far in this site and that is because they're what starting headphone enthusiasts are looking for. There's simply not too many individuals out there who can spend a bunch of money for a headphone (and perhaps a proper setup) and that is why the market for 'budget cans' are huge. In this review, we have the Koss Pro DJ 100 to be dissected.
Overview
Koss DJ 100 is a circumaural headphone that goes fully over your ears. It retails for $80 but you can find it on Amazon for almost half off at $40-$50. It is only available in black color and while the look is quite simple (even boring), I find it quite attractive-looking thanks to black and silver combination.
This particular model that I have was loaned from a female friend of mine and therefore the look is a bit different due to the sticker that she placed on the right earcups (girly stuff).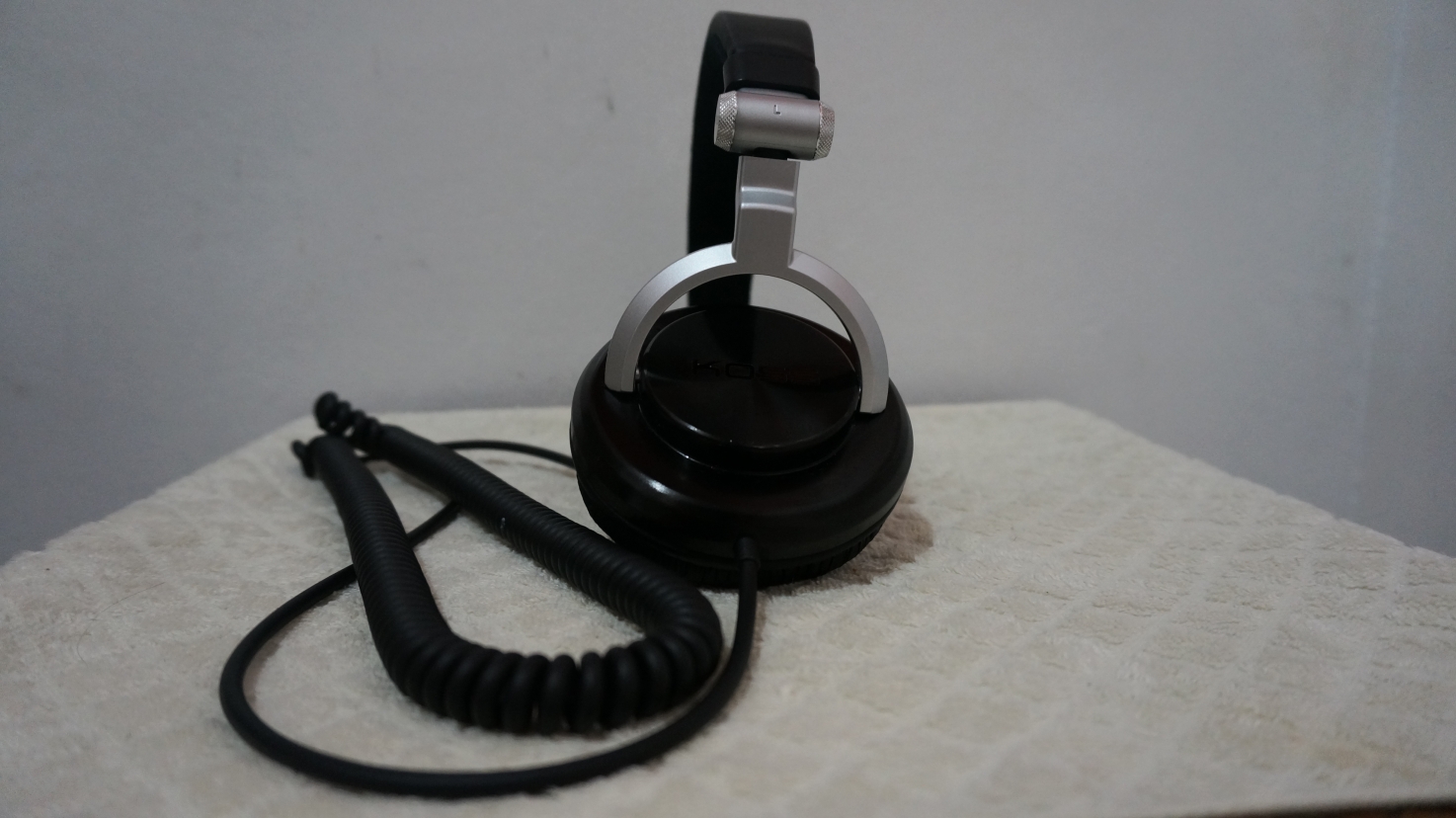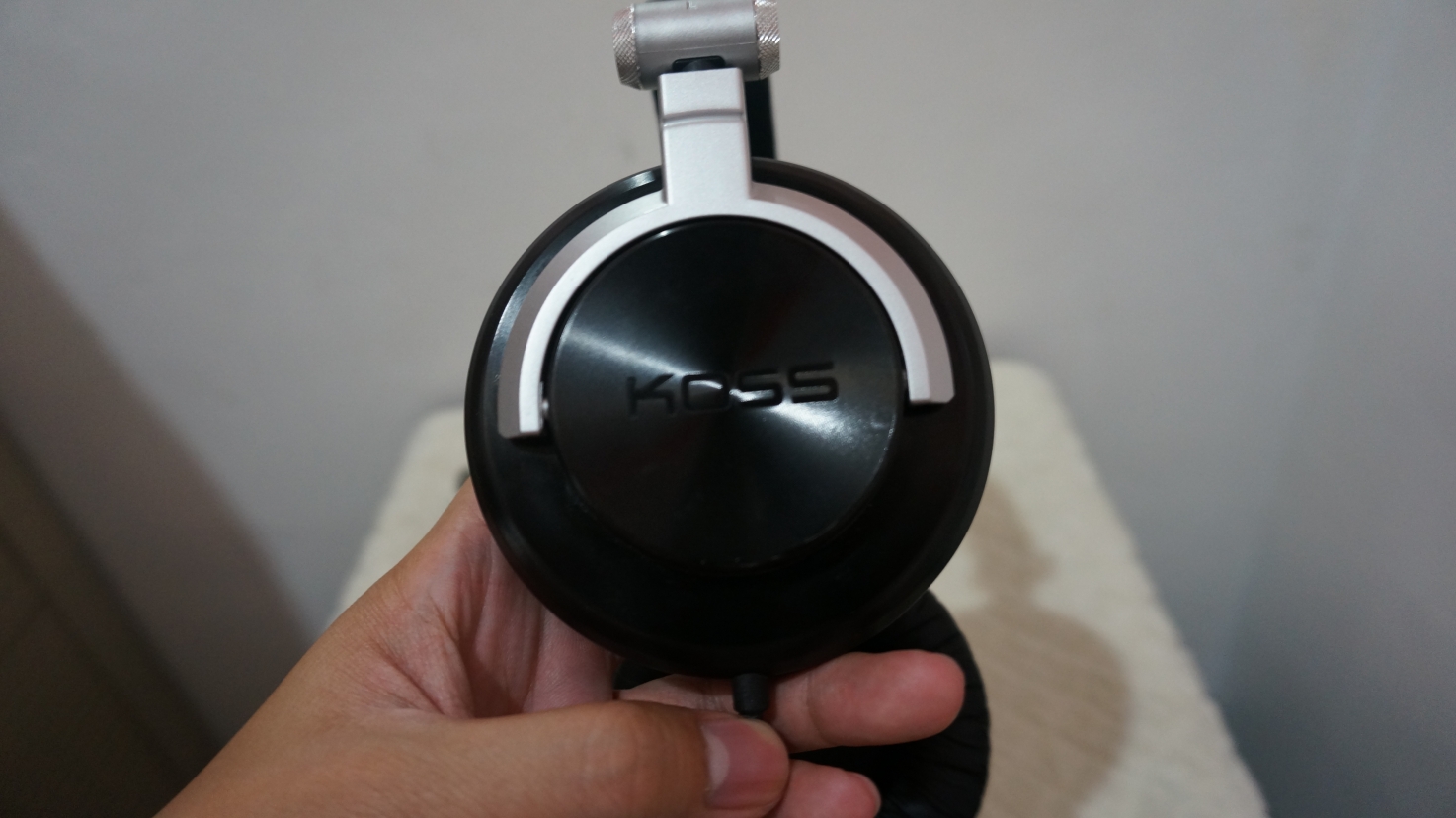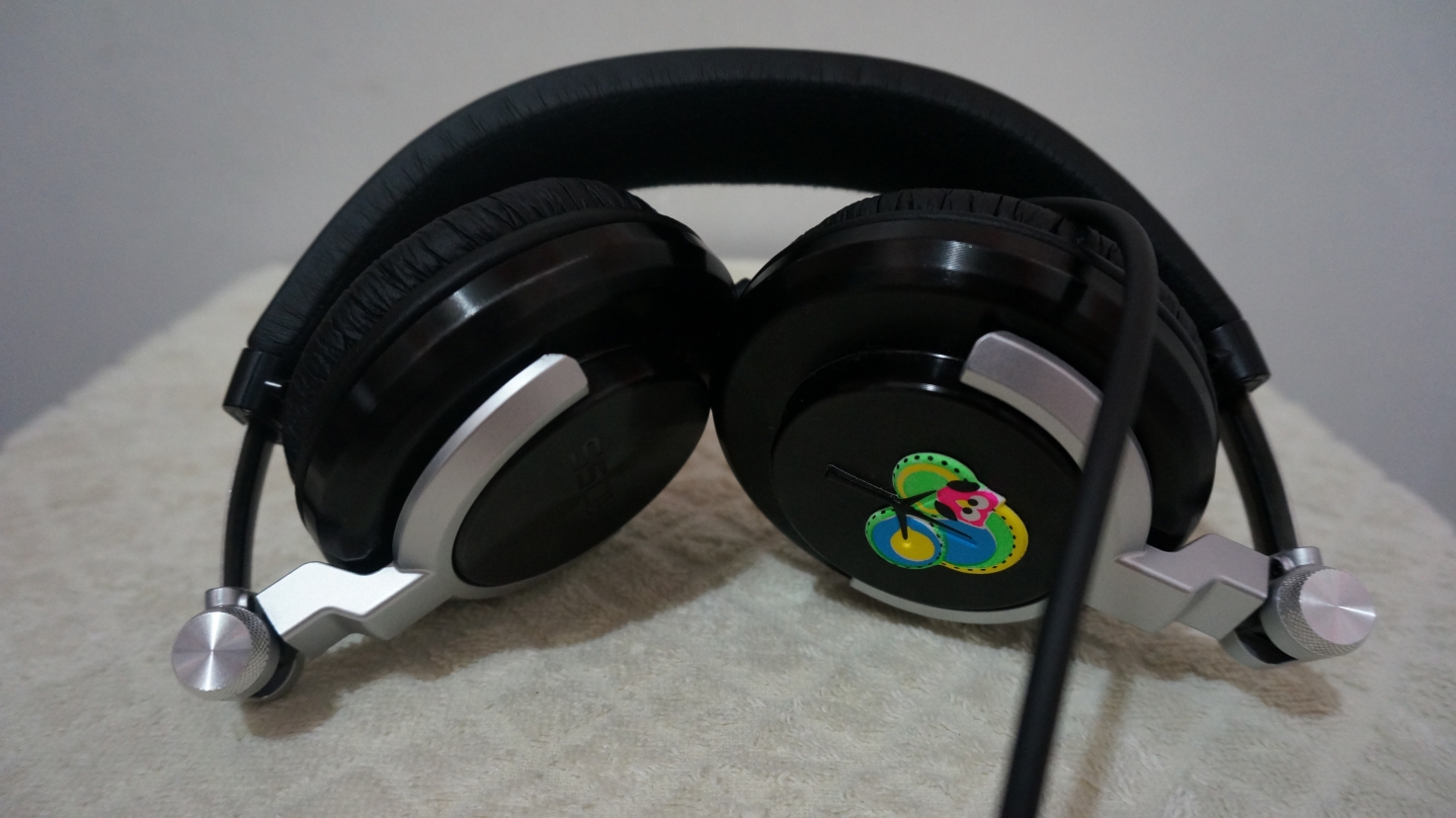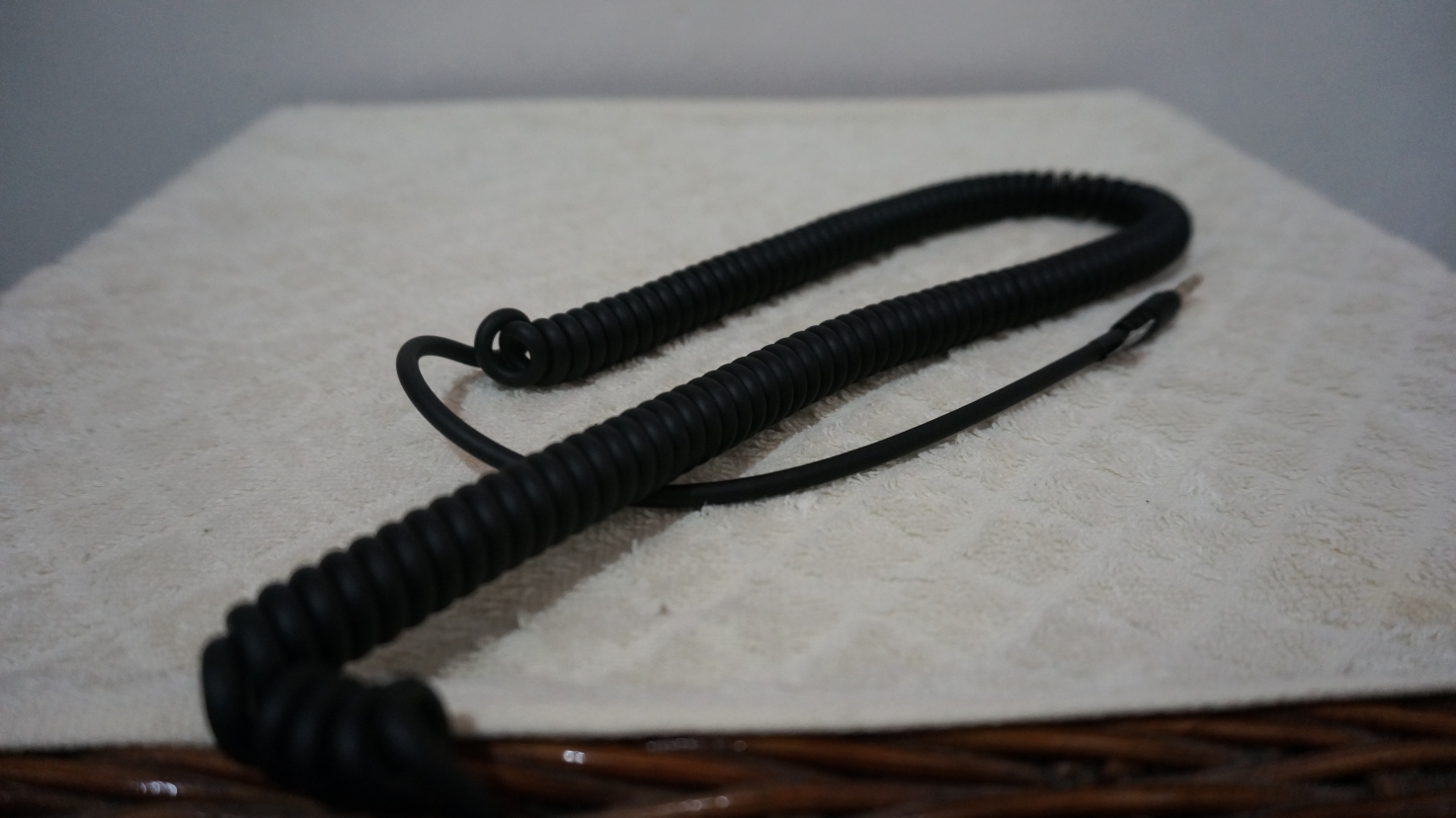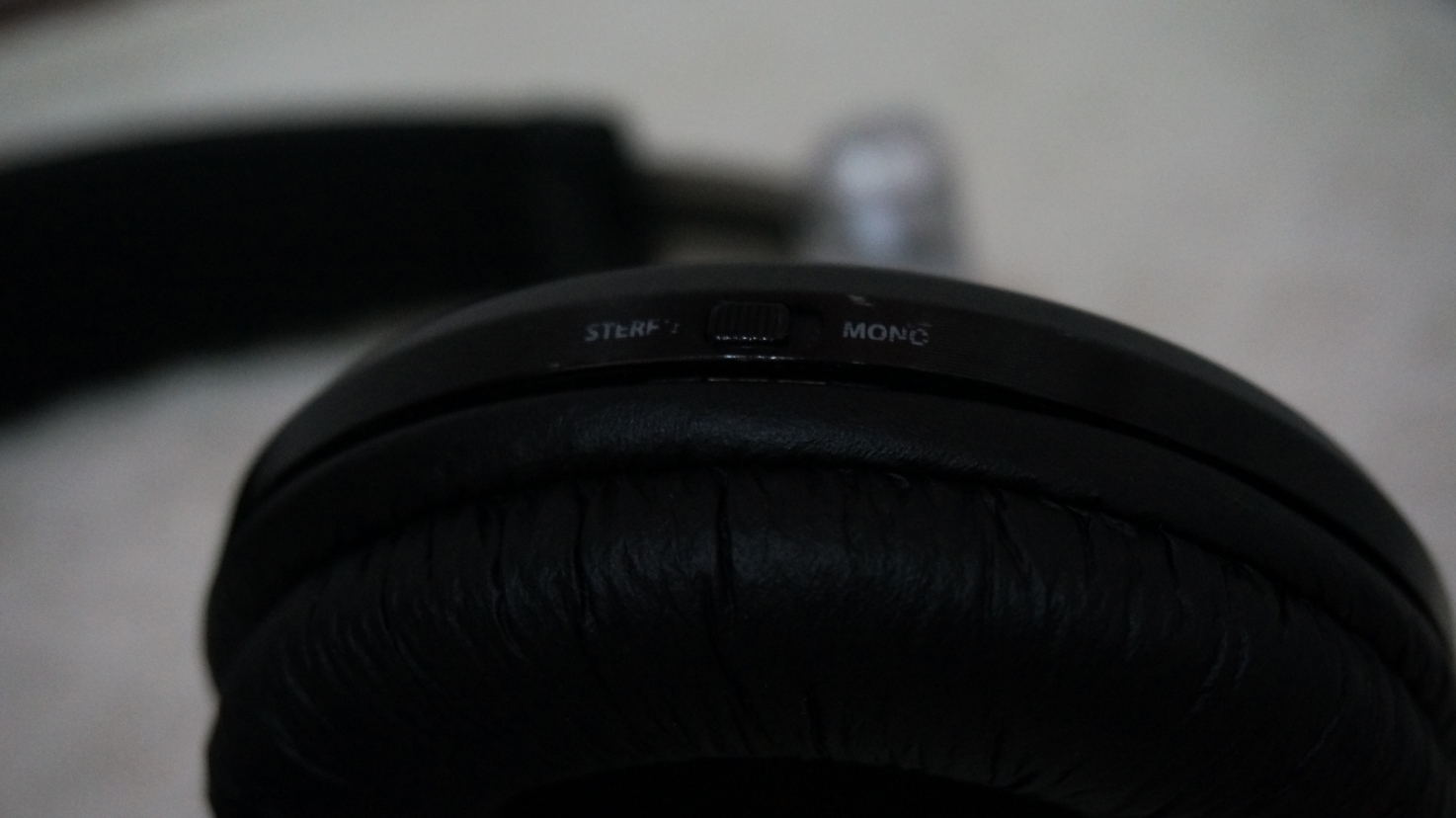 Build Quality
The construction of the headphone is mostly plastic but I thought it's good hard plastic. The earcups are made of plastic (they look aluminum initially) and the veils are likewise the same. The headband is also sturdily made using some fabric-like material. The weak part I feel is the earpads which seem to be made of cheap synthetic material however for the price, there's really not much to complain considering how cheap it is.
The cable is a non-detachable coiled cable and this is a bit bothersome for me as the weight of the coiled part adds up after wearing the headphone for quite sometime. It's moderately thick especially for a portable one and I also don't feel it would get pulled out anytime soon.
DJ Features
The earcups are pretty flexible as it swivels like most DJ cans do and it also folds inward for a slightly smaller size. It also folds flat which makes it easier to hang around your next and place inside a carry case which it doesn't come with.
The other feature is the mono stereo switch which can be helpful for DJs as they mostly listen on one ear. The switch itself is found on the bottom part of the right earcups. It appears to be made well but I can see it getting loose and perhaps affecting the overall sound (unfortunately) after it gets abused with continued use.
Isolation & Comfort
Too bad as both of these areas are below average. Comfort isn't too good as the cheap earpads tend to irritate me after some time. It's also not the best if you're wearing them on a hot weather. Finally the earcups are a bit shallow that some part of my ears touch the baffle plate inside which adds up to being uncomfortable.
Isolation is average and  for DJ headphones, this is a crucial feature to have. For some reason the earcups don't block out enough noise passively and it even leaks some if it's not sealed properly on your head.
Let's talk about the most important thing for headphones which is the sound quality. Flip the page now.
Page 1 – Overview, Build Quality & Isolation
Page 2 – Sound Quality & Conclusion
Comments
comments