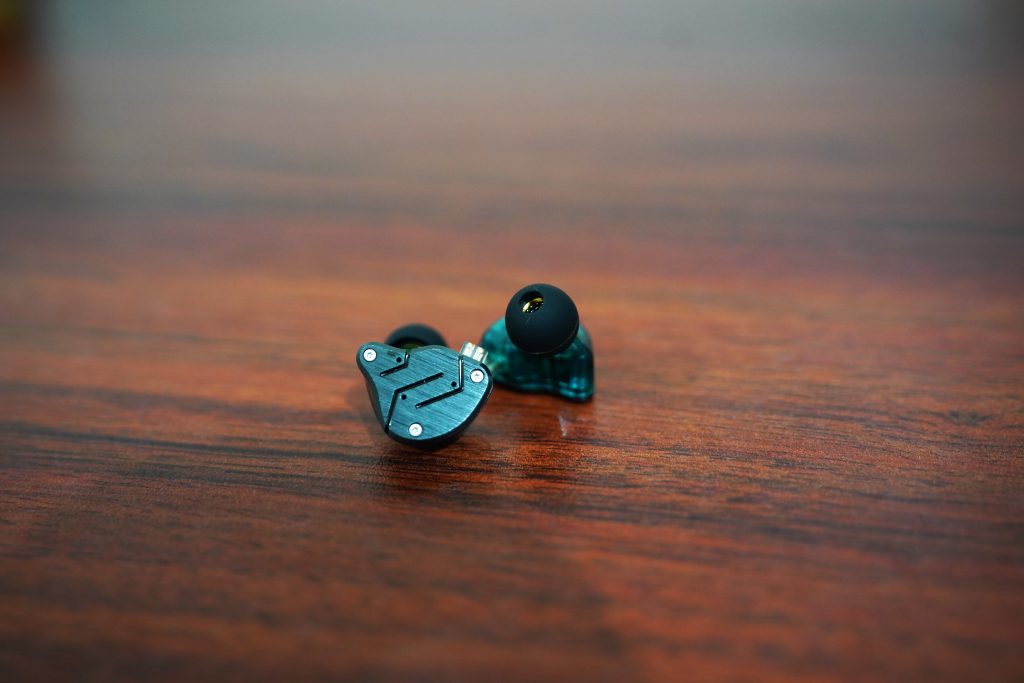 Sound Quality
The KZ ZSN's tonal profile is slightly bassy and U-shaped which in my opinion is the mainstream tuning and one budget brands tend to target. But it's all in the execution and how tastefully it's executed which the KZ ZSN nailed for the price.
Starting off with the bass frequencies, the extension is wonderful. It has a good sub-bass amount, it's quite punchy and well-behaved. It is the upper bass that is excessive relative to the target curve and my listening tests can easily verify it does bleed to the lower mids making it slightly wooly sounding.
The biggest recession is in the lower and middle midrange where most of the tonal richness is found. I do not find it to be that big of a problem though as vocals still come across fine perhaps a little behind other frequencies. It is the upper mids and lower treble where I feel it could use some elevation as this is where most of the liveliness and presence occurs. If you have tracks that have a lot in that area, the resulting impression, at least to me, is there's a disconnect between the midrange and treble where it can become evident that some areas are missing.
The mid treble is overly emphasized relative to its surrounding frequencies which makes cymbal hits more splashy and is also responsible for brightness in the signature. I find it not excessive to the point that it makes things unlistenable. Instead, it kind of balances out the frequency response where the bass is strong and emphasized, the presence region is lacking but the mid-treble compensates for it.
The soundstage is nothing to write home about and nothing is unnatural I can spot with the timbre as well. The earphone is super efficient that it sounds good enough when used with a smartphone. I tried plugging it into my THX 887 amplifier but I couldn't really find any notable improvement or change in its sound.
I wouldn't go too far and say I've had some of the most enjoyable listening sessions with this IEM but it's been handy for me for quick tasks that involve listening to something on my smartphone using an earphone.
Conclusion
I may have sounded overly critical at times in my sound impressions above often forgetting the KZ ZSN is a $13 IEM. Does it punch its weight for its price? No doubt it does! The ZSN is a very good budget IEM and one that I can recommend for those who have finally come to their senses looking to replace the stock earphone or earbuds that come with their device.
Now if you've owned other IEMs above $15 or $20, it's hard to say if you're getting more than what you already have. What I can say though is the KZ ZSN has good quality bass with a superb extension so if you need a pair that has those for under $15, you can't really go wrong with it. Even better if you're willing to EQ to shelve down the excess upper bass.
That's about it for this review of the KZ ZSN earphone. I'd love to hear your thoughts about this earphone if you own one or have heard it before. Go check out KZ ZSN on their website.
Comments
comments