A common request that I've been getting as of late is reviewing audio gears that are more mainstream locally. Being more popular would mean being more budget-friendly and accessible which is great! I did browse some local marketplaces and found the KZ earphones to be one of the more popular. I randomly picked one product from their line and that happened to be the KZ ZSN which I have in my possession for more than a month hence this review.
Overview
The ZSN is one of the many earphones in Knowledge Zenith's lineup. It is one of their more affordable offerings costing $13-$15 depending on the variant (i.e. with inline mic) and where you get it. I did get mine from an authorized distributor on Shopee for around 600 php ($13) excluding shipping. It's also available in 3 colors namely black, silver and cyan.
The KZ ZSN touts their hybrid technology of a 10mm dynamic driver producing low frequencies and a balanced armature for high-frequency deliveries. They say in their marketing copy that each compensates for the weakness of the other which results in a professional-grade sound quality overall.
Here's a look at the KZ ZSN: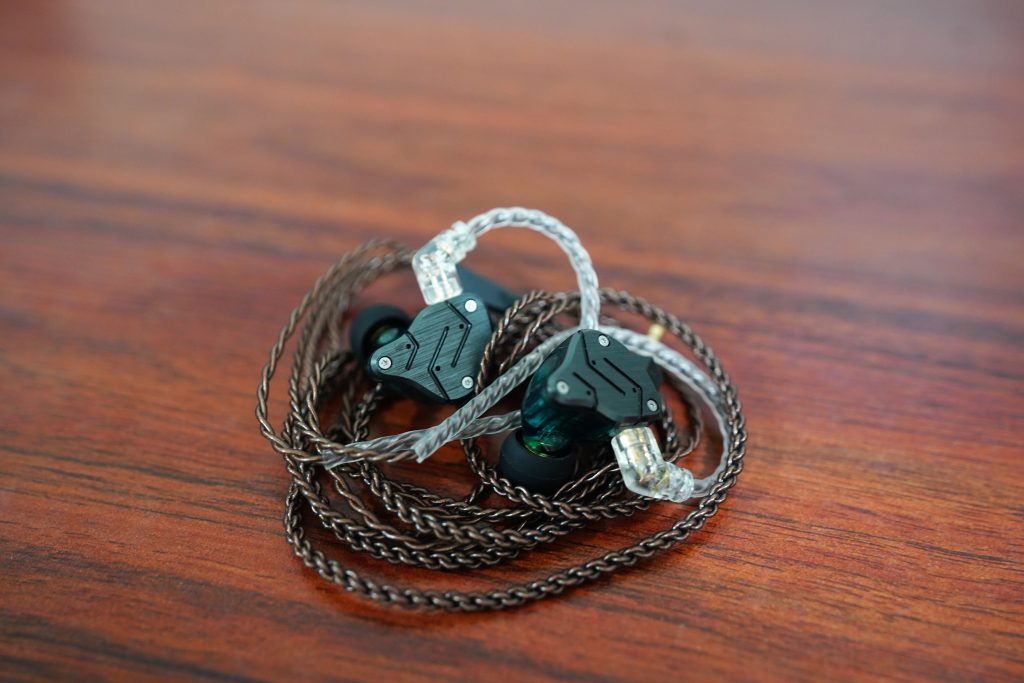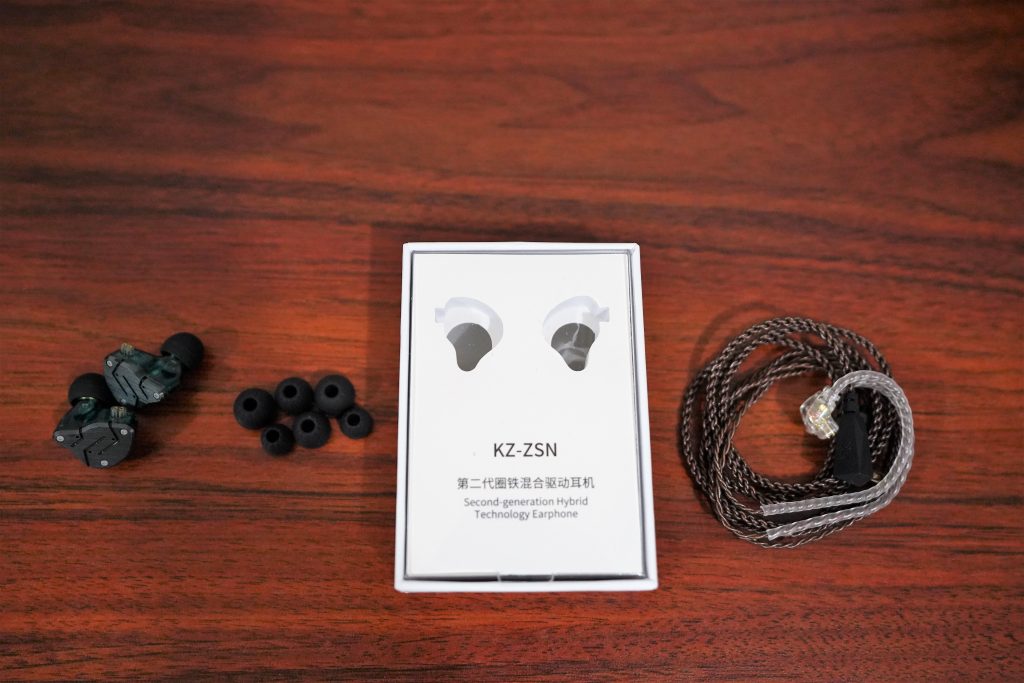 Build Quality
I didn't have much expectation as it's a relatively cheap product and I was right for the most part. The packaging is very compact and didn't have much in it outside of 3 pairs of ear tips in various sizes. No carry case, airline adaptor, or anything else. The cable is a detachable 2-pin connector terminating in a 45-degree plug. It has a cheap and rough feeling but it appears rugged enough for long-term use.
It is the body of the earphone that had a premium feel to it. Aside from the nice aesthetic, the translucent hard plastic housing and metal backplate appear quite sturdy albeit a little bulky that it protrudes more than other similar IEMs when worn.
Isolation & Comfort
It's a comfortable earphone due to its shallow-insert nature but the big body of the driver housing may become a problem depending on the size and shape of your ears. For me, it was ok. Definitely not the earphone you can use for lying down in bed though as its size won't allow you to do it comfortably.
Passive noise isolation is kind of average I would say. Despite the shallow insertion, the fit is secure but it does let in more low-frequency noises than the Rai Solo which has a similar type of fit but narrower body. It's still better than your standard earbuds in terms of cutting down outside noise.
Page 2: Sound Quality & Conclusion
Comments
comments