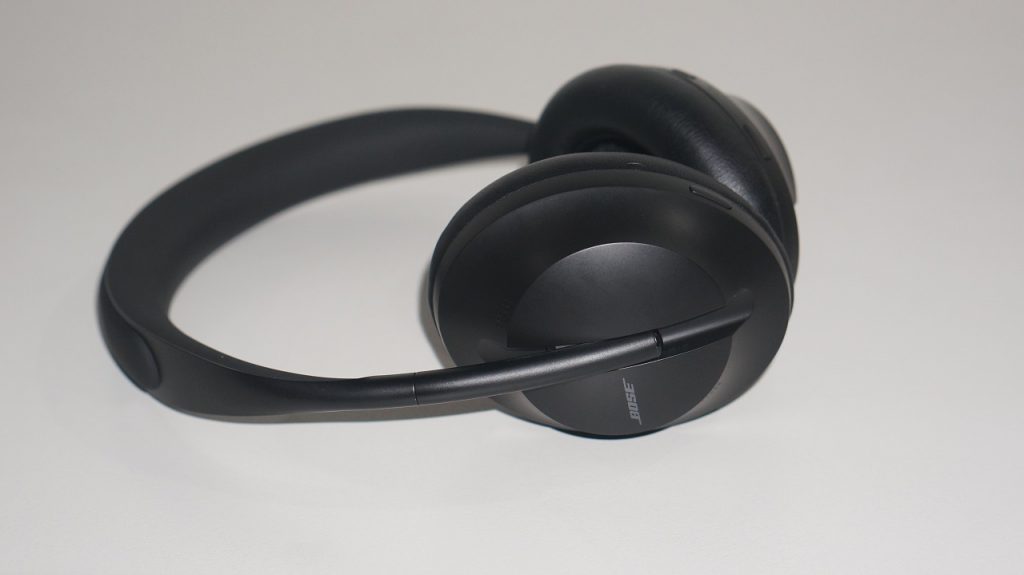 Sound Quality
I've listened to this headphone on multiple occasions in the past but it's only during this period that I've had it for more than 2 weeks which is long enough of a period to make proper evaluations. Like in the previous reviews of similar cans, wireless with noise-canceling is treated as the main mode since 99% will use it like this.
Wireless mode
Even with a ton of modes, I did find the sound to be pretty consistent all throughout. Meaning the characteristics and frequency response doesn't change that much if any at all. This even applies to when noise canceling is turned off and even when in wired mode (more on that later). I was expecting the bass to go up but I thought it was pretty much the same throughout.
The sound signature, I find to be slightly warm and bright as a whole. There are enough upper bass and lower midrange to provide a thicker sound without being bloated or boomy but there's also some lower treble accentuation that gives presence to that region. All in all, it's quite different from the 'house sound' of most noise-canceling headphones which lean more towards bassy and overly warm with recessed upper frequencies.
While it is far from a bass shy headphone, it's not as taut as the old QC35 which clearly has slight bass accentuation but also better punch thanks to having good sub bass. The 700 doesn't have as much sub bass and depending on your preference, you may subjectively attribute that to the headphone being more balanced specifically in the bass to low midrange area. I personally prefer the QC35 in this specific regard.
My main issue with its tonal balance starts with the middle midrange (or upper midrange depending on how you define either). It does seem to have a scooped out area between 900hz and 2Khz and then it goes way up high after that up until the lower treble area. To me it results to some weird sounding vocals on some songs. It's not always unbearable though especially listening to some classical or jazz music.
Treble is slightly bright and overly smoothed out but can somewhat be harsh-sounding at times. I feel the elevation in the upper midrange/lower treble area is excessive and what comes after that is too drowned out resulting in an unevenness character. Treble is not articulate enough which is to be expected for this type of headphone but I do not find it to be overly sibilant or harsh.
For a noise-canceller, I thought the Bose 700 is spacious. It could be the larger earpads, or how the frequency response is sculpted, but it definitely is more open-sounding than the QC35 which in turn is more intimate sounding. Imaging is decent for this type.
Wired mode – active
My first impression when I plugged in the headphone wired was they seem less punchy compared to wireless. Oddly, it also seems to play in louder volumes when in wired active mode. Keep in mind I've tested this with my Asus GL503 laptop and I didn't use any amplifier.
The overall signature and tonal balance are largely the same though with the difference mostly being a seemingly less punch in the bass and a slightly more upper midrange and low treble. Keep in mind this is purely subjective impressions though so as always, you may want to take that with a grain of salt. But all in all, the difference is super slight and switching between wired and wireless wouldn't make you think you're alternating completely different headphones.
Wired mode – passive
The headphone thankfully can be used when the battery runs out but obviously you're not gonna be able to take advantage of its features. Sadly the sound quality here is not on par with the two modes above. Bass is kinda ok still, but the midrange is just boxy-sounding. Can't stand listening to this headphone in this mode so make sure you frequency juice up the battery so you don't have to settle for this.
It's easy to forget not all headphones are created for the same purpose mainly because it's fun to just see how a headphone stacks against the competition disregarding its application. The Bose Headphones 700 definitely doesn't compete sonic-wise with sealed headphones in the same or even lesser price range but I find it to not have any major flaws in its performance.
Conclusion
This is usually the part where people just confirm what is obvious already. Bose has been the industry-standard in noise-canceling and they've been doing this the longest so the Bose 700 is a definite buy. That's still true, except the competition has been better than ever.
Now I'm not gonna claim I've listened to all the noise-cancelers out there but I've listened to some and have done reviews on them previously. Without being exhaustive, I can briefly say I prefer the Bose 700 to ANY of the noise-canceling cans I've reviewed before and they EASILY have one of the best, if not the best noise-canceling capabilities.
But Bose also makes the QC35ii which is very comparable to this, have a sound signature that I think I prefer and is slightly cheaper and more compact with a bit of a sacrifice in build quality and touch functionalities. So if you can afford the chance to try both, definitely give them a try to see which one you prefer.
Another potential candidate is the Sony WH-1000XM3 which is due for a price decrease with the upcoming release of WH-1000MX4. Some people say it cancels out more noise, I don't think that's my experience but it's hard to go wrong with either of them.
So yes, I do recommend the Bose Headphones 700. While not my preferred sound signature, it's still pretty decent for this type of headphone. More importantly, it walks the talk with how it isolates you from the outside world.
Visit Eleksis' page if you're looking to buy it locally. If you're living overseas, you can check it out on Amazon here.
Comments
comments