It's no longer uncommon these days to see good looking headphones that have an equally good sound quality and in this review, I would showcase the elegance of Audio Technica ESW9 and how its looks doesn't compromise its sound quality.
Overview
The ESW9 is part of the Audio Technica's Earsuit line which is basically their line of good-looking headphones that are supposed to also sound good.  This particular headphone looks indeed beautiful as it's made of luxurious materials. The earcups are made of African wood while the head band is very plush thanks to the protein leather padding. On top of that the earpads are made of lambskin which feels very nice to the ears.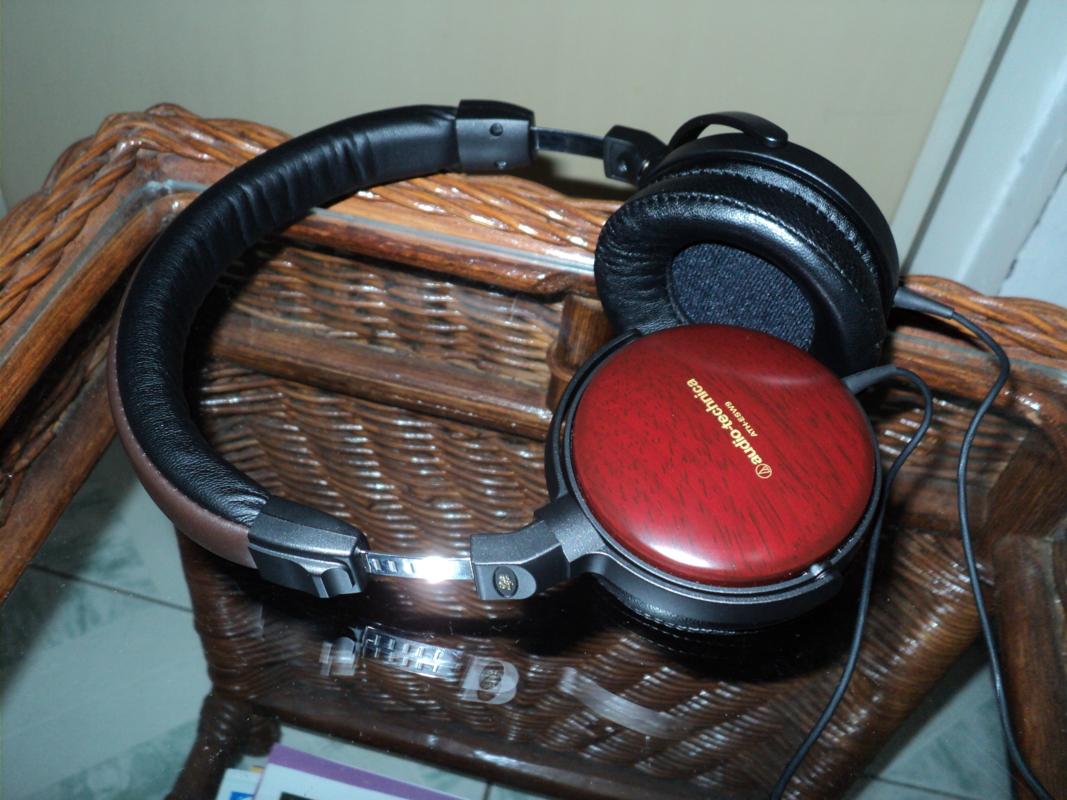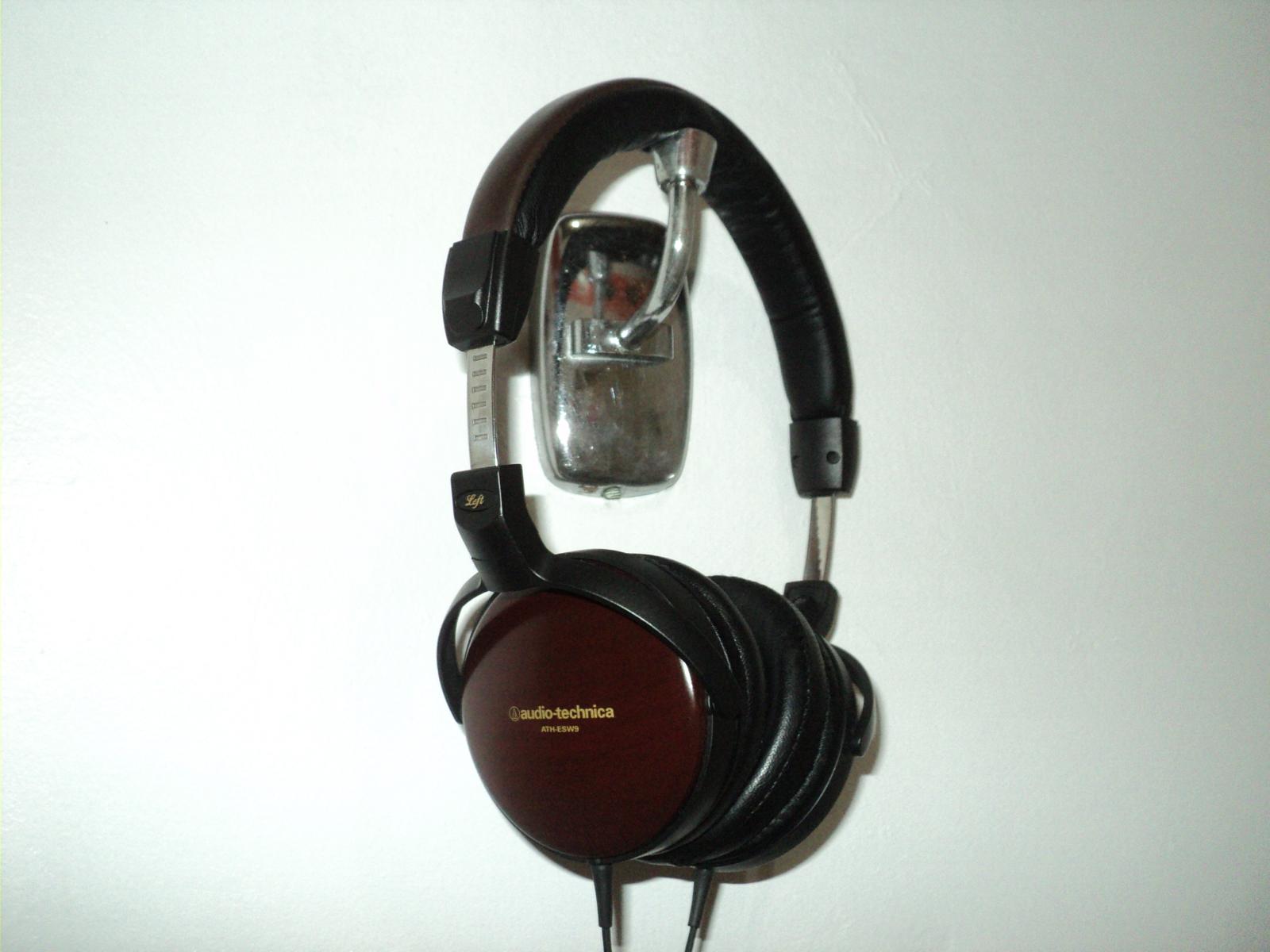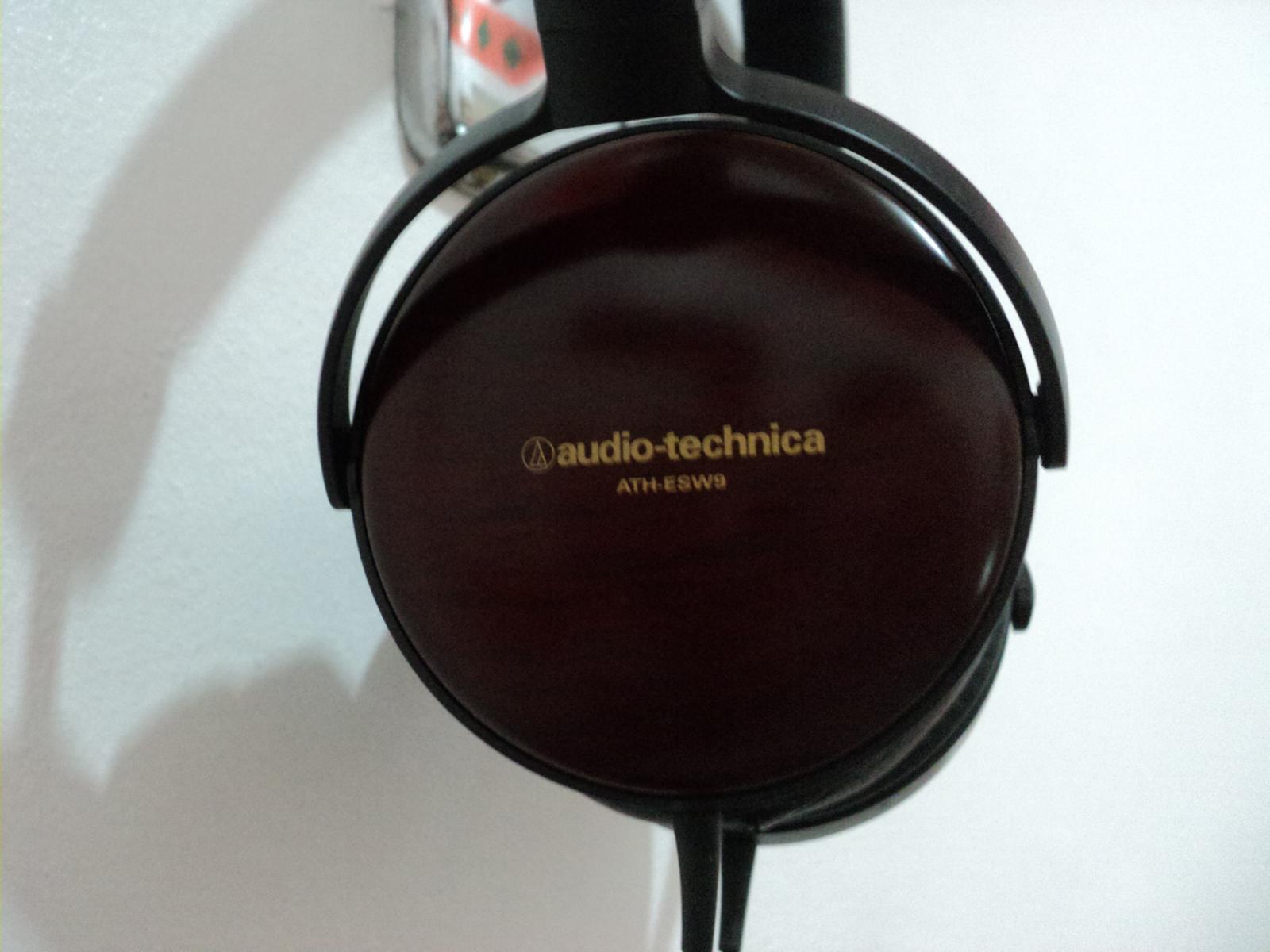 This is not your typical smallish on-ear cans but it's not too big and certainly still falls under the 'portable' category. This headphone has an MSRP of $350 but is sold on Amazon for $200-$250. Check them out here.
Build Quality
The build quality is decent although it does not inspire ruggedness at all. Outside of the expensive materials mentioned above, the rest of the construction is made of plastic. The cable is also double-sided and is a bit thin to my liking. The plug is a straight one and should fit just fine even with iPod protectors on.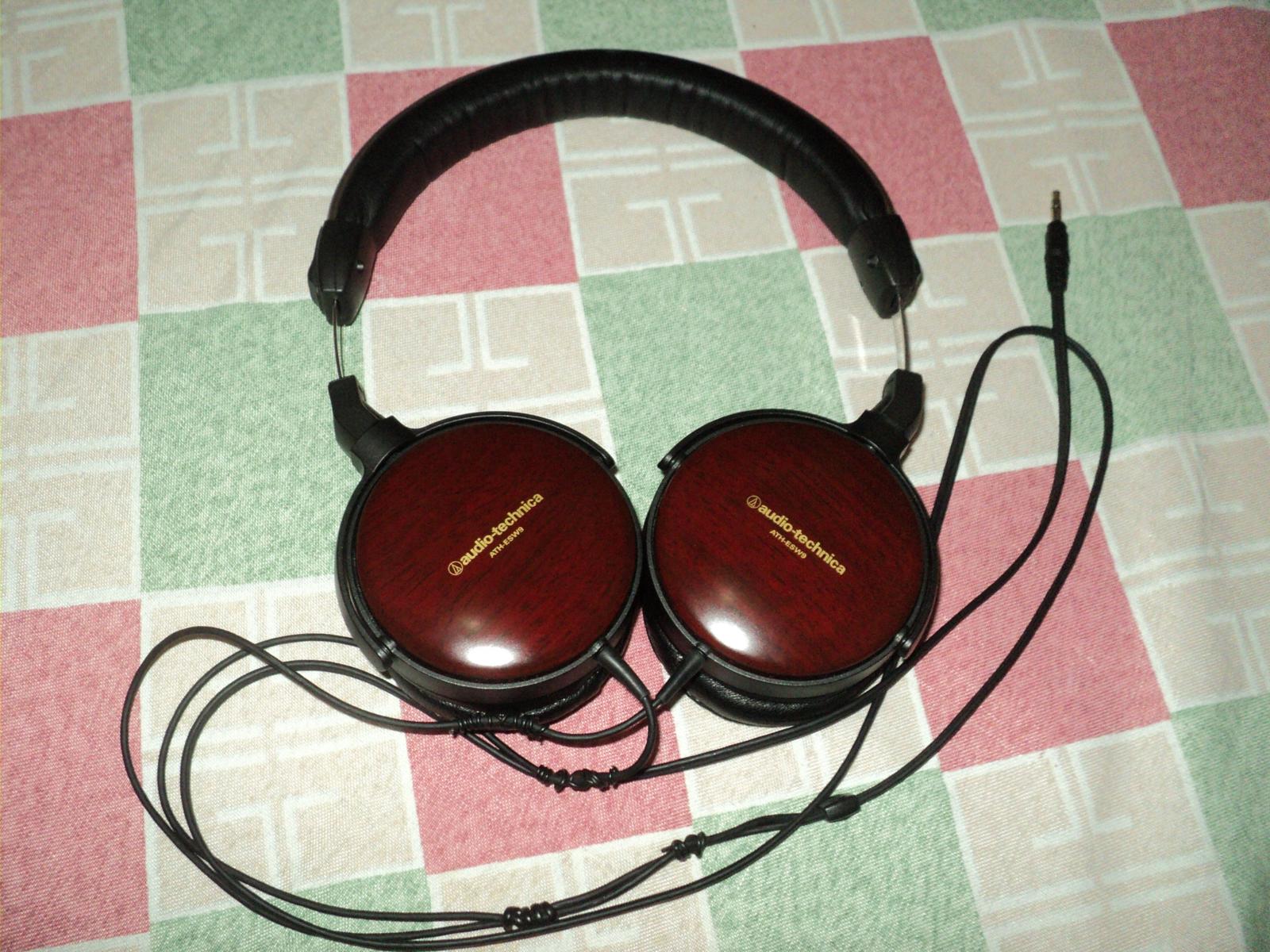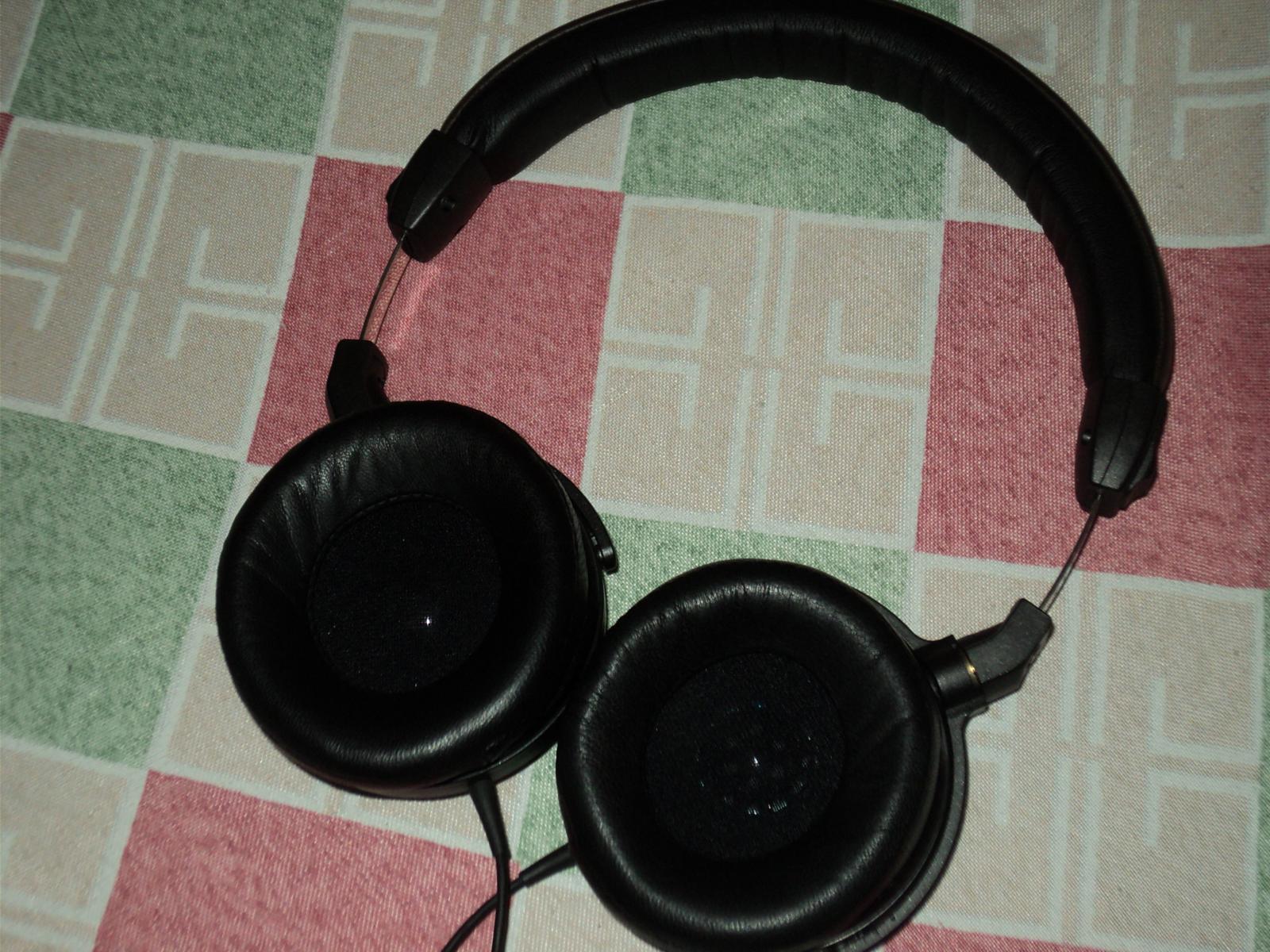 It does fold flat although it's not collapsible. Overall, I would not consider this to be durable enough to throw carelessly to different places. But why would you want to throw such a good looking cans in the first place?
Isolation
Isolation is below average which sort of doesn't help since this headphone is being described as a portable one. It's not very bad and you can still use it while commuting as I do, but you might need to increase the volume a bit under noisy environment.
However for home or office use where hearing what's happening in the background is important, this headphone will do just well.
Sound Quality
I like this headphone a lot! The overall signature is neutral, certainly not dark but has plenty of warmth to make the sound enjoyable. This headphone will do good if your intent is to enjoy your music and not necessarily to dissect transparency.
The bass is good although it's not as fast as other "neutral" headphones. Many people suspect that this is due to resonance on the wood cups. I won't consider this as bad as it adds more weight to the bottom end which starts the warmness of its signature.
The transition to the midrange is very smooth and this is where most people laud it it for having a tube-like sound reproduction. The voice of an artist is slightly forward, though not appearing to be in-your-face. It has some coloration in it which only makes the track (depending on the genre) more enjoyable to listen to. This coloration of course won't work for every genre and everyone's liking.
The highs are very present to my ears although a bit smoothed-out. What this means is there's plenty of treble to be heard yet it's not on the same line as the bass and midrange. It's not of good clarity either but this helps for longer listening sessions as sibilance is not present. The word 'airy' doesn't really apply to portable headphones but I would call ESW9 as one.
Soundstage and instrument separation is the typical for this type of cans (which is average to say the least) but it helps that the headphones don't sound too 'closed'. I'm assuming this is the good tradeoff for it not isolating outside noise well.
This headphone is efficient and can be played plenty loud on iPods and any music players. I do not think an amp is needed as it does not really change the sound in my experience.
The sound signature, overall, leans more on the softer side of things. Rounded notes, slow decay but with good clarity and balance overall. May not be your 'fast music' headphone though.
Conclusion
If it's not implied yet, I like these headphones! 🙂 The striking looks along with its musical sound signature can appeal to those who listen to a lot of female vocals, classical, jazz, even slow rock. It's warm tonality may be a bit troublesome for faster rock music (in my case Dream Theater) and perhaps hiphop, RNB and rap.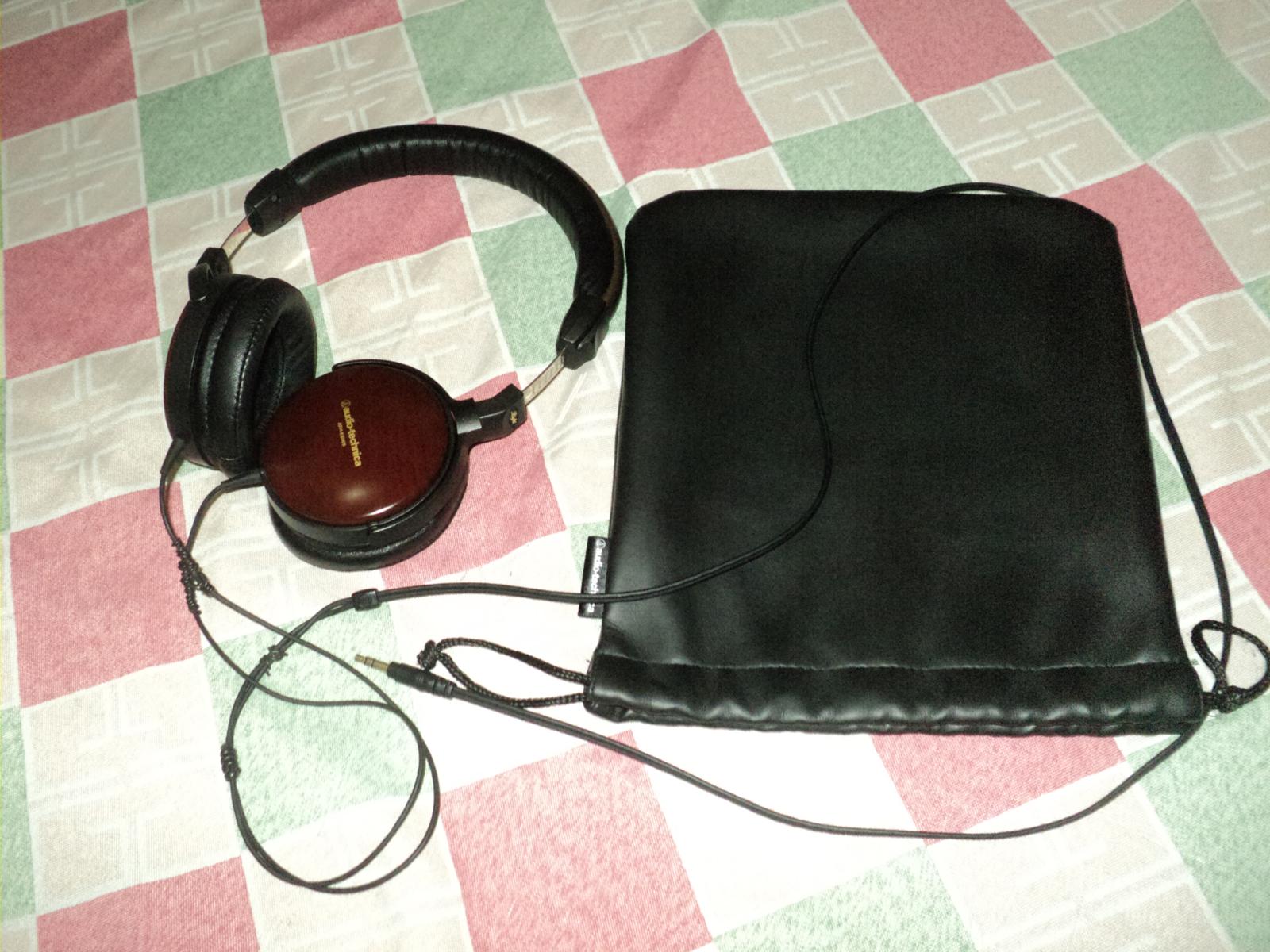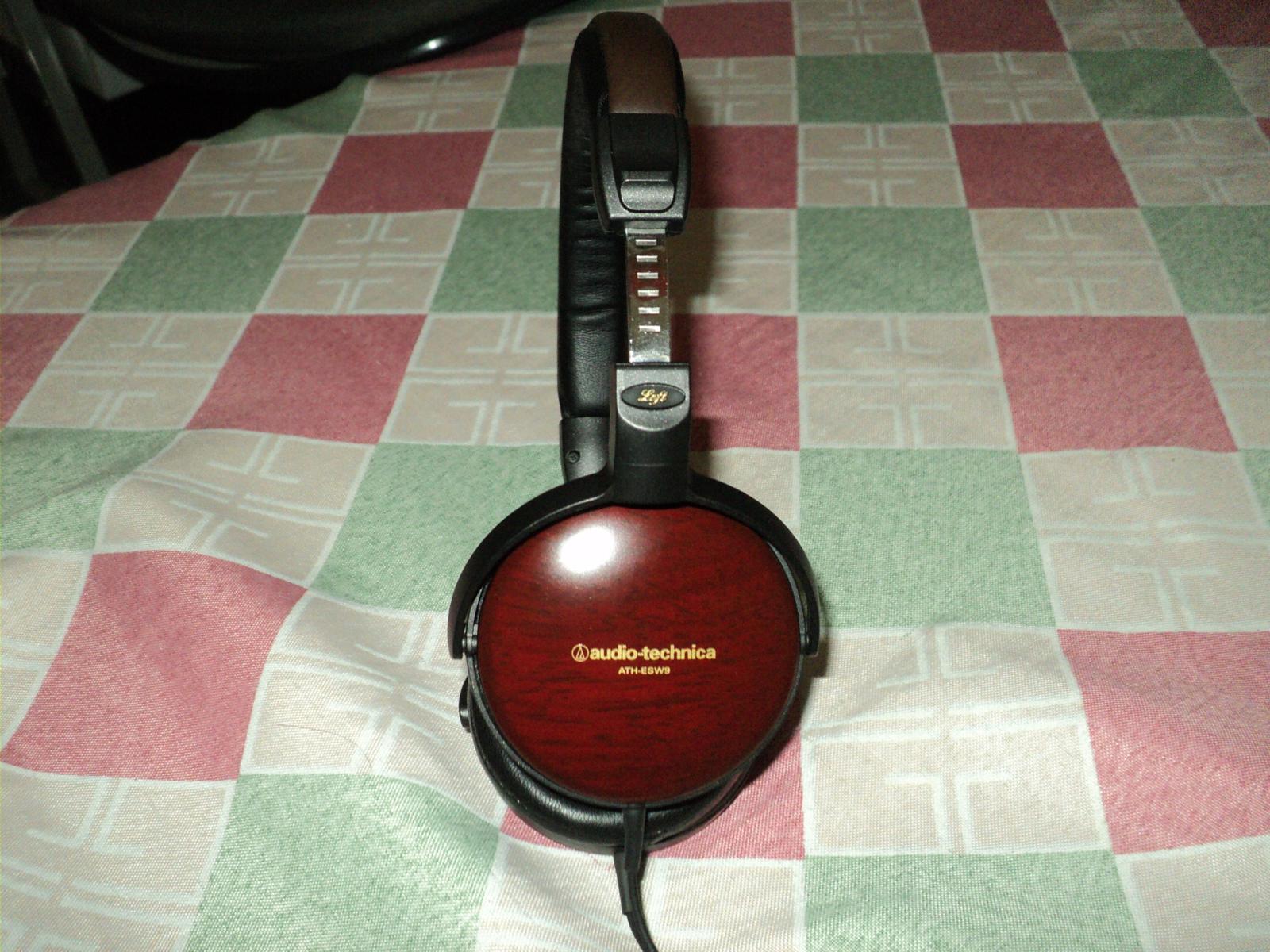 And while I seem to be raving too much about these headphones, the disadvantages can be quite extreme to some. One is price. Locally it costs around 20,000php  and above ($500+) although on Amazon it's more than half the price at $230 which is less than 10,000 pesos locally. Even with that price, the value may not be that good as there are cheaper headphones in the price range that sound better overall. Sennheiser HD-25 1-II is one. Beyerdynamic DT 1350 is another. Even the cheaper Audio-Technica ATH-M50 can be more valuable as it works for a wider genre. All of those headphones are also more rugged/durable and undoubtedly isolates you from outside noise more than the ESW9.
All in all, it's up to you. If your aim is to get the best bang for your buck then you may cross out Audio Technica ESW9 now on your list. It just won't do good if you compare it to the above headphones on a per feature basis. But if you're into something musical and you feel the look of the headphone is to your liking (perhaps style) then Audio Technica ESW9 is a strong and unique contender in this price range.
Check out Audio-Technica ATH-ESW9 now.
Comments
comments