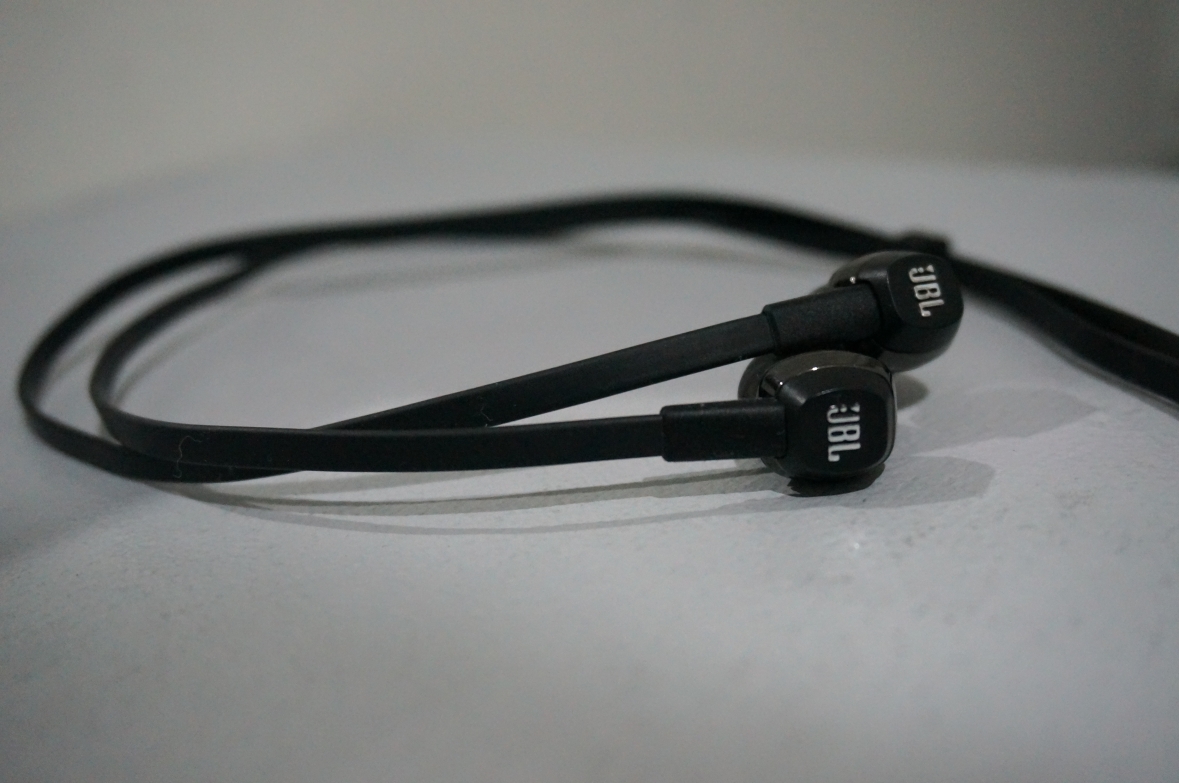 Upon getting and trying the J22 my first impression was it's more comfortable than the S-line that I've reviewed. The housing is smaller which allows it to be placed deep enough to get a good seal and good noise isolation. I also like its simpler look with the 'JBL' name embossed very neatly.
It has a flat cable and does not come with Comply tips which is understandable given the price that it has. It also appears lighter which I feel is due to its small housing or at least smaller relative to all other IEM of JBL. Because of that, the overall comfort when wearing these while walking is very good.
Sound Quality
The JBL 22 has the same character as the S100 and S200 but with lesser bass quantity. It's still not bass flat but is not as boomy as the other two earphones.
When I first listened to it, I thought I liked it a lot. As I spend more time listening to it, I started realizing that the sound is uneven. The midbass seems not as present as the lower and upper base and the entire midrange area except the lower midrange is withdrawn. It doesn't make the voices sound distant however the overall perception that I am getting isn't good. There is also some muddiness that is present when you turn up the volume.
The treble is recessed and while it's not sibilant, the overall bite of the high frequency notes tend to be missing greatly. I would categorize the treble here as slightly below the quality of what you'll get in S100 and S200.
The overall signature of J22 reminds me of one of my first earphones, the Sennheiser CX500. I probably would like the J22 if I owned during the same time but as I owned better-sounding earphones and headphones in the last couple of years, I may not be able to stand using J22 for a long period of time. That's not to say though that it is bad-sounding. It's definitely worth a look if this is within your price range.
Page 1 – Photos of JBL J22 & J33
Page 2 – JBL J22 Full Review
Page 3 – JBL J33 Full Review
Comments
comments
Powered by Facebook Comments