It's no secret by now that I prefer neutral headphones with flat frequency response than bassy ones that impart coloration to the overall signature. That doesn't mean I don't listen to bassy headphones or enjoy listening to them. Like any other guy in his mid-20's, I also have some pop, RnB, dubstep type of music in my collection and this is where bassy headphones shine. The AKG Y50 that I got is certainly bassy but how does this headphone fair as a whole? We'll find that out in this review
Overview
I reviewed quite a bit of AKG headphones in the past so I'm very familiar with the different lines and what to expect on each of them. The Y-series is their newest lineup and it certainly looks very different from their previous lines of headphones. The Y-series boasts a contemporary if not a little shouty design mixed with portability and great comfort.
The AKG Y50 is an on-ear portable headphone that's available in four flavors namely aqua blue, black, red, or yellow with a big 'AKG' logo printed on the earcups. The logo is so big that it does not completely fit the circular surface of the earcups!
This headphone retails for $129 but can be found on Amazon for the street price of $79. Locally it is sold for around 4,990 pesos and is available on authorized AKG/Harman/JBL stores nationwide.
Fortunately for me I got the black variant which is less subdued in design than the other three colors. Here are some pictures: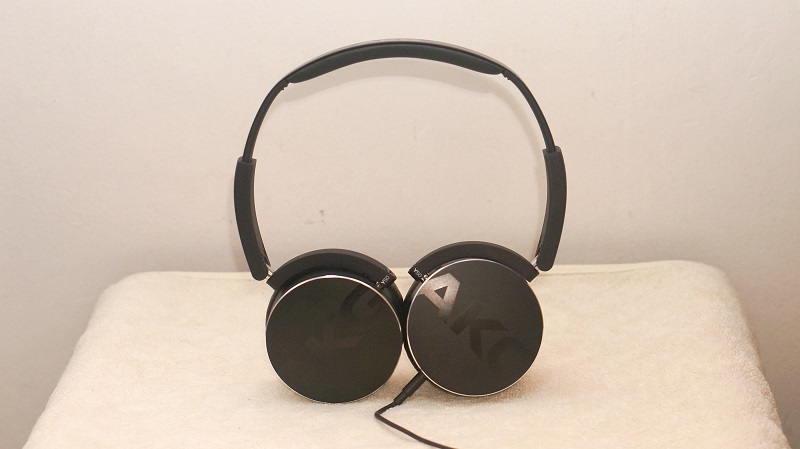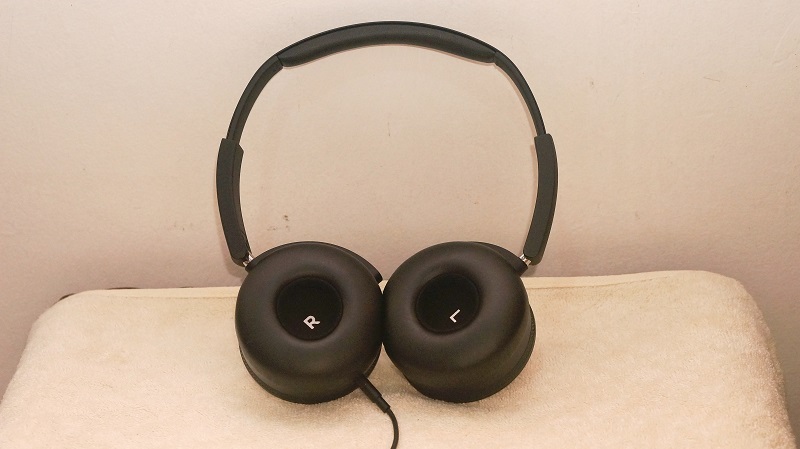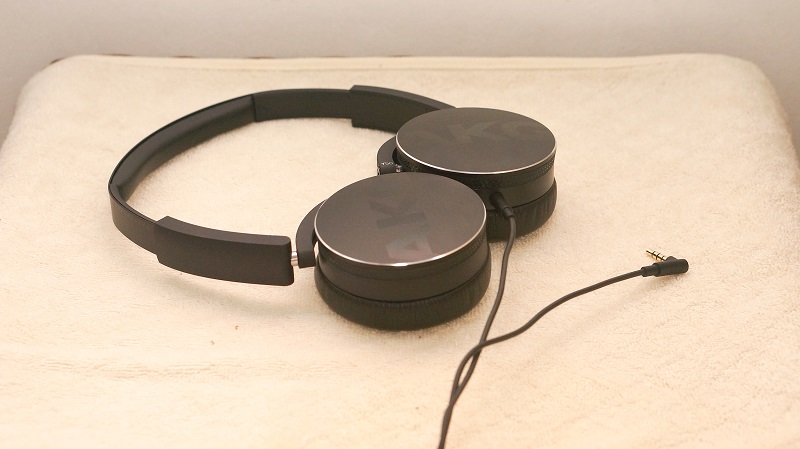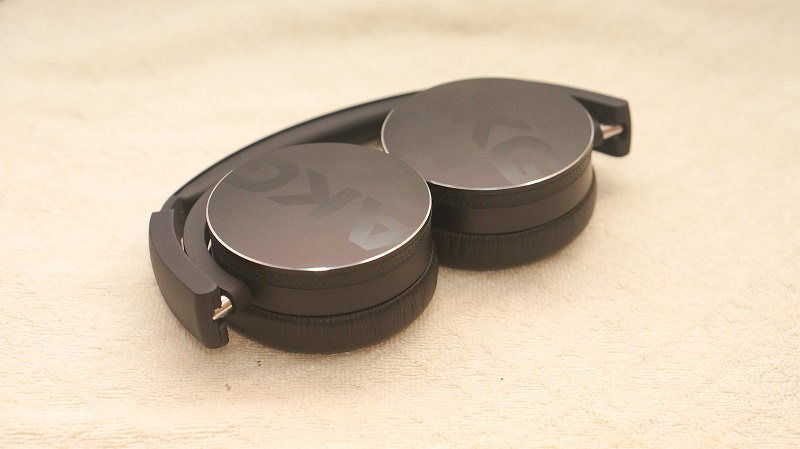 Packaging & Build Quality
Packaging is typical of all AKG headphones. Simple yet properly put together. There are plenty of twisted wires inside the box to ensure the headphone doesn't move around while being shipped to you. The transparent plastic at the center part is durable but also allows you to see clearly how the headphone looks like.
As this is a $100 headphone, the construction is mostly plastic but appears to be put-together well. No creaks, no seemingly weak joints and the adjustment mechanism and folding feature works smoothly. It's also quite light and hugs your head lightly but secure enough.
Earpads are very squishy and while it's an on-ear headphone, I did not find it annoyingly uncomfortable. Cable  is removable from right earcup (meh!) and has a universal one-button remote/microphone. Overall thickness is good and what I would call decent enough for portable purposes.
Finally it comes with a neoprene drawstring bag for storage which is always nice.
Isolation and Comfort
The top headband part is quite lean relative to the size of the earcups however there is still enough padding at the top to prevent some hotspot after hours of use. The earpads appears to be pleather but is very squishy and conforms quite well to my ears.  Clamp is average which complements the lightness of headphone really well.
It provides good passive noise isolation too! I would say it is at least around the same level as with the good old AKG K518 if not better. Sound leakage is minimal to none but just like most headphones, it is audible if you're playing music while not wearing it.
Apart from the very bold design (which is subjective), I find everything in the AKG Y50 to be very good. How about the sound? Let's flip the page together and find out!
Page 1 – Packaging & Build Quality
Page 2 – Sound Quality & Conclusion
Comments
comments