Audiophiles have generally been a fan of Etymotic IEMs though it can be argued that their line has gone a little stale in the last 10 years or so and that many IEMs or earphones have surpassed them in one way or another. Released in 2017, the ER4SR and ER4XR have been the much-needed update to the ER4 line that was first released in 1991. We have the ER4SR and have spent weeks putting it through its phases to see if this is still a competitive earphone by today's standards. Let's check it out!
Overview
The Etymotic ER4SR, just like the ER4XR, retails for $299 these days which is $50 less than its release price. The main difference between the two is the XR, which stands for Extended Response, has more bass extension and quantity, and a generally warmer sounding earphone relative to the ER4SR.
I am personally a big fan of Etymotic IEMs having owned the HF5, the ER6, and the ER4PT. Their strong suit has always been neutrality with a tuning they claim as 'reference response accuracy'. Having said that, this type of tuning is not for everyone.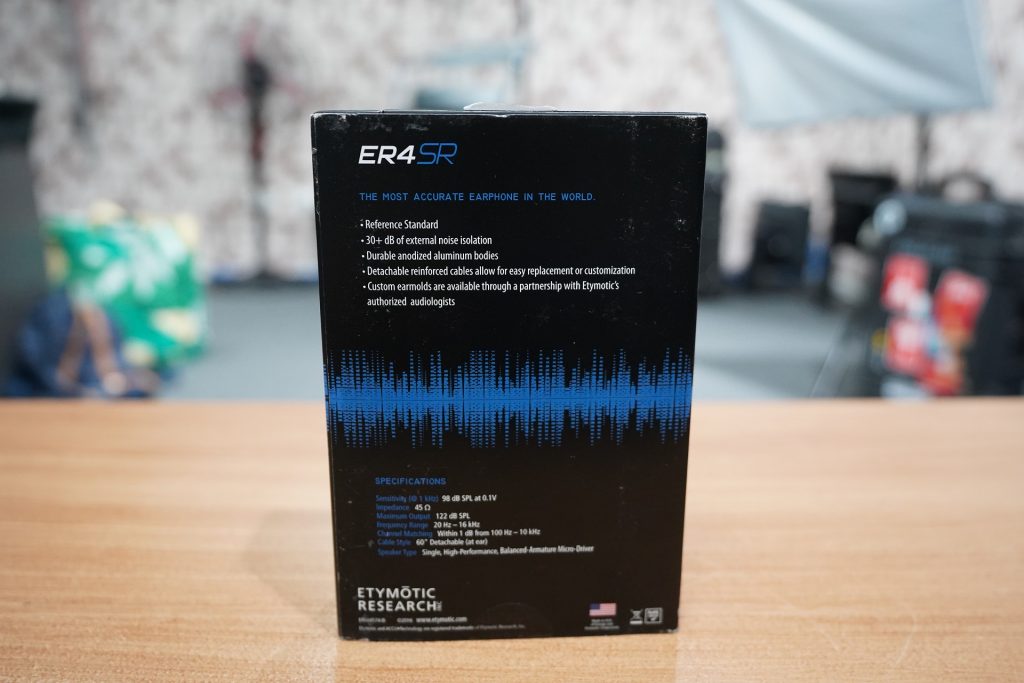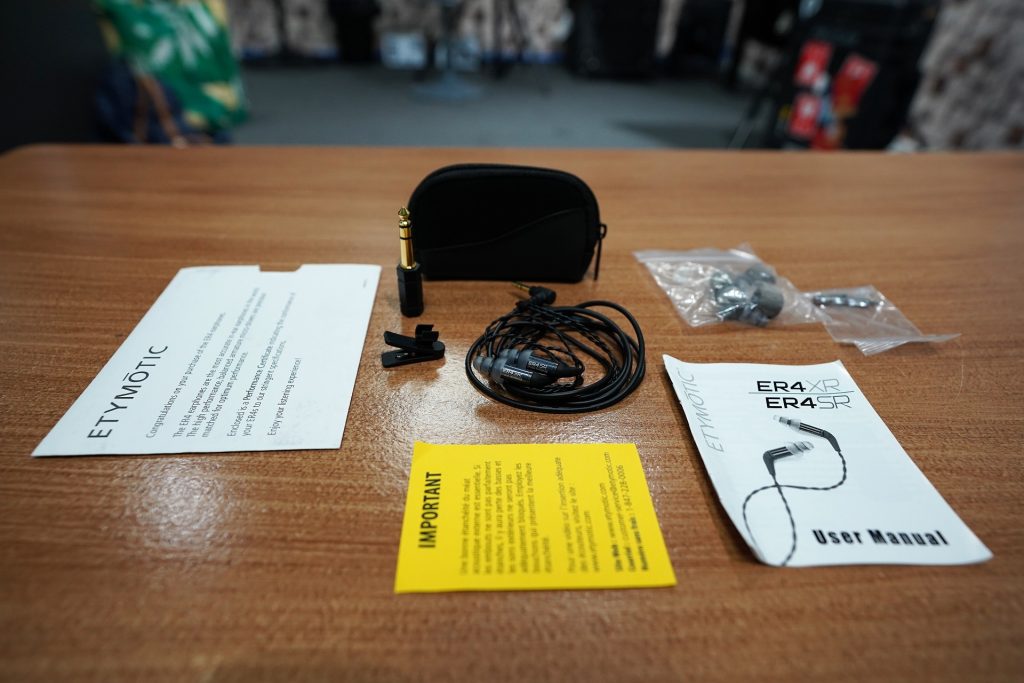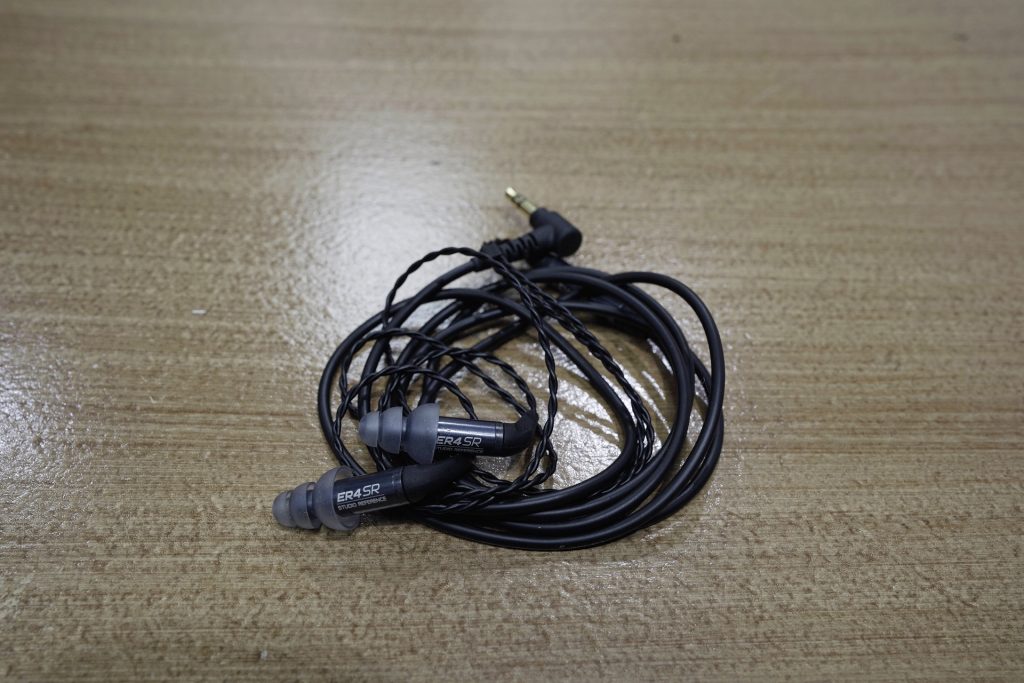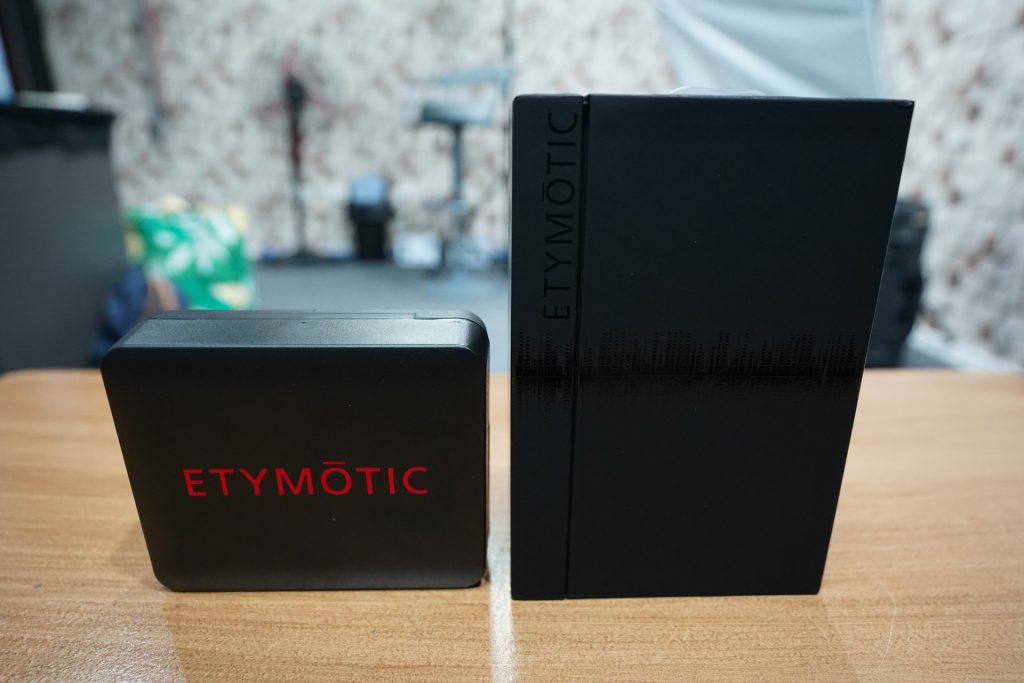 Packaging & Build Quality
The packaging of the ER4SR is closer to being a consumer-oriented product than a hearing aid tool which was the case on their older ER4 earphones. In a typical Etymotic fashion, there's a lot of accessories that come with this earphone namely the ff:
Detachable, 5 ft. cord with 3.5mm gold plated stereo plug
¼" stereo phone adaptor
An assortment of ear tips
Filter removal tool and replacement filters
Shirt clip
Zippered storage case
Performance certificate
The housing of the ER4SR is made from aluminum and is now detachable via MMCX connectors unlike the old one. I find the cable to less tangly as well compared to the old one but other than those, there really isn't much difference between this and the older ER4 models.
It's a well-built earphone as expected and the detachable cables add up to the convenience.
Isolation & Comfort
The Etymotic ER4 is known for quite possibly having the best broadband passive noise isolation (35-42 dB) largely due to the super-deep insertion that it requires. This is a nice earphone for travel but be mindful about not completely losing your situational awareness.
Its biggest strength contributes to its biggest weakness, which is comfort. Jamming any object deep into your ear is not the most natural feeling ever and takes some getting used to, so comfort isn't the best with this. If you can get past that though, you shouldn't have any other problems since the earphone is light like most others.
Thankfully, there is another option if you can't really get comfortable with the tips and that is having custom molds created for your ears. Etymotic details more about that on this page.
Page 2: Sound Quality & Conclusion
Comments
comments