Back in the day, overly bassy headphones are considered to be a travesty to the hobby. Of course, there are some who like it but as a whole, this type of headphone gets easily snubbed and remarked "not for me" by purists. Fast forward to now, things have changed quite a bit and headphones like Meze 99 Classics are no longer just considered for mainstream consumers. We've spent a couple of weeks listening to this headphone and have a pretty good idea why.
Meze Audio gracefully sent us the 99 Classics for review so a big shout out to them on this one. Fun fact, they also sent their old 11 Classics earphones in 2013, back when no one was reading this site yet which says a lot about their company.
Overview
The Meze 99 Classics is a full-size sealed dynamic driver headphone that retails for $309. There is a limited edition maple silver that is slightly more expensive at $329, but personally, I think the walnut wooden version more. It's an exquisite looking headphone and I don't think my photos below do it enough justice.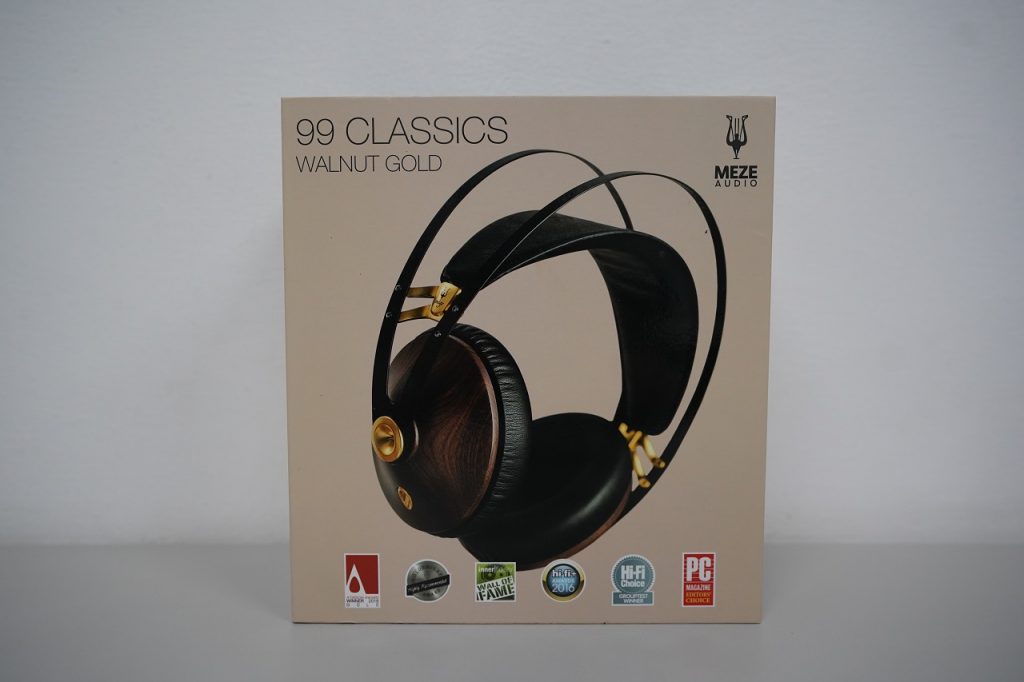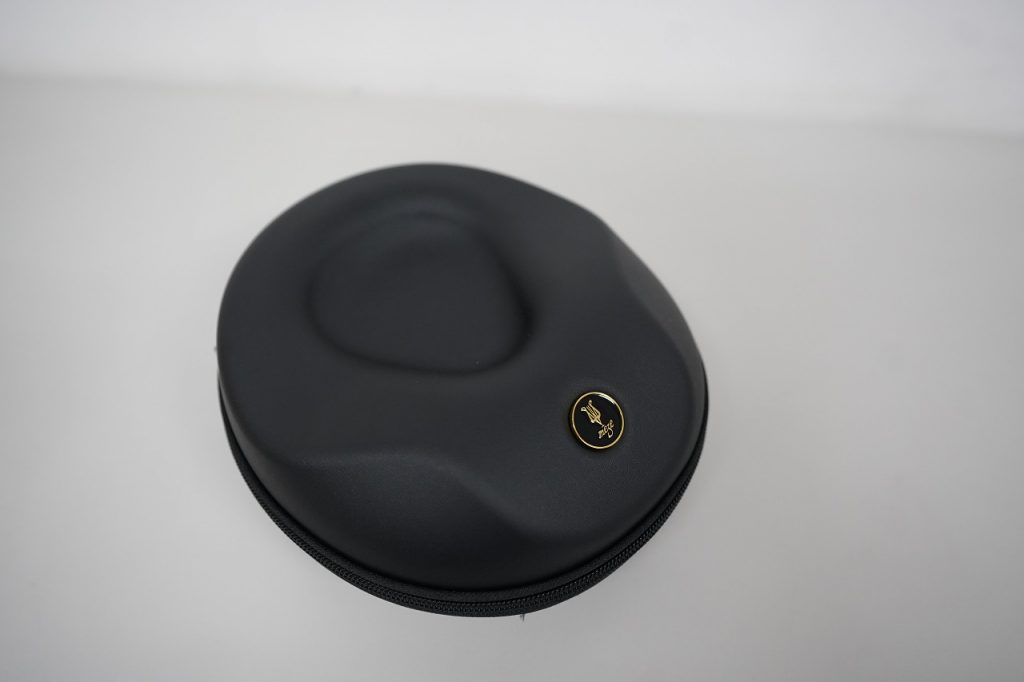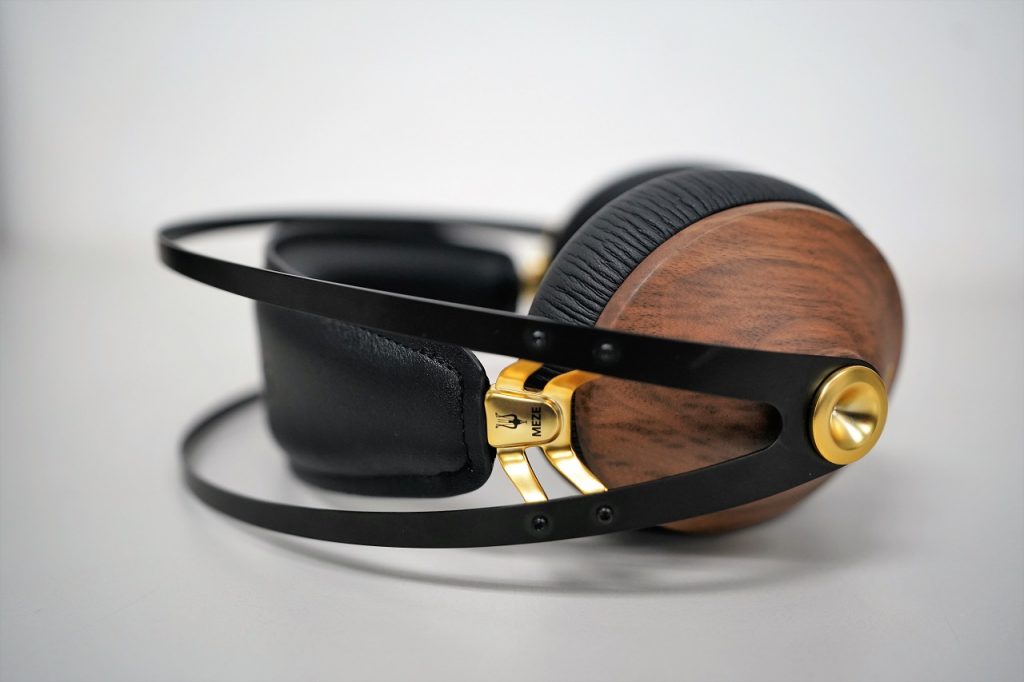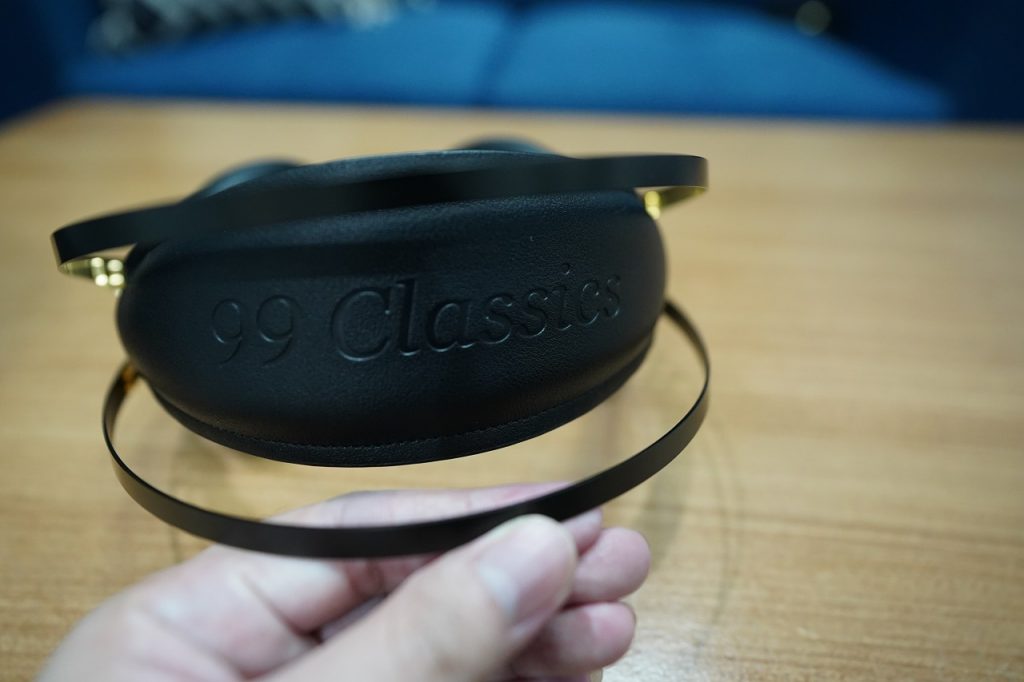 Build Quality
The overall packaging and accessorization of this headphone match its vibe. The cardboard box is pretty standard yet has subtle elegance with how things are laid out and presented. The hard-sided carry case is exotic looking and the Kevlar coated cables have a nice gold trim that matches the gold accents in the headphone itself, and finally, there's an airline adapter should you wish to take this with you on your flights.
The 99 Classics is a gorgeous headphone with some strong design elements to it. Normally I love headphones that look good and classy in an understated way but I can't help thinking this headphone is sexy and exotic with how it's built. This look isn't everyone's cup of tea so I understand if some people don't dig it as much as I do.
The entirety of the construction is made of premium materials from the thick CNC-carved walnut wood cups to the manganese spring steel headband and cast zinc alloy hardware accents, down to the cables and the travel case. If there is one to nitpick, it's the synthetic leather earpads that I feel is slightly on the thin side. But as a whole, there's no plastic to see here so move along.
What's nice is despite all of these good materials, the 99 Classics is fairly lightweight at less than 300 grams which do help with its overall comfort which we'll discuss next.
Isolation & Comfort
You probably guessed it right! Yes, this is a comfortable headphone. No hotspot from the suspension strap, the weight which isn't much is evenly distributed and the overall fit, while not snug, is quite nice as the clamp is on the average side of things.
There's no specific left and right orientation also, which means it's determined by how the mono plug connectors are plugged in.
Passive noise isolation is just about right for home use but not enough if you're planning to take these out for commute. But why would you? 😉
Page 2: Sound Quality & Conclusion
Comments
comments