If you're like me and think that JBL only makes speakers then you're in for a surprise. Because they recently have started making headphones again and this time , the headphones are catered more to the general consumers. Let's start  with their entry level can, the JBL J55.
Overview
JBL is more known for making high-end entertainment system which includes speakers, amplifiers, and professional audio equipments. They made some headphones before but I'm not sure they're that well known.
JBL J55 is one of the two headphones on their 'J' line, the other one is the higher-end J88. This headphone retails for 4,290 pesos and can be bought on most AKG/JBL/Harman local stores available. It's an on-ear model that is a bit on the bigger side of things. Anyway, here are the pictures: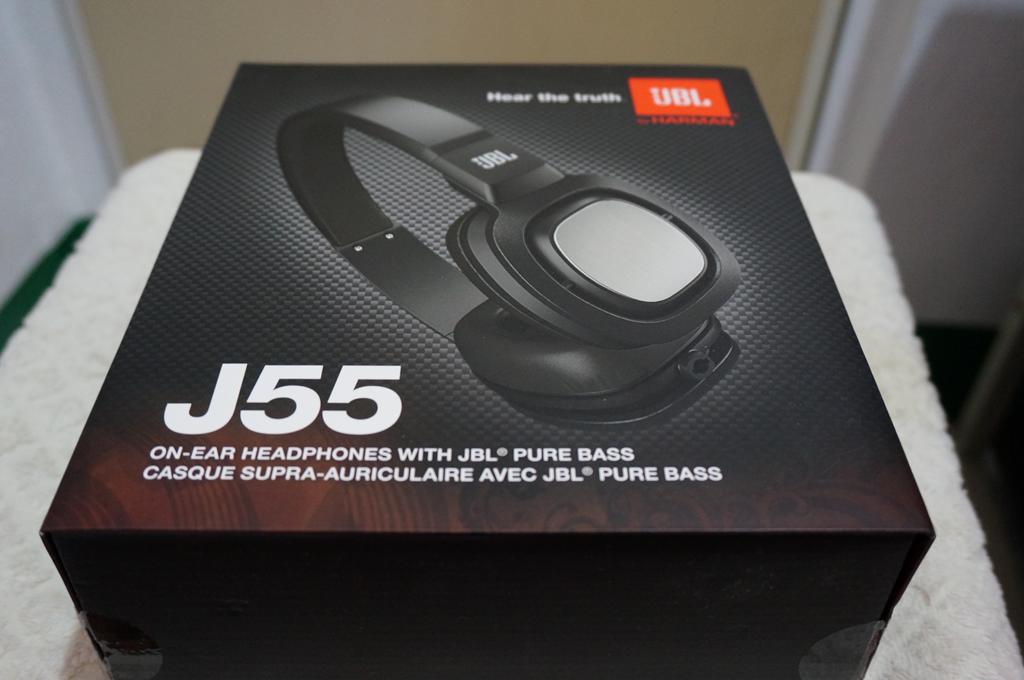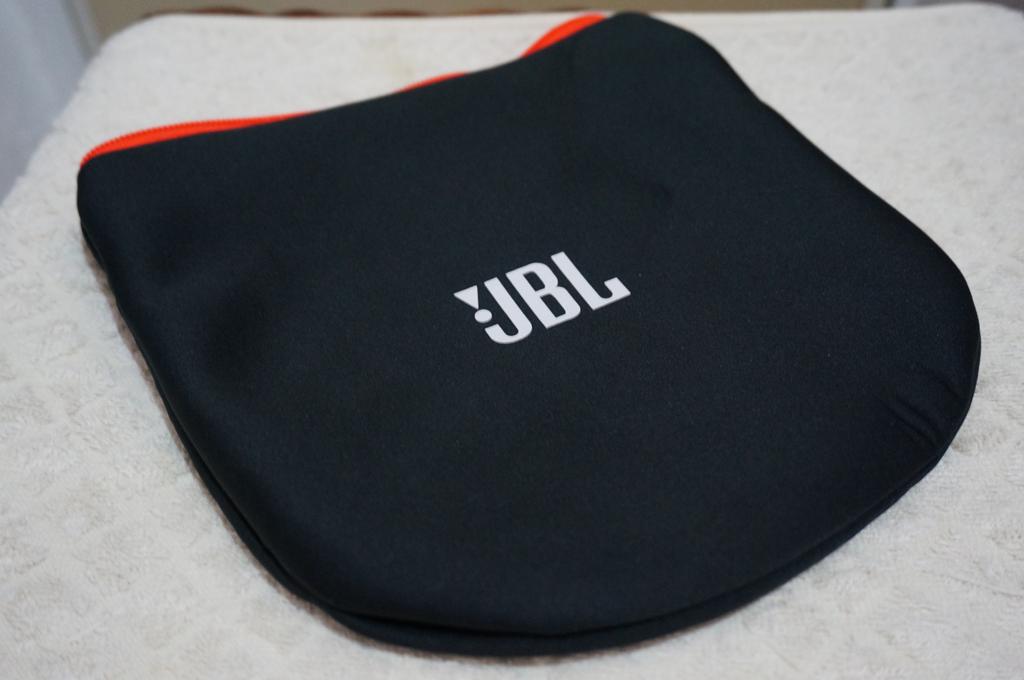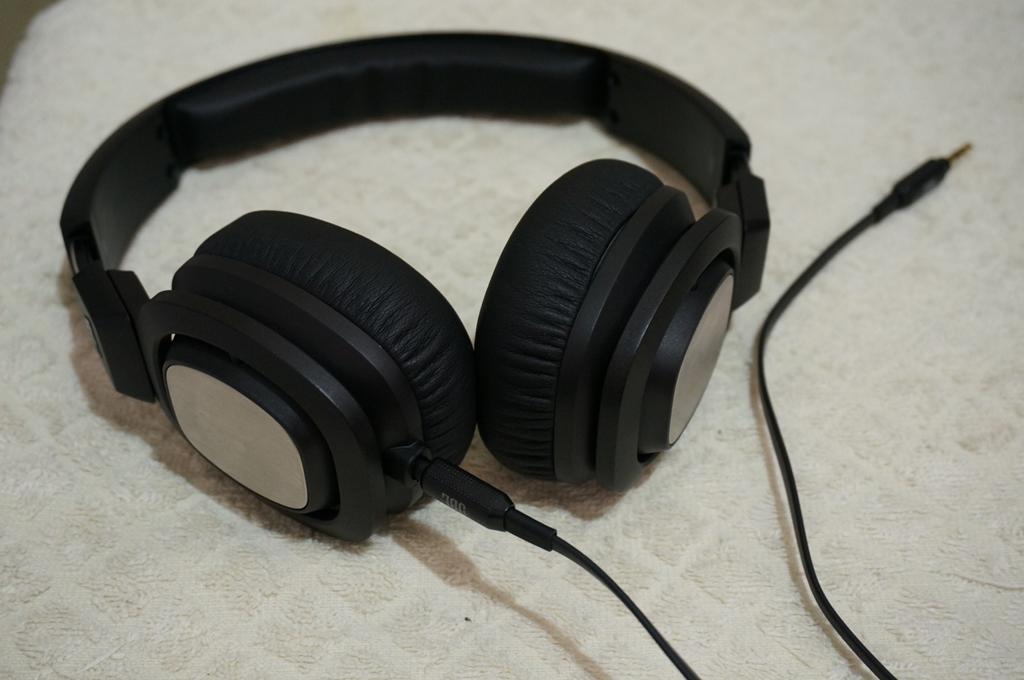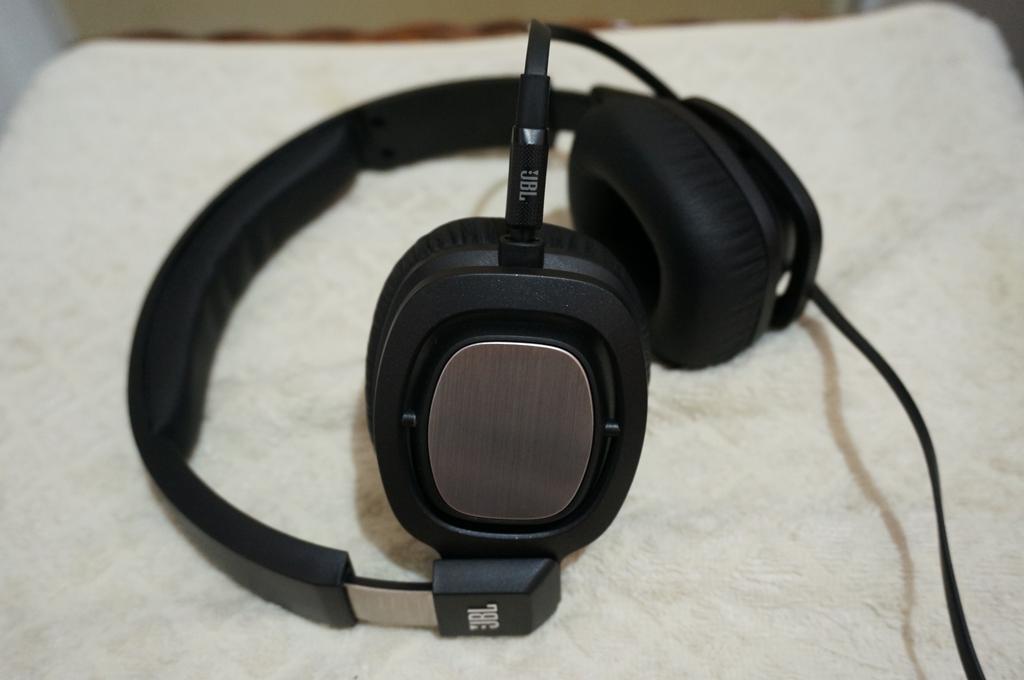 Build Quality
Before we talk about its build quality, I wanted to mention that the packaging of this headphone is very good. It's different from most AKG headphones and it's refreshing to see a packaging that is as alive and attractive to eyes as JBL's. Kudos to them for that!
The overall build is well-made. Construction is mostly plastic with the exception of the middle part of the earcups and some portions of the headband adjustment. Nonetheless, it's well executed and I find the product to be rugged enough to throw it inside a backpack and not worry too much.
The earpads are made of soft pleather and it's very plush. It's quite thick but because it's soft, there's really not much of a problem. Cable is flat which means they're less likely to tangle compared to standard cables and it's terminated by a straight 3.5 mm jack. It's detachable on the left earpiece however, it has a 2.5 mm twist-lock cable which I don't like very much since you can't easily replace it using aftermarket cables. Still, the locking mechanism adds more security to the already secure cord.
The headphone also has a pivoting mechanism for DJ's and both earcups can rotate 180 degrees which is nice. The overall finish and style is really nice and the only really minor gripe that I have for it is that it makes crackling noise when the headphone is moved around. This is common for most headphones though which is why it really doesn't matter that much.
Isolation & Comfort
I find that its thick earpads help isolate outside noise well and this headphone would work well for commuting purposes.  It doesn't leak sound which is always good especially when you have noise-sensitive colleagues or relatives.
While the pads are soft and the headphones are lightweight, I personally find the comfort just slightly above average. When I put it on my head, it always takes a bit of time before I could feel it's properly sealed on my right ear. Almost everytime I get the feeling that the earpads on the right side of my ear is not breathable enough for me to feel comfortable. It could be many things like my ears, my subjective impression, etc. but I'm just mentioning them anyway. My friends have tried it and have not found the same issue on their ears.
Sound Quality
And now on to the most important part, the sound quality. The JBL J55 headphone is marketed towards bassheads as the headphone makes use of the term 'pure bass' in their description for this. The description fits the headphone very well. It has a thumping bass that extends almost infinitely and it goes fairly prominent up to the lower midrange. The overall tonality is definitely towards the dark side and that could be a fatal flaw for some especially for those looking for a more balanced headphone.
The bass is a bit loose and can be a bit overwhelming since the rest of the spectrum is lower in quantity than it. Those who are looking for gobbling bass quantity would be satisfied with this headphone. Quality isn't bad either. It's punchy and engaging if you're listening to music that requires the extra oomph. However for fast music like rock or even some jazz, it becomes a bit slow-sounding due to the bass quantity congesting or muffling the overall presentation.
The lower midrange as I said is good. This adds warmth to the presentation however it drops from there going up to the treble region. The highs are recessed in a not so slight way which makes listening sessions not fatiguing, albeit not resolving considering the details lost on this area. Again, this is a dark-sounding headphone and compared to another basshead can named AKG K518LE, the J55 sounds considerably darker having a more thumping bass.
Since this is a sealed headphone, there's not much to talk about separation, layering and soundstage. The overall presentation reminds me of the Sennheiser PX210 BT when it's in bluetooth mode. Its also designed for portable use so no amplifier is needed as music players can drive it just fine.
Conclusion
Do I recommend it? Yes if you are a certified basshead and you're listening to music that requires 'pure bass'. If you're not, then you may need to consider other options that are better than the J55. The K518Le and K619 from AKG are competent headphones if you're looking for the same amount of bass (maybe better quality) but don't want to sacrifice overall balance. Both of those headphones are better sounding but there's no doubt this JBL headphone slays them in the style and build department.
Again, JBL J55 is not a bad headphone however there are lots of competitive headphones within the same price range, even lower, that can match or surpass J55's capabilities as a basshead headphone. From here, I can only see JBL improving and eventually have their next set of headphones better than what they currently have now. Nonetheless, this is a promising headphone overall.
We would like to thank JBL Philippines for the loan of this headphone.
Comments
comments