This headphone first got my attention when I was looking for a handy portable headphone that I can use alternately with my IEMs. My requirements aren't really stiff. As long as it sounds decent, comfortable and seals some noise then I felt like it would be fine. And that's when I stumbled to the Sennheiser PX 210 BT.
Overview and Description
Sennheiser PX 210 BT is a smallish supaaural headphone that can be used either as a bluetooth headphone or a normal wired one. It looks very much like the other headphones in Sennheiser's newer PX and MM series. It's already a discontinued headphone although you can still see plenty of them from online stores such as Amazon for about 140-150 dollars which is around 6,000-6,500 pesos locally.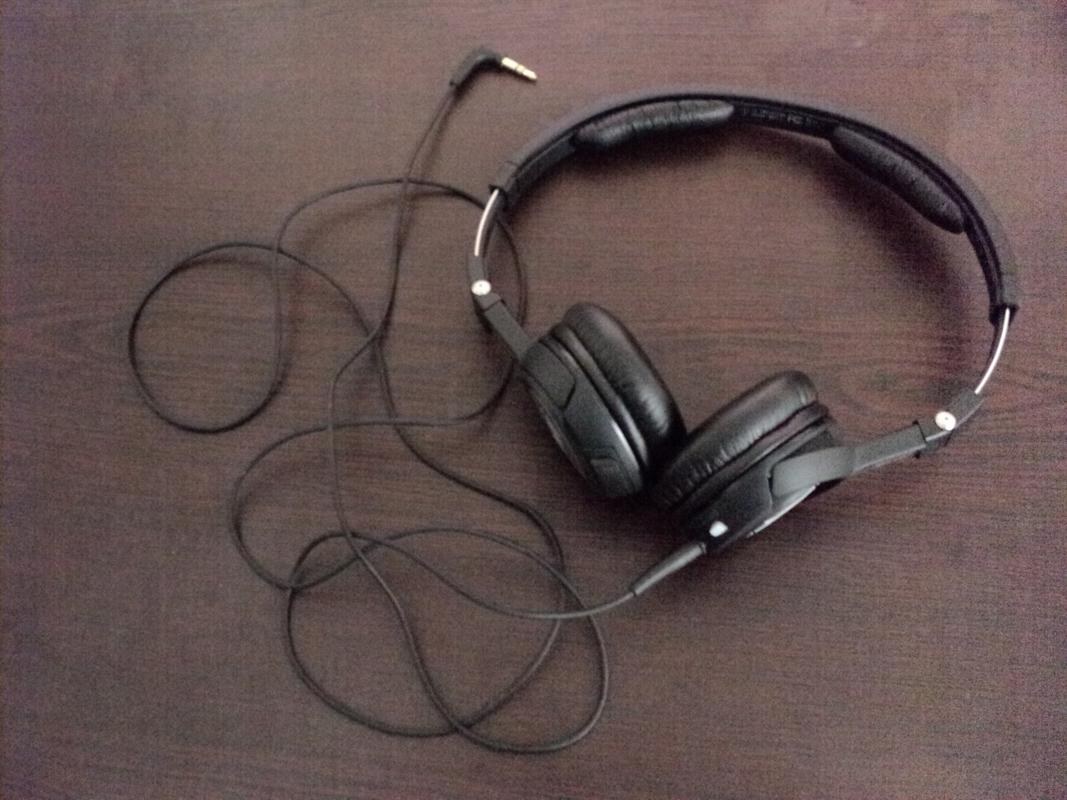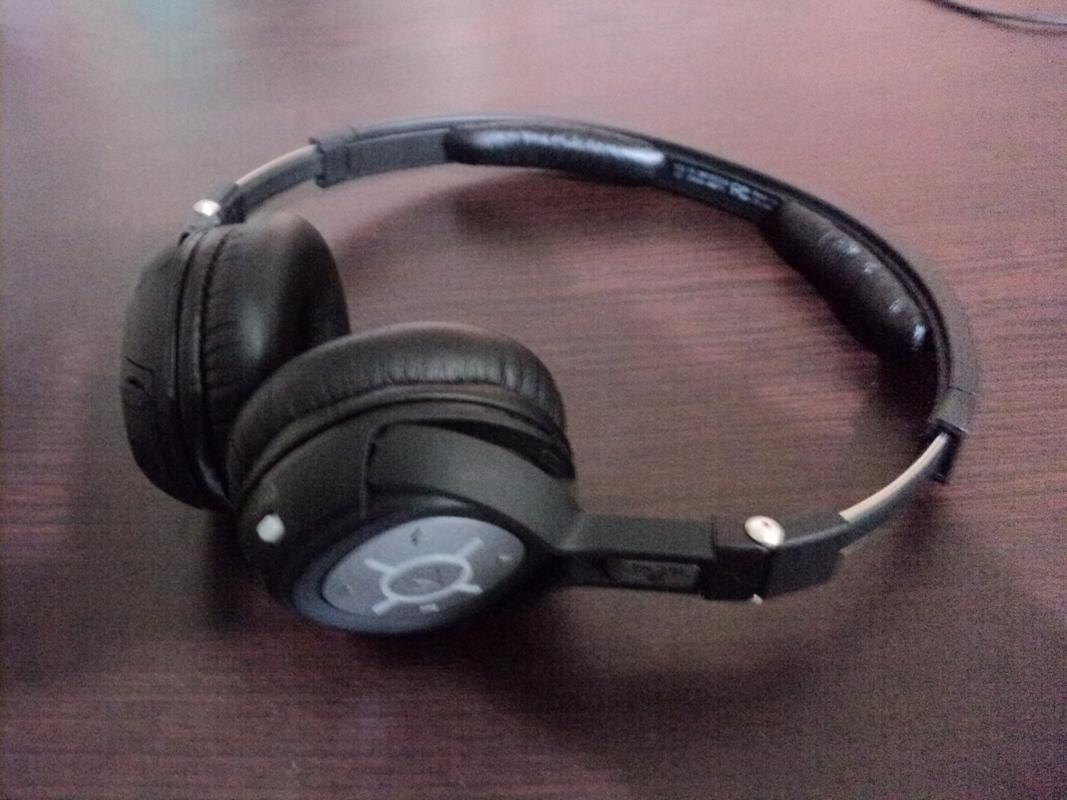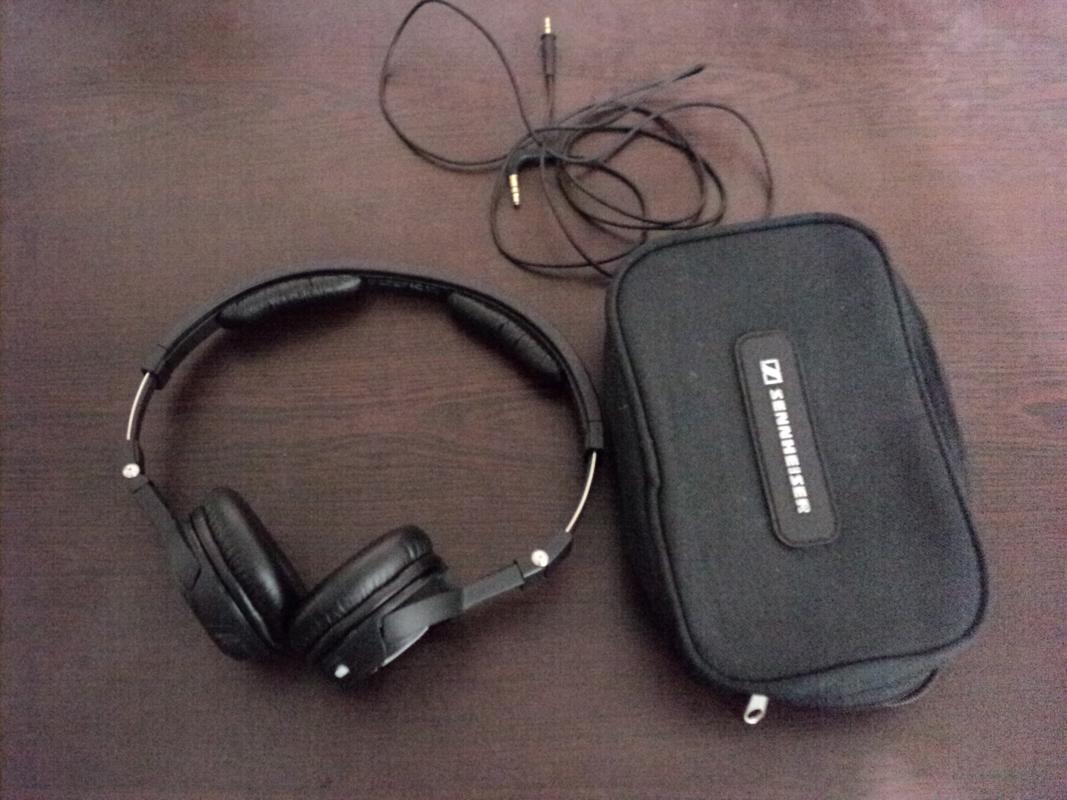 Styling, Build Quality
I like how the headphone looks actually. Some may find it dull but I think it looks simple yet classy. Its available in just one color I believe which is black with gray color in the cups.  As mentioned its an on-ear supraaural headphone which means it can be a bit uncomfortable especially for those who are not used to having the cups resting on their ears instead of going around. I personally find it comfortable as the pads are really really soft and seals fairly well.
Build quality is good. It has some metal parts in the middle part of the headband and it overall appears to be sturdy. It has a good folding mechanism which makes it fit into the included Sennheiser bag w/no problems at all. The cable as expected is thin but has an L-shape termination which makes it more durable than normal straight ones. Overall although its obviously not indestructible, I find the build quality to be better than average.
Isolation
I thought that these headphones isolate well for a headphone of this type. Once the headphone is positioned firmly on your head you will get some decent isolation that will allow you to block low frequency sounds like your air-condition, someone talking to someone etc. Though still not enough (for most) when commuting. I also find the clamping force to be a bit moderate initially which is perhaps why it seals good, but once you've spent time with it you'll get used to it and you'll feel that its light on your head.
Sound Quality
The sound quality is leaning towards the 'darker side'. They're not bloated or too loose in the bass area, but they're definitely punchy yet a bit slow. You will not hear the rumble of the mainstream bass-bloated headphones but what you'll get is a slightly accentuated and punchy one. It doesn't go as deep as ATH-M50 and the quality relative to that headphone is slightly less.
Midrange is a tad forward which is my preference anyway but there are some very minor coloration due to some 'punchiness' from the upper bass. Upper midrange has some hard edge in it and I do personally find it fatiguing at times (depends on the music of course).  Nevertheless, the overall midrange is good, competent I would say for the price range.
Treble is average but not as good as the two. It doesn't have the detail that most treble lovers love but its also very very laid back in that regard.  Lack of clarity in treble is also due to the limitations in the frequency response that these headphones cover.
The overall balance and dynamics of this headphones are good. Headfonia even finds it to have better tonal balance than the HD-25 w/c is saying something. Soundstage is relatively small which is the case for most headphones of this type.
Some side comments
Just in case you're forgetting it, Sennheiser PX 210 BT is a bluetooth headphone (BT duh!). The sleek thing about it is that it can be used passively which means you can plug in the cables (w/c comes with it) if the battery dies. There are some minor differences in sound quality when using the headphone in bluetooth and wired. Obviously, the overall clarity is better with wired, wireless just can't beat that, but its also the fact that the volume levels are much louder when its in BT mode.
PX 210 BT is a 100-ohm headphone when used passively and while it can be played loud enough, I'm pretty sure it wouldn't satisfy those who listen to higher volume levels. I find myself needing my Fiio e11 when using this with my Nano to achieve desirable volume levels especially when traveling.  When using it without the cables, it is louder than when wired mainly because it uses the battery inside for additional power and amplification. So the bass is more boomy and midrange even louder. Overall volume is much better when used wireless.
Conclusion
Overall I like these headphones. 🙂 That's why i reviewed them in the first place. I find myself using these the most when traveling next to my in-ear monitors (Sennheiser CX's and a Meelec M6).
I generally do not like dark sounding headphones but this one suits my taste just fine. If you're looking for a fun, yet dark sounding headphone that has a forward midrange and a decent treble, then I do highly highly recommend these cans. Of course this is not one of those neutral and resolving audiophile headphones but for its intended purpose, it does the job well.
And again its a Bluetooth headphone so you'll get those occasional stares from people who don't see wireless headphones very often but more importantly its much more convenient and comfortable to use than wired cans.
Check out the Sennheiser PX210 BT now.
Comments
comments