The Bose QC35 has for the longest time been the gold standard for noise-canceling wireless headphones. It had something to do with Bose really knowing what they're doing as they were the pioneer of this type of technology. That was until other manufacturers started catching up to level the playing field in the last couple of years or so. Not even the refreshed mark 2 version of the QC35 could prevent the inevitable.
After 5 years, Bose has finally announced the Quiet Comfort 45 more conveniently known as QC45. Still positioned slightly below their top model Noise-Cancelling 700, the QC45 improves on some of its features while also slightly updating the overall look of its older brother.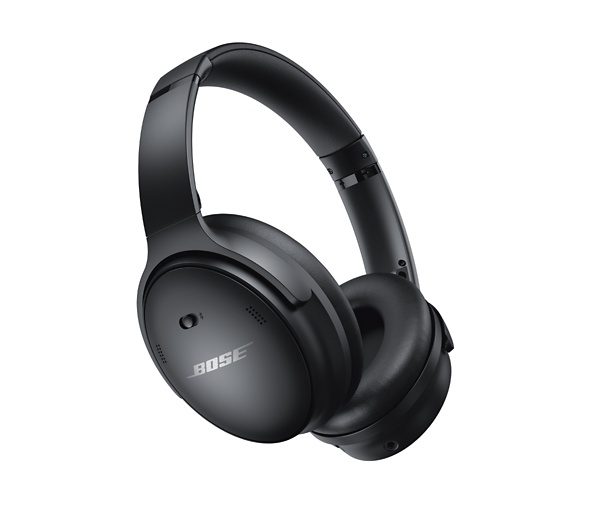 It costs $329 (16,500php in direct currency conversion) and is available on preorder with shipment starting on September 23. No announcement on Philippine availability yet but I'm assuming Eleksis, which is the local distributor for Bose products, will make it available here soon.
Here are some excerpts about the QC45 from their website:
More music. And awareness.

Aware Mode brings the outside world in with microphones that pick up the sounds around you and play them naturally through the headphones. It's your music and your environment at the same time. So it sounds — and feels — like you aren't wearing headphones at all.

Clearer conversations. Indoors and out.

With the addition of a fourth external microphone, the improved voice pickup of QC45 headphones exceeds the competition. These headphones isolate and focus on your voice, while a noise-rejecting algorithm filters out environmental sounds for clearer conversations. It all happens in real-time, giving you the confidence that your voice sounds crisp, even in windy, noisy conditions.

Listen longer

QuietComfort® 45 headphones give you more play time than their predecessor, with 24 hours* on a single charge. Enough to keep the quiet and your music going throughout even the longest red-eye flight. And they charge via USB-C® in up to 2.5 hours. A quick, 15-minute charge gives you up to 3 hours of play time. Or plug in the included audio cable to listen for even longer in wired mode.
I've reviewed both the QC35ii and the Bose 700 and have actually preferred the older model sound-wise. It remains to be seen if Bose has tweaked the sound signature as well as its noise-canceling capabilities. That being said it's important for Bose to regain more market share in the noise-canceling headphone space since competition is getting stronger with quality products from Sony, Sennheiser, even Apple.
What are your thoughts on this product? We're not much into these types of headphones but we're hoping to review the QC45 soon anyway and compare it with both the QC35ii and the NCH 700.

Comments
comments