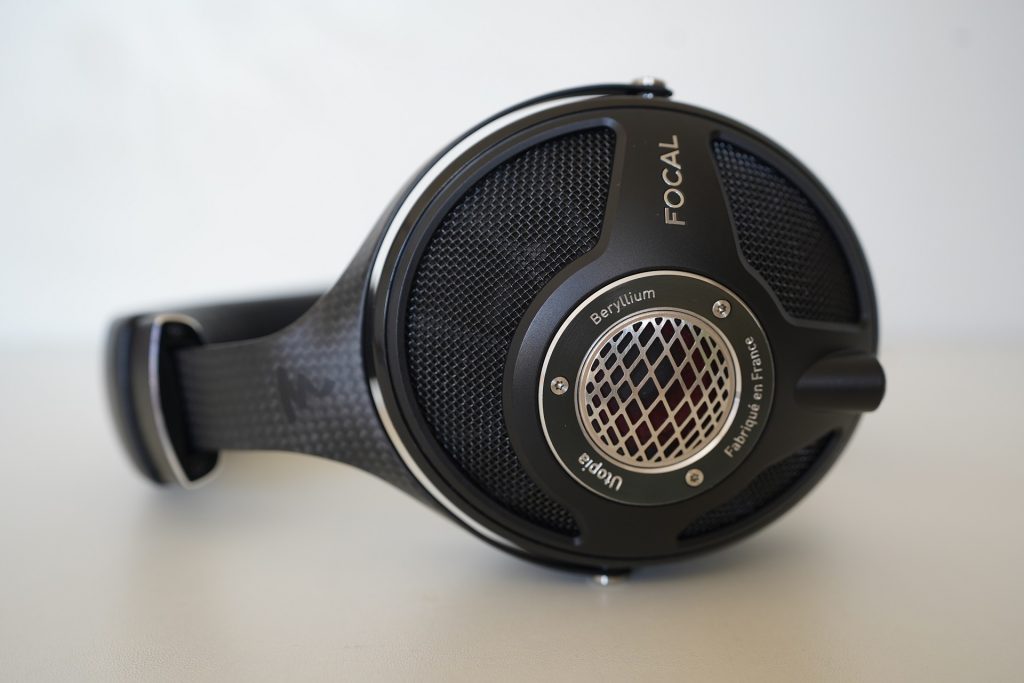 Sound Quality
In my impressions article, I did note that the Utopia is very similar to Clear (Clear review here) with its tonal balance with the former having slightly more treble energy and less of the mid-bass accentuation. To some, that goes into the advantage of the Clear and I understand why but that's just a small part of the story.
As an aside, there will be a separate comparison video or article between the Utopia and the Clear so stay tuned for that.
Tonal balance
If I'm gonna describe the overall sound character of the Utopia, I'd say it is neutral-warm & bright. Kinda unusual because you really do not hear warm and bright go together but let me go through each of the frequencies as well as the other subjective aspects so I can explain better.
The bass extension of the Utopia is just ok, especially for a flagship. It is drooping in the low bass which means you are not going to hear the rumbles as easily as other headphones that are elevated or flat on that area. The thing though is not every music has that ultra-low bass rumble so it really works just fine in most cases. But otherwise, you can EQ it and add a low-shelf filter to bring this up a little bit.
One fascinating thing with Focal headphones is they're quite dynamic and punchy, and that one is noticed easily in the bass frequencies. The punching power here is exceptional, even more so than the Clear which seems softer in comparison. Though do take note the Clear still bests probably 90% of headphones out there in terms of bass dynamics.
This one scales also with better amplification. The Headamp GSX Mini brought up the bass compared to the THX amplifier making it more engaging and better at lower volumes.
Moving on to the midrange, this is where the Utopia is magical in my opinion. The transition from bass to mids is smooth and it's fairly linear until the slight upper mids elevation. People's preference for upper mids really varies from what I can tell but those who like Audeze or Hifiman's house sound may find the Utopia's upper mids to be too much.
The smoothness and liquidity of the midrange frequencies are what make the sound special. Male and female vocals have that endearing quality to them, so as the piano tones and guitar strums. It really is hard to explain and switching back to the Clear gets me that normal texturing making the Clear almost boring-sounding in the mids despite being a tad warmer.
The treble frequency, just like some parts of the upper mids, is slightly forward and aggressive. What makes it special though is the clarity while still having a smooth presentation so no fatigue here whatsoever. Cymbal hits don't sound harsh, no weird imbalance of harmonics and overtones, no crazy haziness from excess air, none of that stuff. Still, I can see why some may find it too bright for their preference especially those who prefer more relaxed high frequencies in their music.
Soundstage, Imaging & Detail Retrieval
The soundstage of the Utopia is decent but it's not tall or wide. It's a "headphone stage" so those expecting something like the HD800s or Arya would be disappointed here. One advantage of a medium-sized stage is the imaging is easier to make right. The Utopia is precise with how it images music elements with its stage. You don't get the panning issues where it goes from very deep left to all of a sudden, center position. I should also mention it scales once again with good gear. The stage from the Magni 3+ for example is so darn flat and there's a noticeable difference when I went to the THX 887, and eventually the GSX Mini.
As for speed and detail retrieval, the Utopia is hands down the best that I've tried. Now keep in mind I don't have easy access to other high-end headphones so take that with a grain of salt. But the Utopia is definitely on a whole 'nother level compared to Clear when it comes to picking up low-level information in your music. The presentation is also fast and snappy that it made me go back to listening to some old progressive music favorites to see if I missed something out.
Can't really talk much about timbre as I'm admittedly not a timbre guy or one who places that much importance on it. I would say though that the 'metallicness' of Utopia to me has something to do with its driver material and the frequency response contour. Honestly, it's trivial for me as the pros of the performance of this headphone far outweigh any minor quirk I may have with the timbre character.
Efficiency & Scalability
In terms of overall efficiency, the Utopia is not hard to drive at all since it's fairly efficient at 80 ohms. Yes, you can make it sound loud enough with just about any amplifiers but it does scale well and it's a flagship, so it deserves that respect of being paired with good source components.
I did find it ok with the THX 887, but the GSX Mini (and Ragnarok 1 to a lesser extent) opened my eyes in terms of the headphone's overall potential. Ultimately, it depends on where you're coming from so I say, save up for a good amp & DAC as well if you decide to save up for this headphone.
I, unfortunately, didn't get to spend time with the Utopia running it off of a tube amplifier. I've read this is the ultimate pairing for the Utopia as the warmth of the tubes can round off the slightly sharp musical presentation while also expanding the stage a little. Maybe in the future, I'll be able to try one out and make another article about the experience.
EQ
The Utopia also responds well to EQ so that's another great and cheap way to tweak the sound of the headphone further. There are many EQ profiles out there that are a good starting point but the one I like the most is Oratory's. Definitely not a be-all-end-all, but if you ever try to EQ, make sure to tune by ear so it's right up in your preference.
Personally, I do EQ headphones whenever possible especially if I want to get the most out of them. It's no different with Utopia, however, I'm still happy to listen to it if EQ is not available for some reason. Its synergy especially with the GSX Mini is more than enough for me to have an overall pleasurable experience.
Conclusion
I had a great time with these headphones! Its qualities of being dynamic, fast, lively, crispy but still musical is a combination that I've not heard before. Going back to a Clear, or any of the "inferior" headphones from my collection immediately gets me an inferior experience right away which I guess is understandable considering the price difference and human bias.
I said it when I reviewed the Clear and I'll say it again. When you get into the high-end or flagship territory, all the headphones available have poor value so it all becomes about your love for the hobby. You get into your senses, and you'll say "Nah, this $200 headphone is all I need ever". But if not, sorry about your wallet.
If you're already there and looking at the Utopia as your end-game headphone, I'd say its characters make it easy for you to decide. You are an audiophile that values dynamism, detail retrieval, and musicality, chances are you'll love the Utopia. On the flip side, if you want a large stage that enhances imaging capabilities, deep and big bass, and maybe less treble quantity or forwardness / more dark-tilting tonality, then you may want to look elsewhere.
Should you decide you want to splurge in getting the Utopia, make sure to also set aside or save up for the rest of your components. If you have something modest like a $50 to $100 amplifier, the Clear or even Elex might be a better match if you're into the Focal sound as those headphones sound great from just about any source. The Utopia is a poor value when you don't power it well and while it may still sound better than those two depending on your source, I think you're better off saving your money by getting either of those two headphones mentioned.
Alright, that's about it for the long-awaited review of the Focal Utopia headphone. I'd love to hear your thoughts about this headphone if you own one, or have listened to it. Drop by in the comments section below and let's have a conversation!
Comments
comments