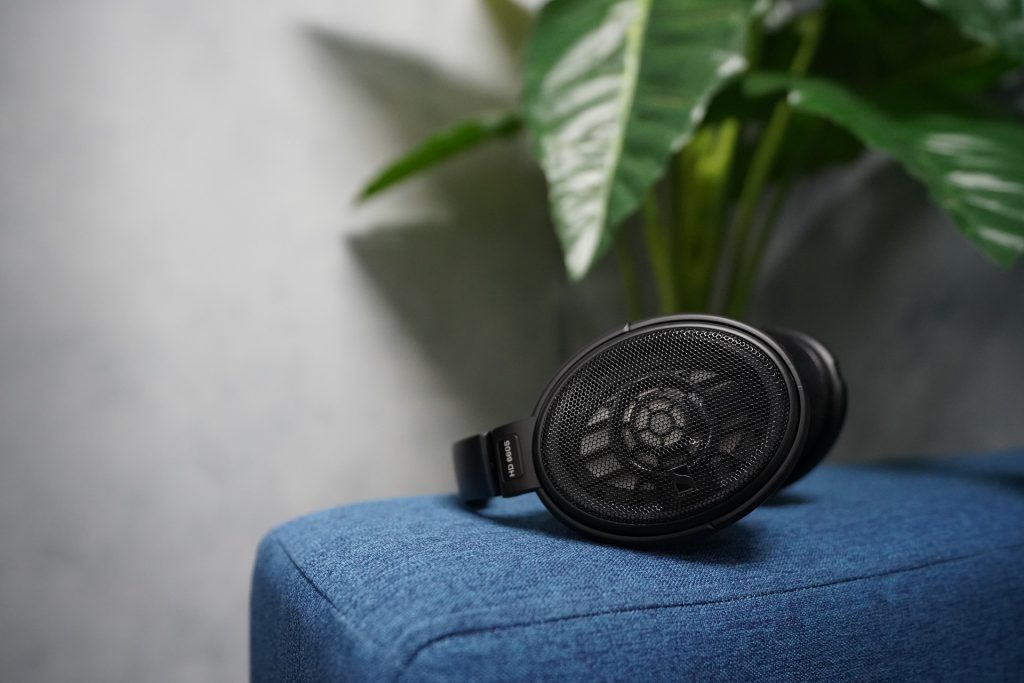 Sound Quality
Staying true to the identity of its older siblings, the HD660s is a warm and smooth-sounding headphone. It does share a lot of similarities to those two headphones with minimal differences. Having said that, do take note it's been a while since I last heard the HD600 and HD650 so I'm naturally gonna avoid making comparisons in this section.
The HD660s lacks bass extension and makes up for it with a mild mid/upper bass hump that contributes to its warm sound. I'd say the bass bleed is minimal but one that I quite like. It's not the most punchy-sounding headphone in the bass area but it is not as soft as the Hifiman Arya as well.
The midrange is my favorite part of the frequency here as it carries the tonal richness the HD6** line is known for. Vocals have a good body and a little forward, and guitar strings come across as present as well. It does seem to have that similar middle midrange small bump which is the reason for the forwardness in this area.
The midrange to treble transition is quite good as well. Nothing appears disconnected and the treble frequencies as a whole are well-behaved. It's also quite smooth without losing resolution. If anything I'd maybe prefer a touch more quantity/extension around the upper treble range. But as a whole, I like the overall quality of the highs in this headphone, just like the bass and the midrange.
The soundstage is ok for me. I thought it's slightly smaller than the Focal Clear but bigger than the Grado RS1. Imaging likewise has no big flaws. Subjectively I find that the forward midrange hinders it a little in this regard. It does make the presentation a little foggy for lack of a better word, BUT only when compared to the Audeze LCD-2, Hifiman Sundara, and Focal Clear.
Detail retrieval is also pretty good and nothing to complain about. I won't say it's a detail monster but that's probably because my setup of Schiit Modius and THX 887 is quite modest. Dynamics is pretty normal for a headphone in this price range.
Segueing to efficiency and scalability, I find the HD660s to be decent sounding off a portable device despite having a high impedance rating of 150 ohms. It did sound better off my amp/DAC stack, and I imagine it will scale more with better audio gears. Kind of a shame I didn't have any higher-end equipment at the time to test it with but otherwise, it did perform nicely for my liking with those aforementioned gears.
Despite being playable from a portable device, a good clean amplifier is recommended in order to maximize the HD660s to its full potential.
Quick comparison with other headphones
No complex logic in choosing which headphones to compare the HD660s to other than these are the headphones that I have access with around the same time and so I thought they'd be worthy of a quick comparison.
Hifiman HE400i / Beyerdynamic DT880 – The HD660s is on a whole 'nother level when compared to these two old mid-fi headphones that are in my possession. Both are on the lean and bright side, and not nearly as enjoyable of a listen compared to the HD660s.
Audeze LCD-2.2 – The LCD-2.2 non-fazor edges the HD660s in terms of bass extension and slam, as well as detail retrieval capabilities though it does have a more dull upper mid and lower treble sound due to its very different tuning. I think the HD660s would have more wins compared to this one.
Grado RS1i – The RS1i has a more bloated upper bass, more shouty upper midrange, and a slightly brighter treble. Though to its credit, the RS1i has snappier transients that work better for faster music. Having said that, I would only pick the RS1i over the HD660s in terms of looks.
Focal Clear – Actually quite similar sounding to the HD660s, but the Clear has better technical capabilities as it should be for the massive price difference. Better overall dynamics, detail retrieval as well as marginally better soundstage and imaging capabilities. I see the Clear as a natural upgrade to any of the HD6** headphones as they have similarities in sonic characters.
Conclusion
As I was listening to the HD660s, I realized I can be perfectly fine with it if it's my only headphone. Except it's not, and the higher-end headphones that I have in my possessions are headphones that I really like.
That being said, I can confidently say I enjoyed my time with the HD660s. I think this is a perfect headphone for those who are looking to get just 1 very good headphone without spending thousands of dollars or those who are somehow immune to chasing down the rabbit hole.
It's what I would call a music listener's headphone. Those who all care about are enjoying their music and not trying to figure out if the last oomph of bass is audible, or trying to measure if the treble delineation is squeaky clean. The HD660s' forgiving warm signature coupled with being comfortable makes it an easy recommendation.
Go check out the Sennheiser HD660s on Amazon.
Comments
comments