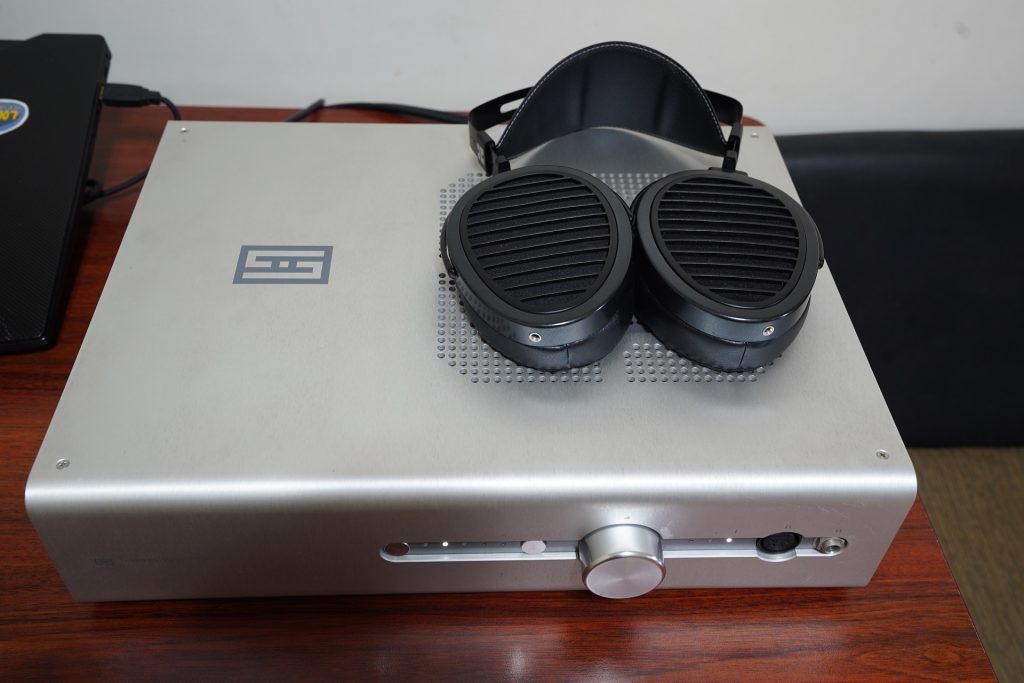 Sound Quality
I touched upon some quick sound impressions of the Arya more than a month ago and while I've fully broken in the headphone as suggested, I would say the sound character of the headphone remains largely unchanged.
Starting off with the tonal balance, the Hifiman Arya has a neutral and slightly bright sound signature that I think is a great match for its spacious overall sound. It has a great extension on both ends and seems to not deviate too much from the Harman target response compared to other headphones.
The bass is well extended into the low-bass area where it is mostly flat but lacks the emphasis there as suggested by most target curves. Bass impact is a little soft but I do not find it loose or bloomy. It also doesn't have the usual broad upper bass and lower mids hump and as a result, it sounds light on its feet at the expense of not much warmth on that area.
The transition to the midrange frequency is very good and is essentially flat before slightly recessing past the 1khz up to the 2khz area. I personally think this is an area that is good to subdue a little bit especially for headphones that have a wide and tall soundstage as it is complimentary for the presentation that it is eyeing. The Sennheiser HD800s is quite similar in this area.
Still, I see some people finding the midrange to be lacking body if they're used to a more filled out midrange and tonal richness. The Ragnarok 1 amplifier to my ears helped with this, making it meatier sounding without overly doing so.
The treble frequencies are more prominent compared to the rest of the spectrum and it also doesn't help that the presentation is a little coarse. It is apparent with the THX 887 which is a neutral-bright amplifier but it does improve a bit with the Ragnarok 1. The weird thing is you can EQ the treble as much as you want but the rough treble character remains, it just becomes lower in level.
This is perhaps related to the plasticky timbre that the Arya is quite famous for. I'm admittedly not a timbre guy so I don't really prioritize it as much as others, but it's something to keep in mind nonetheless.
The Arya is revered for its soundstage and imaging and that exactly is my experience as well unsurprisingly. It is not just deep, but quite tall as well thanks to its elongated earcups. Still not HD800s wide, but the layering to my ears is quite precise. Nothing is too pulled towards me unless that's what the music calls for. Panning from left to right is also gradual if you have the right tracks that call for it. Individual instrument lines are not just distinct, they're also spaced out quite well from each other more so than the Focal Clear and even Utopia.
Perceptibly fast-sounding as well as it benefits from a slightly lean and cold sound signature. I would say it's on par with the Clear in terms of how it retrieves details but it gets extra points because it's able to display the detail in a more spacious manner.
Aside from the perceived treble roughness & slight accentuation that comes up at times depending on the track or amplification, I enjoyed my time with the Arya especially when paired with the Schiit Ragnarok. Without it, I would have to use EQ which as mentioned, didn't completely eliminate the problem.
To be fair, my comments on treble roughness might've been exacerbated because I've been mostly using the Focal Utopia prior to reviewing the Arya. The Utopia is almost 3x the price of the Arya so it appropriately does treble more effortlessly not just compared to Arya but really every other headphone that is in my possession or to be reviewed soon.
Efficiency & Scalability
The Arya is not a difficult-to-drive headphone in terms of making it sound loud enough, but it does need power. Plugged straight into my laptop, it sounded horrible. Boomy bass, even leaner middle frequencies, and brighter treble.
It sounded the best on gain 3 of both the THX887 and Ragnarok 1 and using a balanced connection. I wanted to say you should go balanced all the way but there are amplifiers out there that can produce good power on single-ended connections so that will work probably work with that as well.
Guess I should repeat that the synergy with the Ragnarok was great to the point that I preferred that pairing over the Utopia & GSX Mini on some days. In comparison to the THX887 pairing, I find the Raggy/Arya combo to be more engaging/involving subjectively. The few annoying parts of the treble character have become less annoying which leaves better overall listening enjoyment. Keep that in mind if you're looking for pairing options.
EQ
EQ is the affordable and more practical way if you want to cut down the treble but as I said, the coarseness doesn't completely go away. But nonetheless, the Arya responds well to EQ and there is this great profile from the folks over at Audiosciencereview. That's a good starting point and you can tune it by ear from there.
Conclusion
So in conclusion, do I recommend the Hifiman Arya V2 as your first flagship, high-end headphone? If I'm only allowed to answer yes or no, then a resounding yes is my answer. But of course, we don't want simple one-word answers.
If you love a good headphone stage that images well, you will be pleased with the Arya. On the other hand, if demand some level of treble smoothness and you like that punchy and in-your-face sound aka dynamics then it's not the best option out there. The Arya is almost the exact opposite of the Focal Clear (or most full-size Focal headphones).
With the right system in place, this is a great option and one I can recommend if you're in the market for a high-end headphone that is not too heavy and can be worn for hours. It's also great to be added to a collection if you don't own a headphone yet that has the strengths of the Arya.
Alright, that's about it for this review of the Hifiman Arya V2. If you own a pair or have heard it at some point, sound off in the comments section. I'd love to hear what you think of the Arya and why you've kept or sold it.
Comments
comments