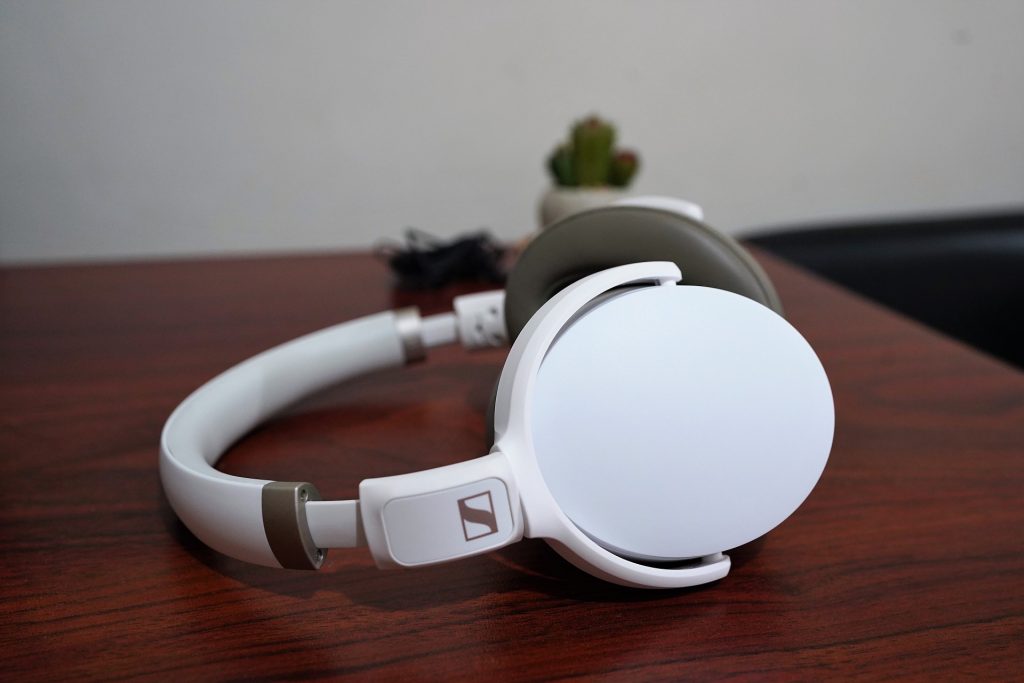 Sound Quality
I'm gonna categorize the sound into two, having noise-canceling turned on & turned off. I didn't find any perceptible difference in sound in wired or wireless so it's not really worth talking about.
Noise-canceling mode disabled
The overall sound of the HD450 BT is typical of Bluetooth headphones. No, it doesn't punch above its class like the Drop THX Panda or Hifiman Deva but those aren't your typical wireless noise-cancelers.
The tonal balance is slightly bassy with warm and forward mids, and recessed treble. The bass has good extension and punches nicely with minimal bloat. It reminded me of my old beloved Sennheiser PX210 BT. Depending on the listener's preference, the overall bass can be perceived as either slightly bassy or neutral and I decided to go with the former.
The midrange is warm and a little forward in the middle mids moving up. There's a hint of edginess here because of the forward mids I'd say but I wouldn't go far and call it offensive or annoying.
The treble is super relaxed and overly smoothed out. It means hours of fatigue-free listening but to the discerning ears, it also means being dull-sounding. Having this part reduced is the safe play especially for this type of headphones so I don't mind having polite upper frequencies here. Having said that, this could also mean taking the liveliness out of your music which is going to be very much genre and track dependent.
The stage and its ability to image is typical of wireless noise-cancelers so not really much to discuss here. As a whole, unmistakably a Bluetooth headphone, but one that I could personally use without any problems as it aligns fine with my expectations.
Noise-canceling mode enabled
It is usually expected that the sound in this mode would be altered a little. After all, some DSP kicks in along the active noise-canceling tech which can change the sound a bit. For the HD450 BT though, the change was for the worse.
The overall tonal balance is thrown off with this mode enabled. The bass is reduced somewhat making the headphone more mid-centric and the vocals weird. It gets super honky and appears as if the person performing is holding his nose while singing. The overall resolution suffers which is both disappointing and head-scratching. Add the fact that its active noise-canceling performance is subpar to begin with, and we're looking at an enigmatic product here.
The rest of its sonic performance is more or less the same but it really doesn't matter at this point. Damn!
Conclusion
Even before you reach this, you probably already know the verdict. The thing is, Sennheiser also makes the HD350 BT which is identical to the HD450 BT minus the noise-canceling tech. So if you settle for that instead, you take away the subpar feature, get to keep the rest, and save some money in the process. The HD350BT has a street price of $90 making it a really good option if you don't need active noise cancelation.
The other similarly-priced noise canceler that is worth a look at is the Audio-Technica ATH-ANC700. It's slightly cheaper but has a flimsier build than the HD450 BT.
Finally, if this review somehow convinced you that maybe you don't need noise-cancellation, then you can take a look at the ATH-M40x and M50x by Audio-Technica, as well as the Beyerdynamic DT 240 if you're in the $100 – $160 range. Or better yet, consider in-ear monitors. Much more portable than any and can potentially do better with blocking out noise passively if you don't mind sticking something inside your ears. 🙂
That's about it for this review of the Sennheiser HD450 BT. Sadly, not recommended.
Comments
comments